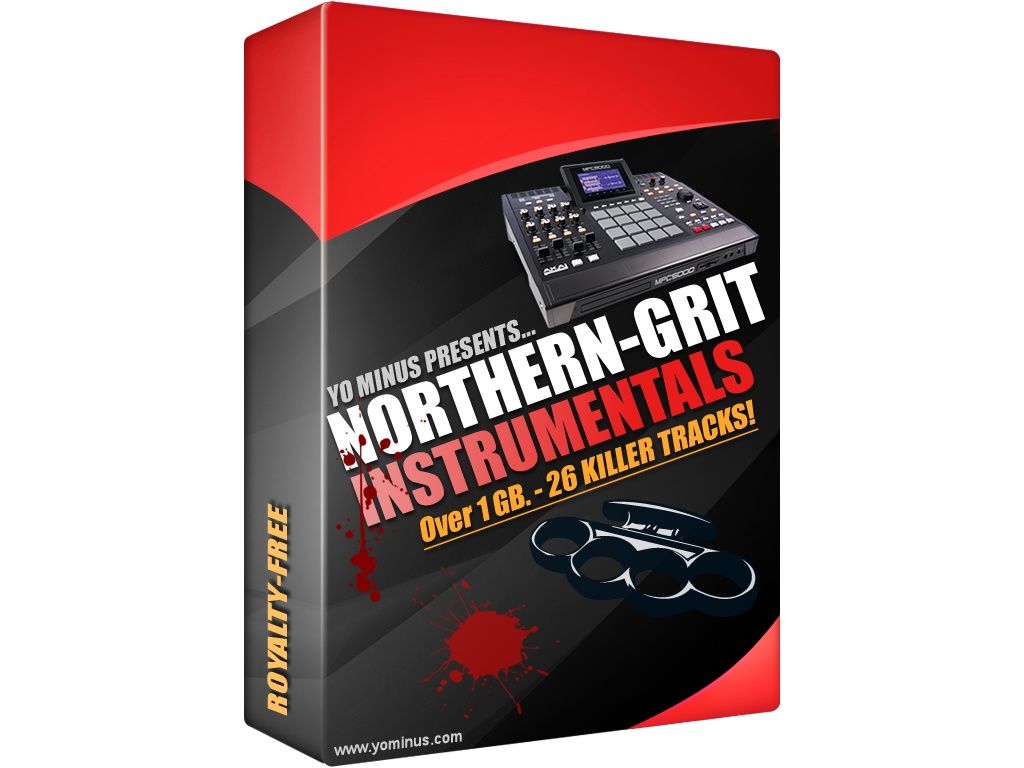 Northern-Grit Instrumentals
Grab your microphone and let your feelings flow through because these Instrumentals combined with the right MC are destined to be turned into modern day classics. Northern-Grit Instrumentals will allow any MC to produce emotionally charged songs with that powerful gritty and grimy northern hip-hop feel. These intense instrumentals are a result of years of production being extensively produced on the highest possible level by Yo Minus Productions. Consisting of 26 Instrumentals with many containing infectious hooks are all recorded at 16 bit 44.1 kHz (CD Quality) and available in both MP3 and Wav format.

Northern Grit Instrumentals span a wide range of genres including: hip-hop, edm, pop, electro, gangsta, new-school & more! This library is an excellent source of inspiration for songwriters as well as an ideal solution for dubbing and advertisement. All these Instrumentals can be used in your songs/albums/mix-tapes and other productions royalty free meaning unlimited sales and profit!
You'll get a 959.9MB .ZIP file.
More products from Yo Minus Productions