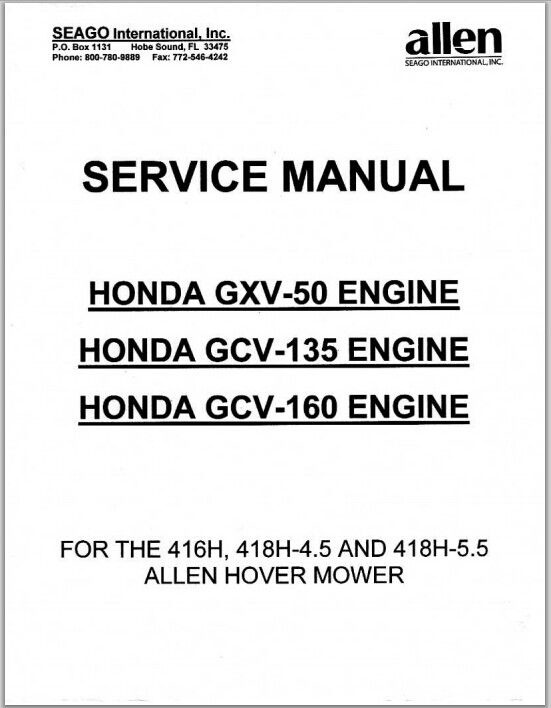 Honda GXV-50.GCV-135 GCV-160 Engine repair service manual
This manual describes the proper methods and procedures for performing service,maintenacne,and repairs,some procedures require the use of special tools,any person who intends to use a replacement part,servie procedure,or a tool that is mot recommended by honda,must determine the risks to their personal safety and the safe operation of the engine.

Complete service repair workshop manual for the:

Honda GXV-50 Engine
Honda GCV-135 Engine
Honda GCV-160 Engine

for the 416h,418h-4.5 and 418h-5.5 allen hover mower

contents

specifications
dimensions and weights
dimesional drawings
wiring diageams
maintenance standards
troubleshooting
engine lacks power
harness routing
engine oil
carburetor
muffler
air cleaner/carburetor
valves
covernor
control base/governor arm
oil pan/crankshaft/cylinder barrel
INSTANT DELIVERY means no Waiting for a CD to arrive via snail mail.

Get It Now!!
You'll get 1 file (4.7MB)