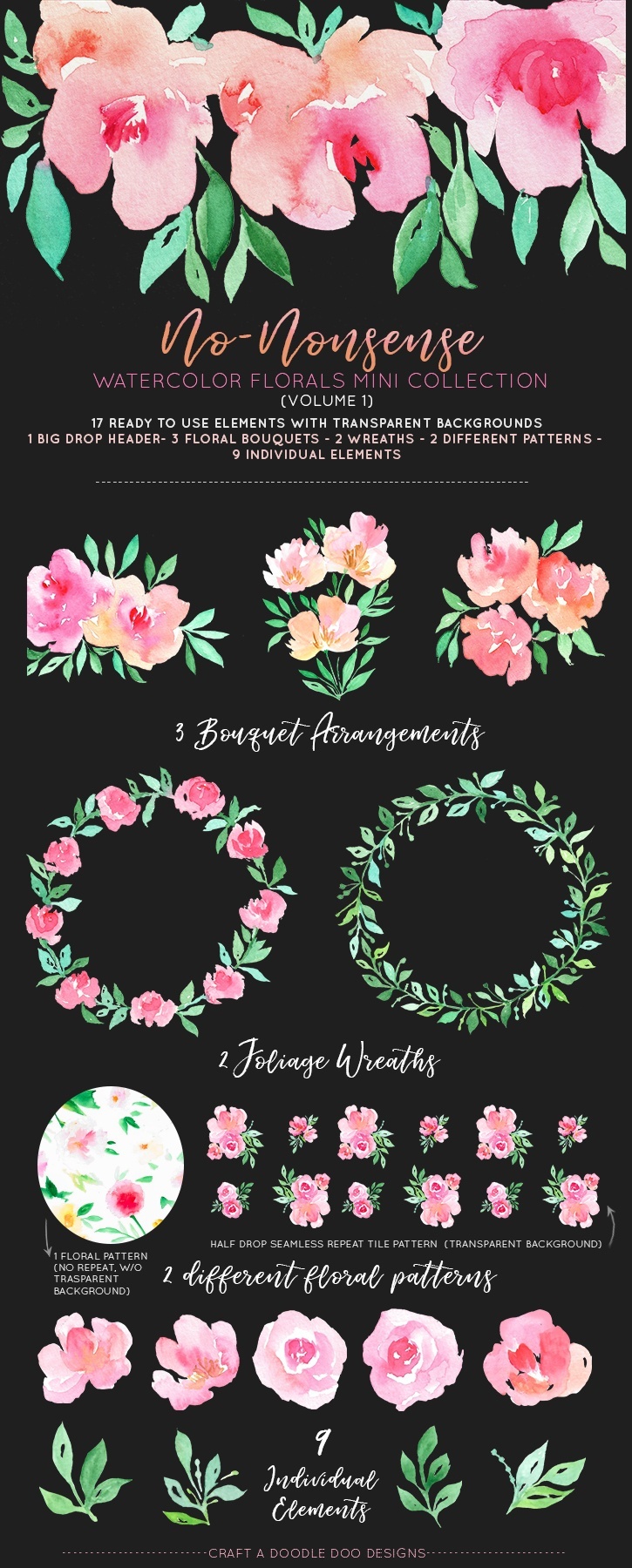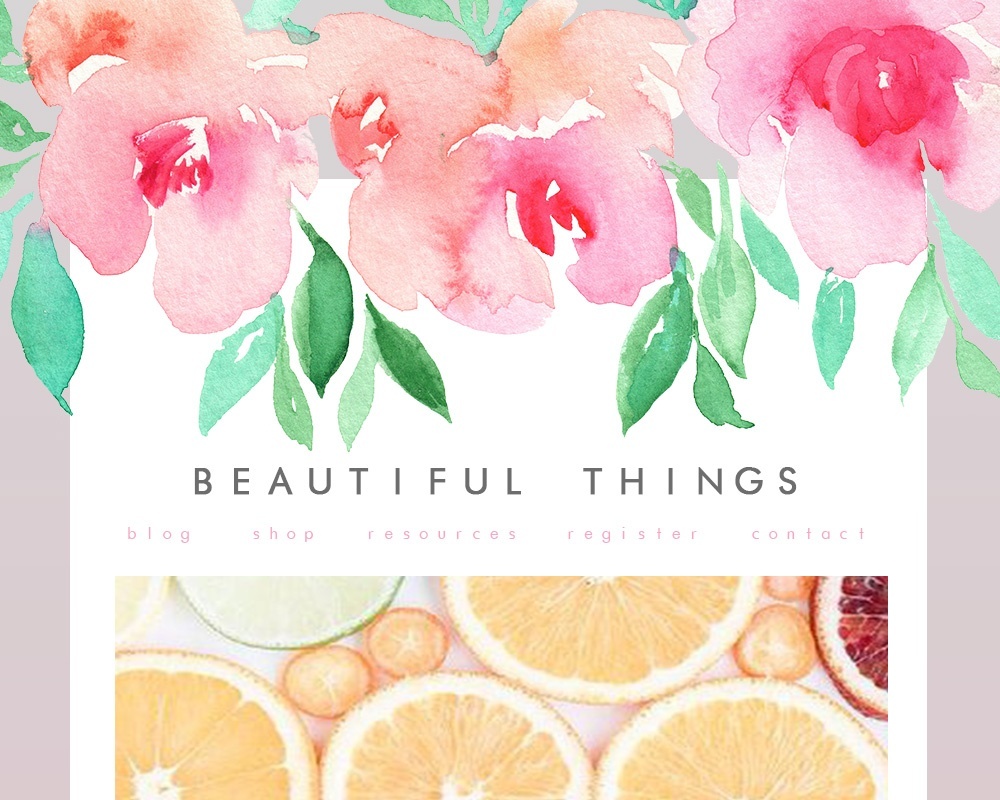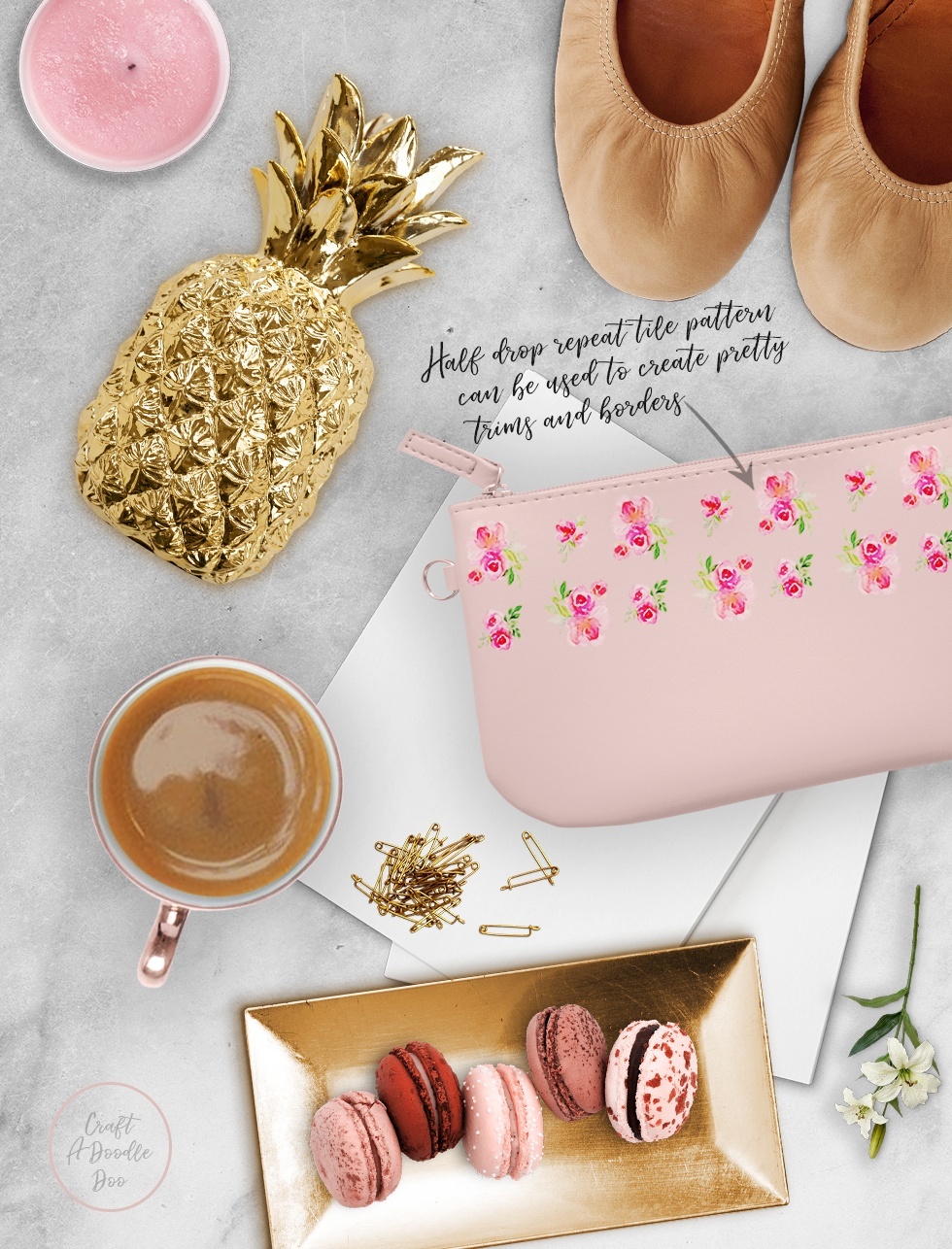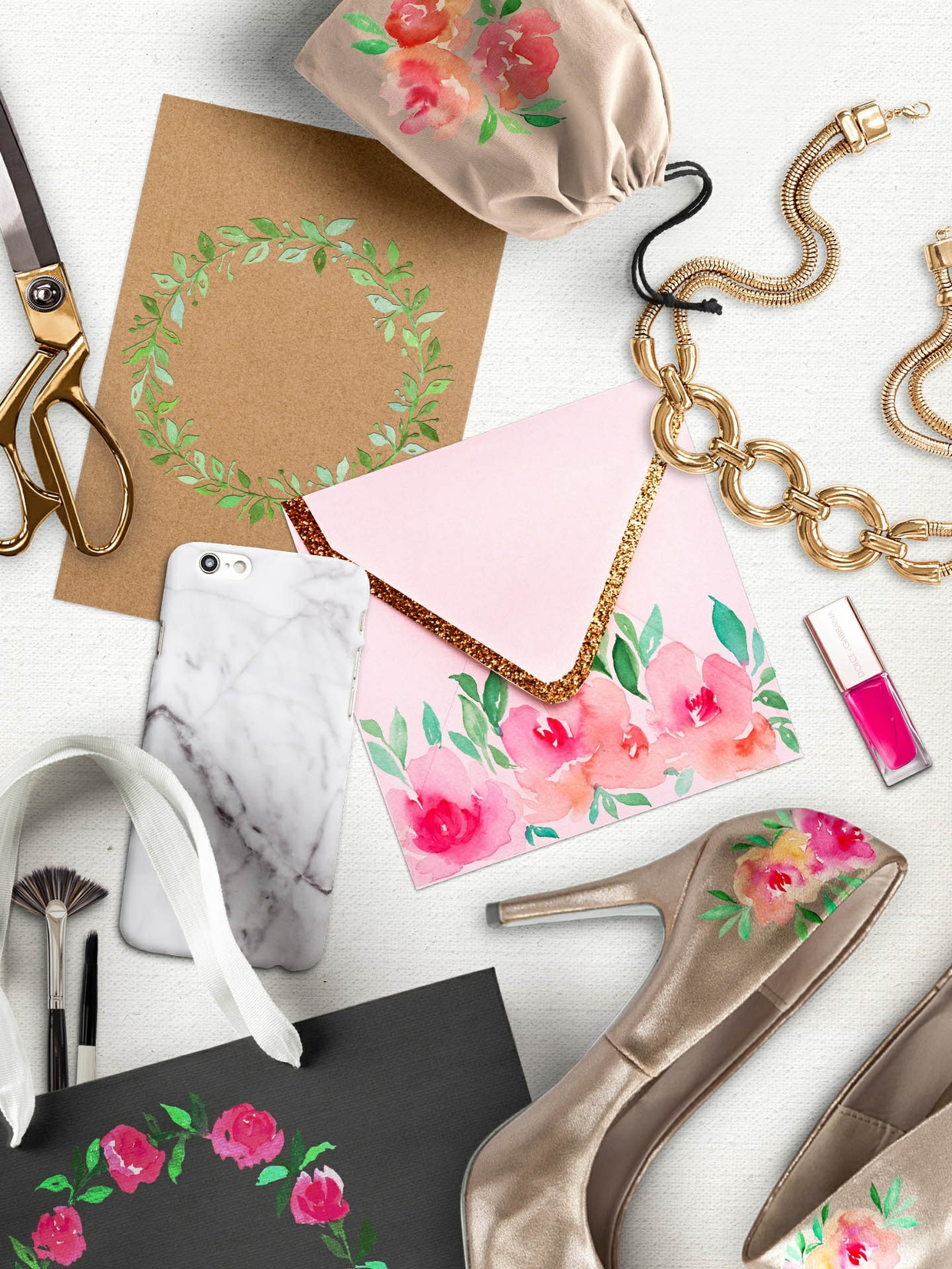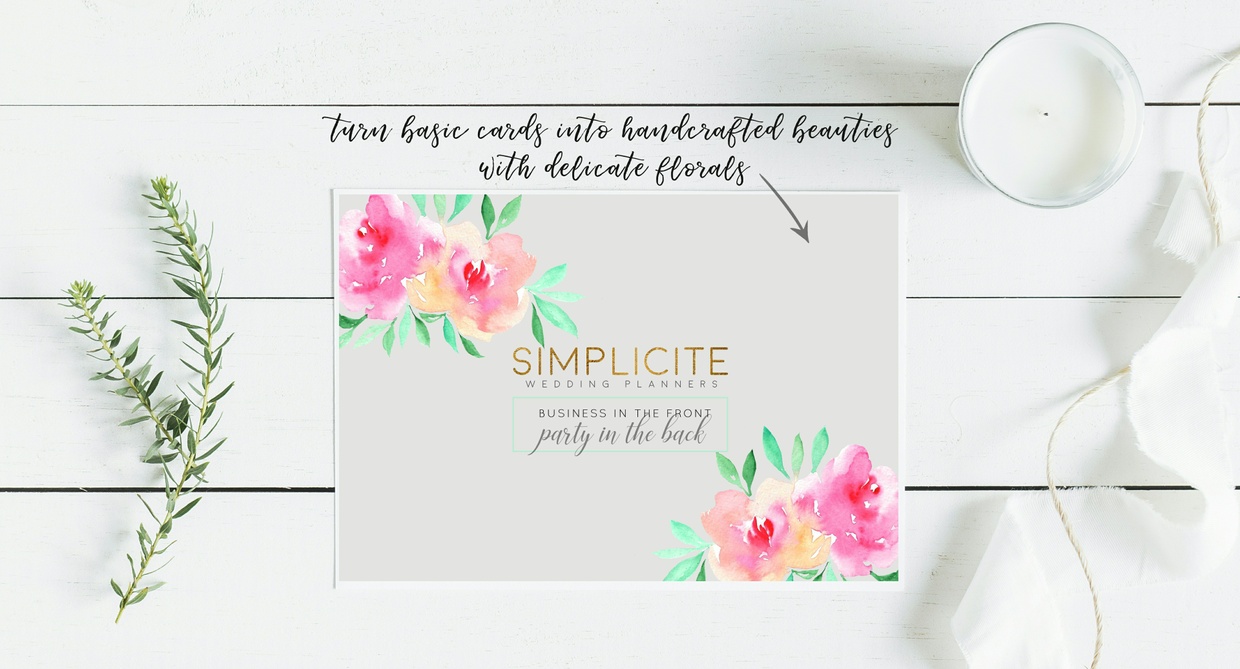 NO NONSENSE WATERCOLOR FLORALS MINI COLLECTION (VOL.1)
Say Hello to the No-Nonsense Watercolor Florals Mini Collection!
This feminine collection has been created with a delicate, summery, color palette: great for wedding stationery, branding, clothing, invites, greetings, giftwrapping, wall prints and so much more! The No-Nonsense collection is aptly named because everything is ready to use and gives you spectacular results in a jiffy saving you otherwise tons of working hours required to kick-start your ideas.
The lovingly hand painted watercolours are high quality, 300dpi transparent PNG files, diligently cut, so you can rest assured apply them on any background you choose!
This collection contains
: (For more pictures of the contents and sample usage ideas, please visit: 
https://onceuponherdream.blogspot.com/2017/08/new-launch-floral-watercolor-prints.html
(Standard and Extended License Available)
·        2 x floral and foliage wreaths
·        1 x large floral drop banner
·        3 x floral bouquet arrangements (including a corner bouquet)
·        2 x floral patterns (1 on white background, not seamless and 1 half drop                seamlessly repeating tile pattern with transparent background)
·        9 x individual elements of flowers and leaves for DIY mix n' match     
File format and Software requirements
PNG files can be opened with most photo editing software – do ensure if your software is compatible (All the files can be also inserted in MS Word and Powerpoint in a single step). To get a rich, freshly painted, watercolor look for Photoshop users, set the layer or PNG files of the elements to the "Multiply" Blending mode for a realistic overlapping effect.
_______________________________________________________________________________________________________________
TERMS OF USEA. STANDARD LICENSE ($6.00)
/1/ You may use the graphics in one commercial project per license purchased, which could have 
    many end products directly related to a single project.
    For example: a project featuring lipstick and eyeshadows packaging having the floral prints sold together or as
    part of a singular product range as they come under the same concept. However, using the SAME print in stationery
    for one client and then in a branding logo for another client is not permissible since the end product is unrelated.
/2/ You may sell up to 200 units of your end product.
/3/ You may use different items withing the same collection for different projects. For example: Using the leaf foliage in a company
    logo while using the floral wreath in someone's wedding cards. This applies to elements in the same collection only.
/4/ Please ensure while creating digital designs that parties cannot extract the original item. If your client needs the 
    source files, they will rave to purchase their own license, or you may transfer your license to them making them the new
    holder and all terms and conditions are now applicable to them.
/5/ You may NOT under any circumstance sublicense, resell, share or otherwise redistribute the item. (for eg: as stock, in an app, tool
    or template having the source files)
/6/ This is a 
Single User License agreement.
 Only you can use and have access to the graphics. 
/7/ Please do NOT claim copyright of any of the artwork.  
B. EXTENDED LICENSE ($35.00)
All above terms apply. However, you can sell UNLIMITED units of the end product.
Please email 
miraclespyer19(at)gmail(dot)com
 for details on purchasing the Extended License 
____________________________________________________________________________________________________ 
Thank you for adhering to the license agreement and I wish you the best on your creative journey! 
Best wishes,NashCraft A Doodle Doo
You'll get a 55.6MB .ZIP file.
More products from CraftADoodleDooDesigns