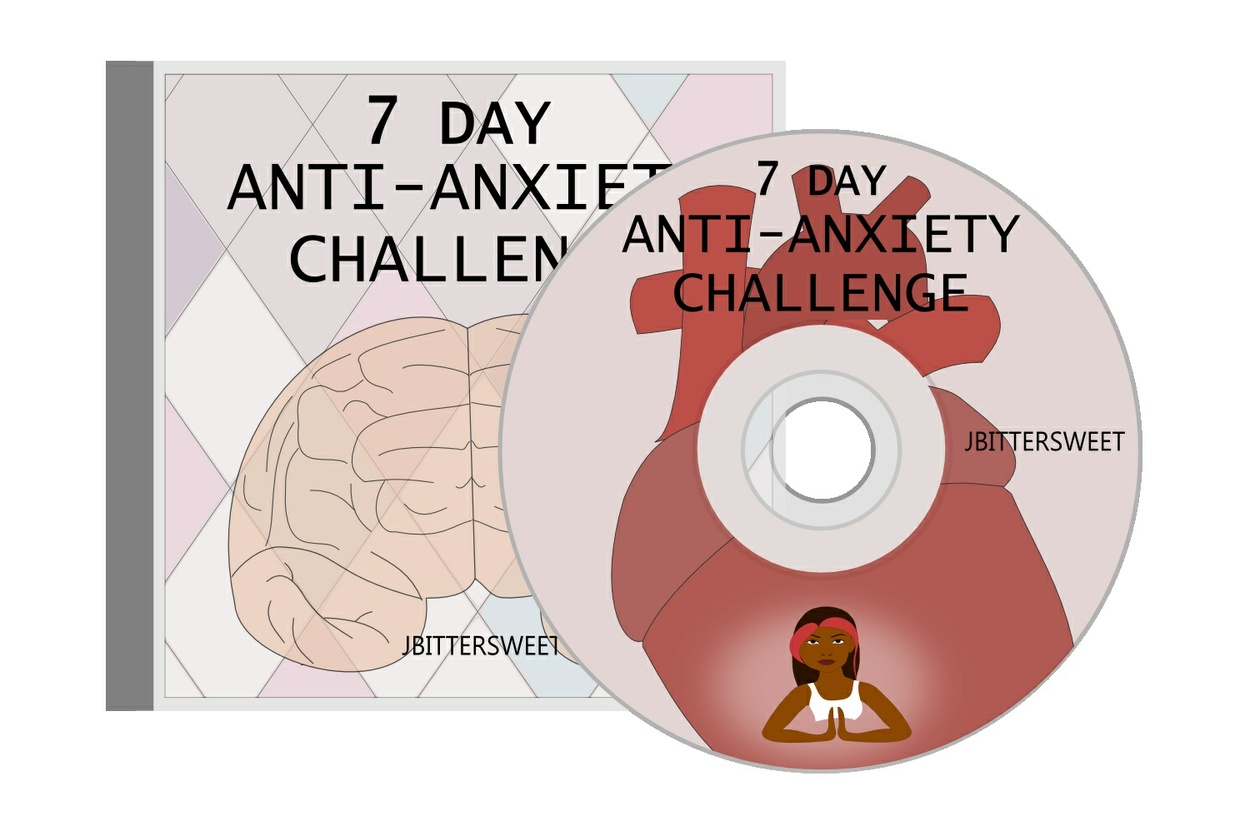 7 Day Anti-Anxiety Challenge
This is the audio collection from the 7 Day Anti-Anxiety Challenge from my YouTube channel, JBittersweet. This challenge will take you through 7 alternative techniques and exercises to help you fight your anxiety and depression for an improved mental health to increase your happiness and quality of life. This challenge will focus on alternative methods and it uses meditation and yoga breathing as the main tool for relaxation and dealing with panic attacks and stress.
Included in This Product
The 7 Day Anti-Anxiety Challenge consists of 8 videos:
Day 0 - a short introduction to the challenge
Day 1 - tools for panic attacks
Day 2 - the sympathetic vs the parasympathetic nervous system
Day 3 - guided meditation for letting go of worries
Day 4 - guided grounding meditation
Day 5 - guided mindfulness meditation
Day 6 - guided sleep meditation
Day 7 - guided morning and evening meditation
Why Meditate?
Daily meditation can help you feel more balanced and grounded as a person, reducing your symptoms of anxiety, stress and depression. Meditation is used as a natural tool for many different mental disorders such as OCD, PTSD, ADHD, insomnia and other sleep disorders, and then as mentioned, anxiety and depression.
You can watch the video course on my YouTube channel
Disclosure
Meditation is meant as an alternative method and should never substitute any medical or therapeutic treatment you may be receiving. You should always follow the advice and treatment plan of your doctor or therapist.
Zip. File
Be aware that this audio collection comes in a zip. file, and you therefore need a device that allows you to unzip and extract the files.
To Extract Files:
Windows:


Right click on the folder and select Extract All


Mac:


Simply double click the archive zip. folder and it will extract.


Copyright
This product is protected under the copyright law and reselling, distributing, or copying of any kind is not permitted and is copyright infringement.
You'll get a 66.1MB .ZIP file.
More products from jbittersweety