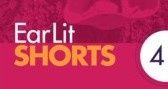 The Weatherboy short fiction single (Rebecca Rosenblum)
Narrated by Gerard Neil.
Listening Time: 29 minutes

SHORT FICTION SINGLES ARE AVAILABLE AS DIGITAL DOWNLOADS ONLY

The Weatherboy by Rebecca Rosenblum is drawn from the EarLit Shorts 4 anthology of short fiction.

The complete EarLit Shorts 4 anthology edited by Susan Rendell and Janet Russell is forthcoming from our fiction section as a Digital Download.
You'll get a 13.3MB .MP3 file.
More products from Rattling Books audiobooks