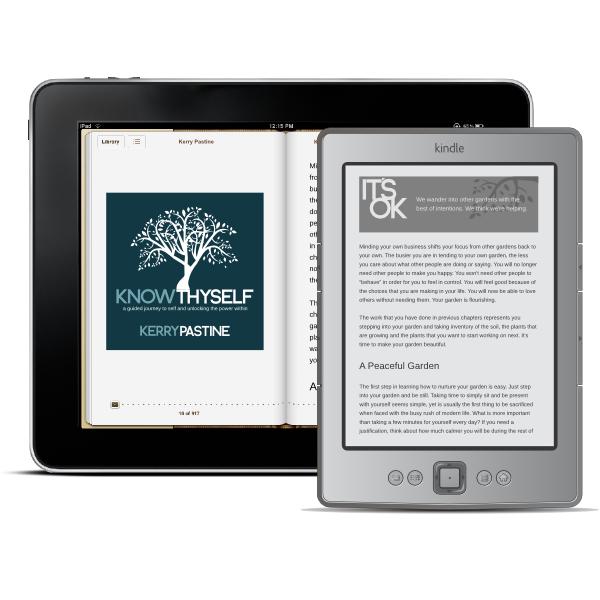 Know Thyself by Kerry Pastine - eBook Edition
Discover your true self and you will uncover the happiness, dreams and endless possibilities that everyone seeks, but rarely finds. You hold the key.

Know Thyself is a guided journey to discovering the power that lies hidden within your own life story. The straightforward approach of this book allows you to explore your past, present and future and lets your truth flow onto the written page one step at a time, one question at a time. Once you tap into your story, you will start to see immediate changes in your life, attitude and behavior. You will discover the powerful energy of the truth. Your truth as only you can tell it.

Design your life. Know Thyself.

Kerry Pastine has been a successful life coach for over 15 years. She has guided hundreds of people on the path to true self. In order to capture her unique coaching style in book form, she partnered with editor, graphic designer and user experience expert, Paul Shellooe. Together they have created a very approachable and interactive guided learning experience that you will be able to re-use whenever you face a new challenge or want to explore your story in more depth.
You'll get a 12.9MB .ZIP file.