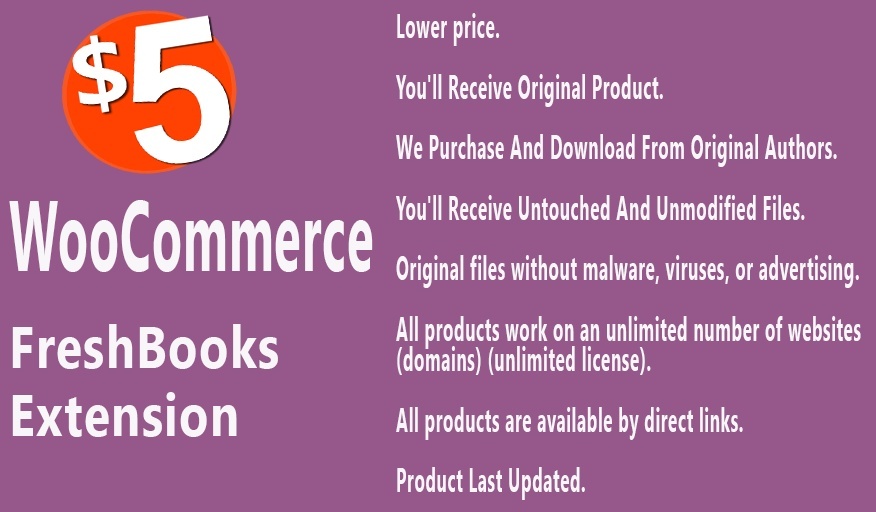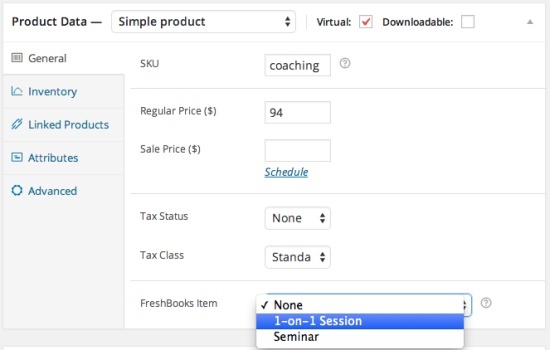 WooCommerce Freshbooks Extension
WooCommerce Freshbooks 3.10.0 Extension

---
WooCommerce Freshbooks Extension Version : 3.10.0 WooCommerce Freshbooks Extension lets you integrate your WooCommerce site with your FreshBooks account.
---
Exactly the same! This is the EXACT same plugin (Version 3.10.0) being distributed by WooCommerce.com
---
WooCommerce FreshbooksExtension: Why You Need ItGenerating new WooCommerce orders for your shop is an awesome feeling. However, the need to then invoice customers can take a lot of the fun out of new sales – not to mention all of the extra time that goes into creating invoices for those orders, which only increases as you bring in more revenue.Stop being penalized for success: automatically create your invoices or use one-click sends to save your valuable time. The WooCommerce FreshBooks extension allows you to automatically email PDF invoices to the customer while also creating new customers as new clients in FreshBooks! If you only need to invoice some orders, you can do so with one click from the "Orders" page.
---
Buy Now=============================================You'll get a download link immediately after purchase=============================================

Lower price.
You'll Receive Original Product.
We Purchase And Download From Original Authors.
You'll Receive Untouched And Unmodified Files.
Original files without malware, viruses, or advertising.
All products work on an unlimited number of websites
(domains) (unlimited license).
All products are available by direct links.
Product Last Updated.

Download WooCommerce Freshbooks.
You'll receive the exact .zip file you would download from the original author. If you buy from here, you can save your money up to 99% and 100% virus free.
View
https://woocommerce.com/products/woocommerce-freshbooks/
You'll get a 153.6KB .ZIP file.
More products from WooCommerce Plugins Extensions