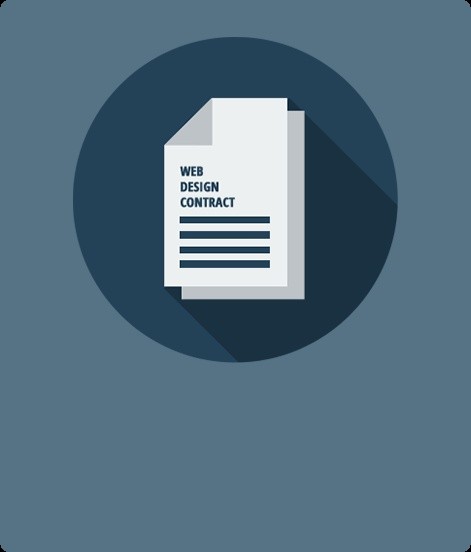 Freelance Web Design Contract Template
Together with our friends from TheContractGuys we bring you a series of attorney-drafted contract templates for creative freelancers!
With the Freelance Web Design Contract Template, we cover all the basic Terms and Conditions, plus all the important provisions for Web Designers:


Design & Install - We laid out what you'll be responsible for – web design and installation to client's site. Anything beyond that the client has complete ownership of.


Out-of-Pocket Expenses - We know expenses come up when designing a website – so we included that so you get reimbursed for those expenses.


Upfront, Milestone or Hourly - We're talking about getting paid. And when it's in a contract you no longer have to wait around wondering when your client is going to pay your bill.


Change in Scope of Work - We've included a provision should there be a change in work that delays any delivery of work. That way you don't get dinged for missing deadlines.


Who Owns the Rights of Design - You do, they do – or a combination of the two depending on what you decide. This way there can be no dispute about the use of your design. We also included a provision that allows you to set a limited term that your client provides ongoing payment for use.


Save yourself thousands in legal fees and buy our Freelance Web Design Contract Template now!
You'll get 1 file (30.1KB)
More products from Flat Designs