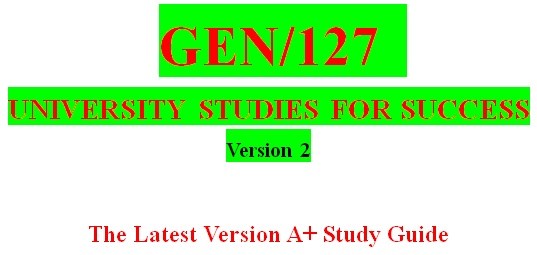 GEN127 Week 3 Phoenix Career Services
https://uopcourses.com/category/gen-127/
GEN127 Week 3 Phoenix Career Services
Instructions
Complete the Career Plan activities:
• Career Interest Profiler
• Competencies
• Preferred Work Culture
Complete the University of Phoenix Material: Career Goal Setting Worksheet.
Submit your completed worksheet to the Assignment Files tab above.
Career Goal Setting Worksheet
Respond to the following questions in 50 to 100 words each:
• Create one professional goal using the SMART goal setting techniques you learned in Week Two. How did the results of the Career Interest Profiler and Career Plan Building Activity on Competencies contribute to your professional goal development?
• Describe how you will balance academic expectations and your personal and professional responsibilities.
• How can understanding the importance of SMART criteria and your career interests and competencies help you move toward your career and academic goals?
• Now that you have set academic goals and identified your career interests, explain the relationship between academic goals and skills, and professional goals.
You'll get 1 file (36.5KB)