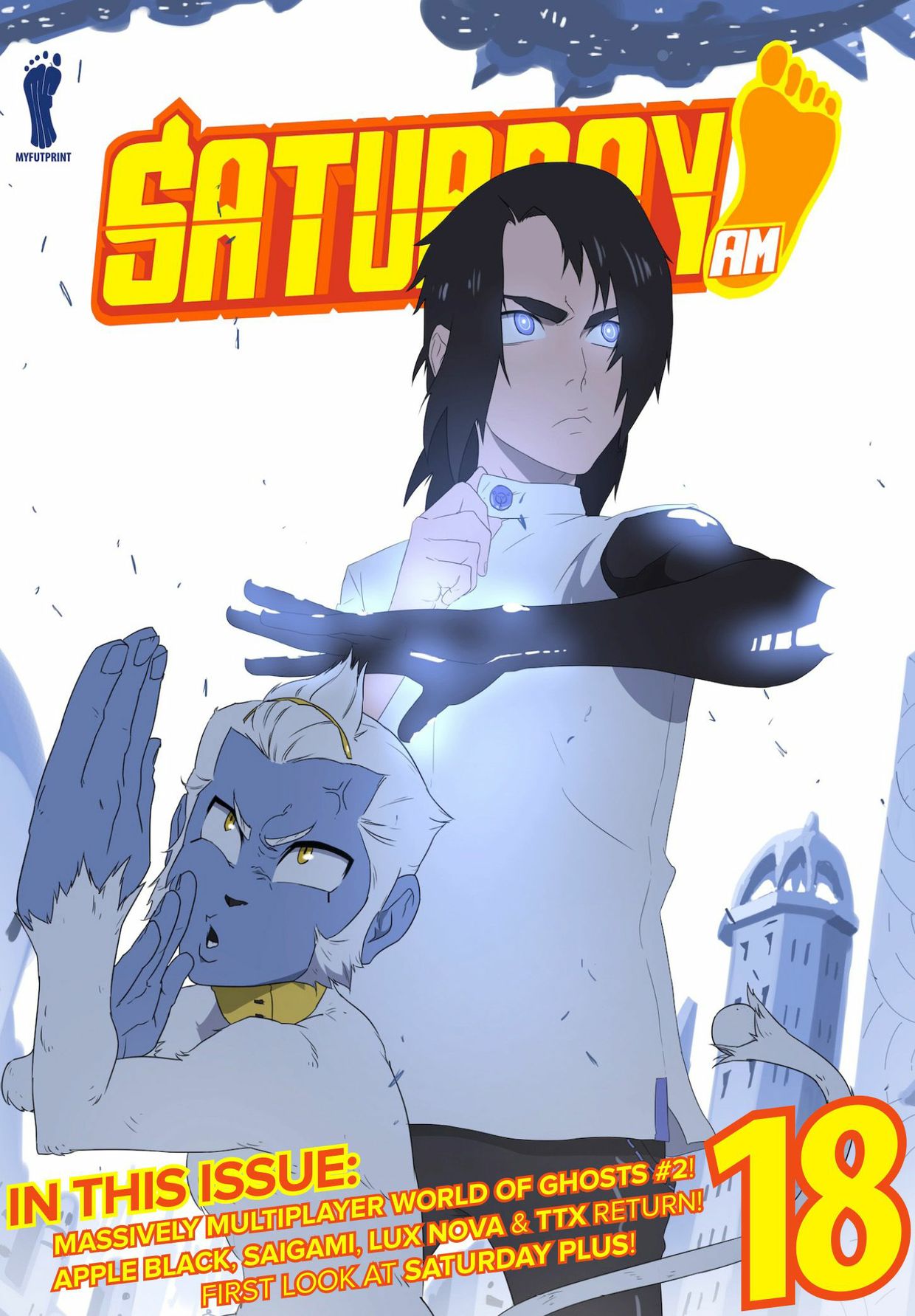 Saturday AM # 18
After nearly a year, 18 issues of Saturday AM have come out and the results are EXPLOSIVE!!

Especially in this issue as we approach the dramatic conclusion of the 1st story arc for APPLE BLACK and continue with high profile series SAIGAMI, MYTHALLICA LUX NOVA, TTX and MASSIVELY MULTIPLAYER WORLD OF GHOSTS!

What could make this assemblage of the next big manga creators from around the world--seem small?

How about the FIRST DETAILS on the HOT NEW MANGA ANTHOLOGY--

SATURDAY PLUS.

Whose in it? We reveal two of the series in this EXCLUSIVE PRIMER.

So, what are you waiting for??

GET SATURDAY!

Remember--SELLFY buyers can purchase via PAYPAL or CREDIT CARD!
You'll get 1 file (64.6MB)
More products from Saturday AM