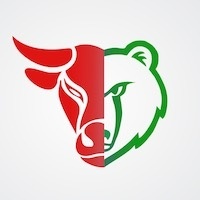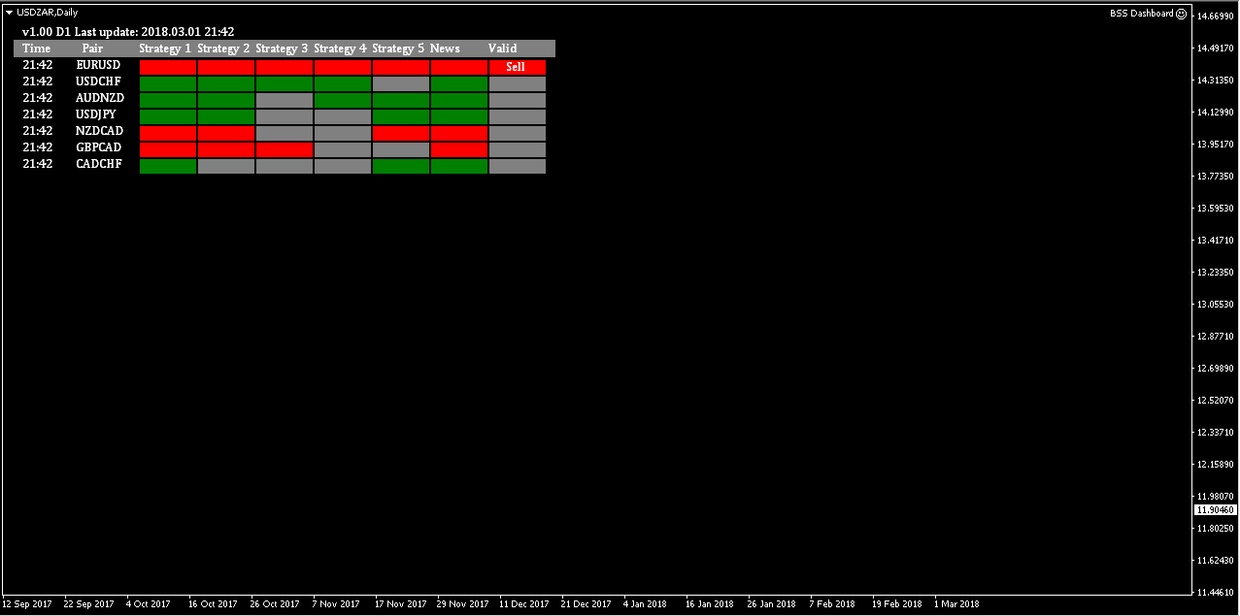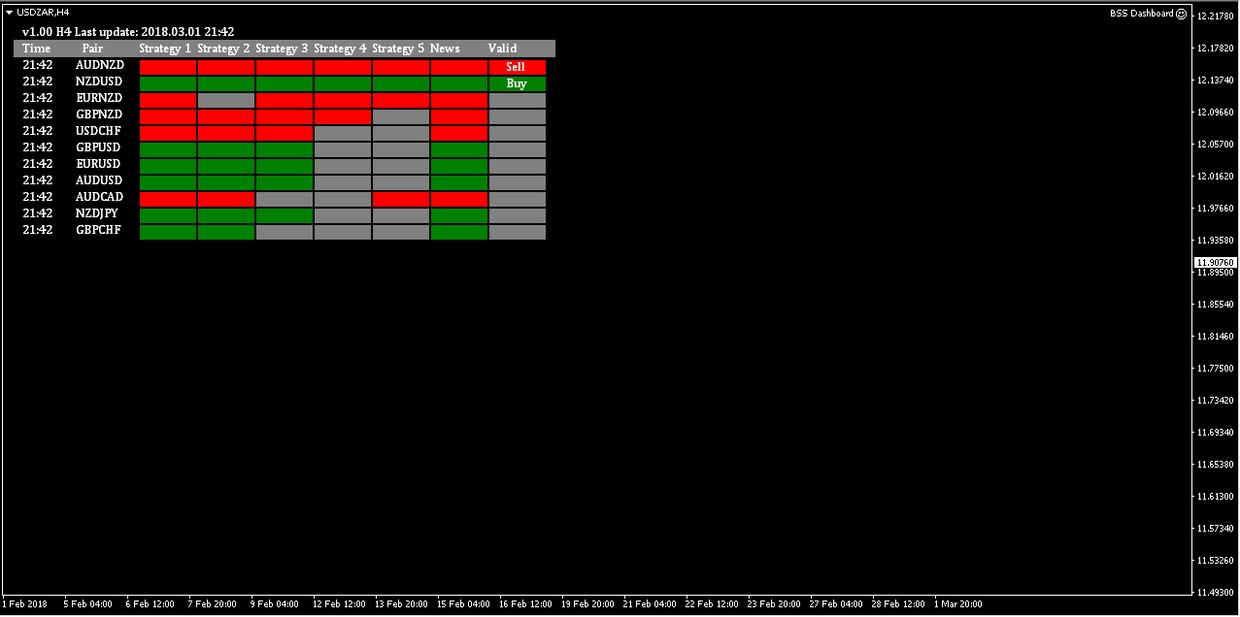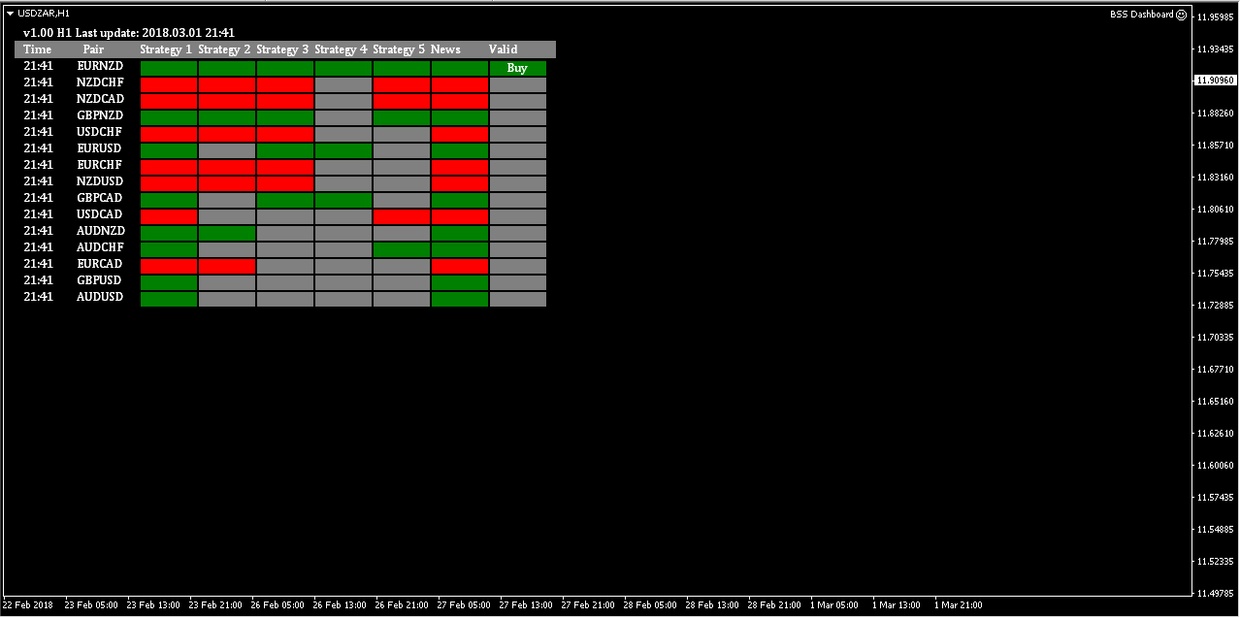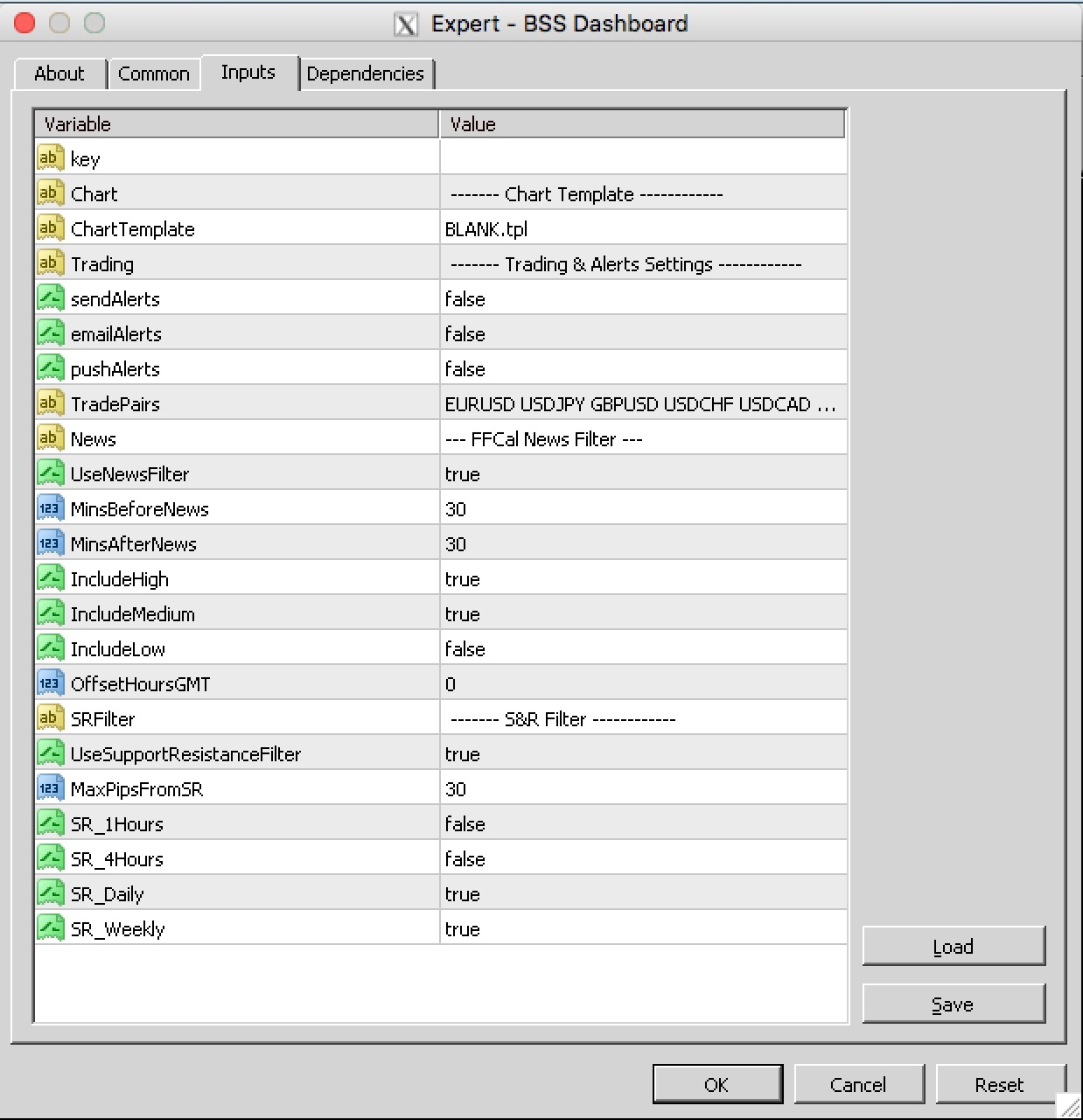 BSS Dashboard®
The BSS Dashboard builds on the success of the popular Beast Super Signal indicator. It use the same internal strategies, but in a simple easy to follow dashboard layout. Instead of having to load the Beast Super signal indicator on a single chart each time, the BSS Dashboard will show all the pairs on a single chart, scanning for possible signals.

As soon as all the internal strategies align, and confirm a valid signal, it will display on the dashboard as valid, and give a signal alert. There are multiple alert options available.

There is a news filter using the Forex Factory calendar which can be used to filter out any pairs that might be affected by major news releases. The news filter is fully customizable for which news is filtered out (Low, Medium, High Impact) and the time that it is to be filtered.

We have also added an additional optional S&R filter to only display signals that are on strong S&R levels. You can select which S&R levels you want to use, and the distance between the signal, and the S&R level. This is a great addition to show only strong high probability valid signals.

To recap on the internal strategies, the BSS Dashboard combines 5 powerful strategies including, Support & Resistance, Overbought & Oversold Zones, Trend Analysis and Price Action.

The BSS Dashboard can be used on any currency, indices, commodities, and it is also optimized for Binary Options trading.

Best results are trading on H4/D1 for forex, and M5 for binary. Scalping on lower time frames (M1, M5, M15, etc.) implies higher risk as lower time frames are more volatile and less accurate, and major trends tend to respect higher time frames more. Trading on lower time frames or scalping is not recommended.

If you don't have PayPal to purchase online, please contact us for alternative payment options. Thank you.
You'll get a 499.3KB .ZIP file.
More products from Beast Trading Software