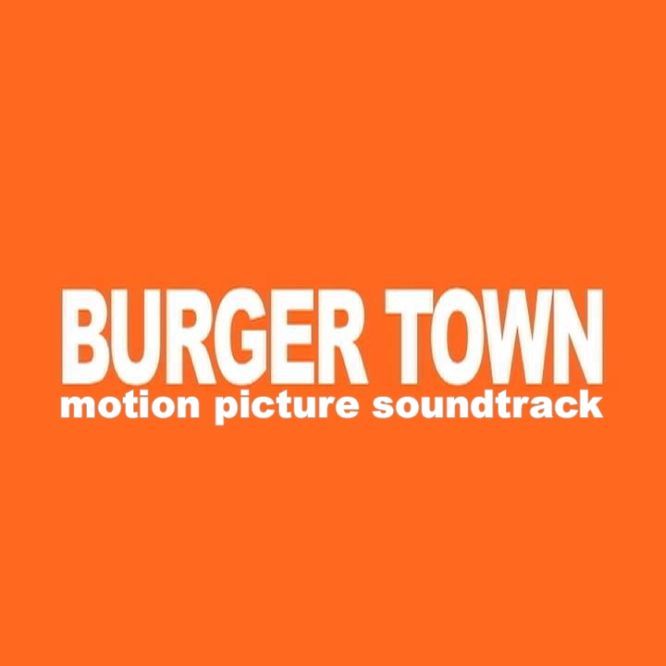 KWT 024. BURGER TOWN. MOTION PICTURE SOUNDTRACK by SPACE HUNTER NEBULA M
A job opportunity becomes a descent into alcohol fueled insanity or is it an alien experiment orchestrated by "The Gordon Society"? Set in the birthplace of the hamburger, New Haven, CT.
Great to listen to at parties, events or somewhere the insane tend to congregate.
Produced by Space Hunter Nebula M
Recorded in New Haven, CT
*Download the complete film:
https://archive.org/details/BURGERTOWN
01. INTRO (Sunrise Rock Blazers) 00:10
02. Weird Agreement Over Beers 02:30
03. Dark Times at the Bar 06:04
04. McDLT 02:18
05. The Stumbler 01:59
06. Keep em Watching / Keep em Drinking 06:10
07. Power Down Some More Cold Ones 00:44
08. Love Song 00:08
09. An Introduction to Hollow Earth 11:24
10. Another Morning After 16:27
11. A Short Return to Form then
The Android's Nightmare 09:35
12. Sumfin Like an iPad 00:30
13. Do They Believe in Gods, The Zeta's 07:11
14. Blast Out 00:14
15. Last Transmission From that Tower Deep in
the Woods 00:20
16. A Short Stumble Down a Long Hall 03:38 -
You'll get a 113.8MB .ZIP file.