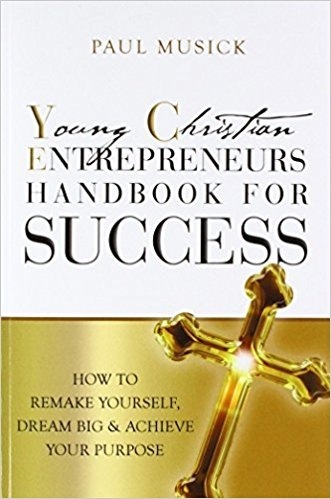 Young Christian Entrepreneurs Handbook For Success
The Young Christian Entrepreneurs

How many of our youth want to be rich? If you were to ask a thousand teenagers in a room, how many would not raise their hands? Now ask the same teens, what is your plan to achieve this wealth? I believe that only one or two hands would remain in the air. Imagine what they would say. They would gush with dreams of fame and fortune. Their imaginations would be gallop forward only to be restrained with reality.

Youth have several huge advantages over experience. They feel invincible. Life has not drained them of the impossible. The Lord has also blessed them with imaginations without boundaries. Young Christian Entrepreneurs will help them to harness their youth and connect it with Biblical principles for success.

The Lord has a plan for you. As your heavenly Father, He wants you to succeed. We have put together a simple step by step process that links the Word of God to your success. The book consist of key points, powerful Bible verses, and practical applications.

We want to bring young American Christians closer to God, create hope and a burning desire in the forgotten youth of America, and create a forum where successful Christians can give back and tell their inspirational stories.

The vision of YCE is to host worships that will feed the sprit and the body. We will work with churches and youth outreach programs to coordinate our events. We will use these opportunities to provide a meal and hope to the struggling youth of America. Workshops will be the center of these events; Giving each child a chance to dream about growing in Christ and discovering themselves. We hope to raise money from private donors to pay for the meals and financial assistance to the poor.
You'll get a 772.6KB .PDF file.