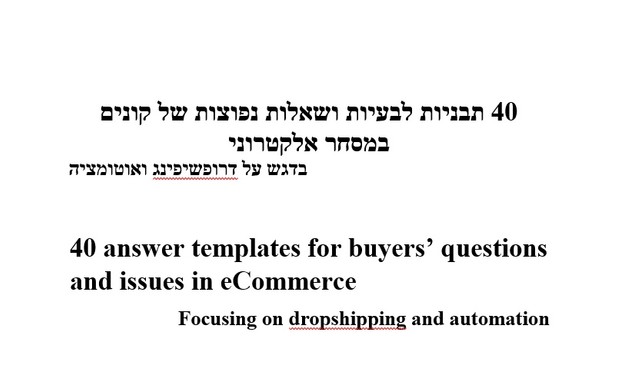 Customer Service Templates
לא מצטיינים באנגלית ומבזבזים זמן יקר בגוגל טרנסלייט? נתקלתם בלקוח זועם ולא יודעים איך להרגיע אותו? קבלו 40 תבניות של תשובות לשאלות נפוצות שיחסכו לכם זמן, זיכויים ופידבקים שליליים!


Not sure how to calm down an angry buyer? Wasting too much time on coming up with good replies to post-sales and pre-sales? Here are 40 templates that will make your life a lot easier and minimize your negative feedbacks to zero!
You'll get 1 file (53.8KB)