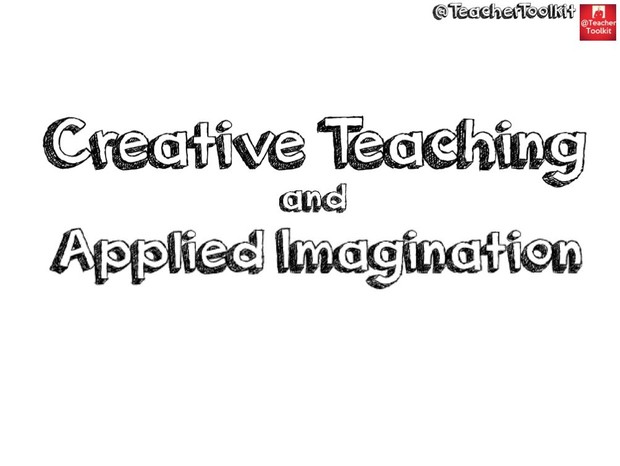 Creative Teaching and Applied Imagination by @TeacherToolkit
*** If you share this resource via Facebook or Twitter, you can grab a discount. ***
Product description:
This resource looks over the past 60 years in British Education and looks specifically at the creative process (used in schools) and the evidence to support creativity as rigorous learning process; that creativity is learned and not inherited, and that creative-based subjects within the curriculum, are stooped in a theoretical and cognitive process.
This resource will discuss what you may have experienced in your own schooling and the process you may still be teaching today in your own subject specialism. I argue, that with cognitive tweaking, you can improve your own understanding of the creative process used and apply this in any given context. E.g. the classroom; your leadership; your lesson planning.
This resource is not exclusively for the arts. This document offers academic research and classroom strategies that have impact on classroom practice within any subject; a resource that calls upon all teachers to consider, how does the active, concrete learning tradition enable cognitive and emotional growth? And what influences bear upon the process; the teacher, the environment, the task, the learners themselves?
Reviews:
"This presentation asks some far reaching questions on the validity of teaching creativity at schools, it's purpose and some detailed possible models of acquiring a creative approach when learning. From exploring global educational frameworks for supporting creativity, this presentation provides me with a huge amount of creative pondering to do to see where I can implement some of these ideas. Thanks!" by @pekabelo
Further reading:
http://teachertoolkit.me/2014/05/12/creative-teaching-and-applied-imagination-by-teachertoolkit/
File size/format: 90Mb / PDF
*You cannot download this via an iPad.
You'll get 1 file (89.3MB)
More products from @TeacherToolkit Ltd.