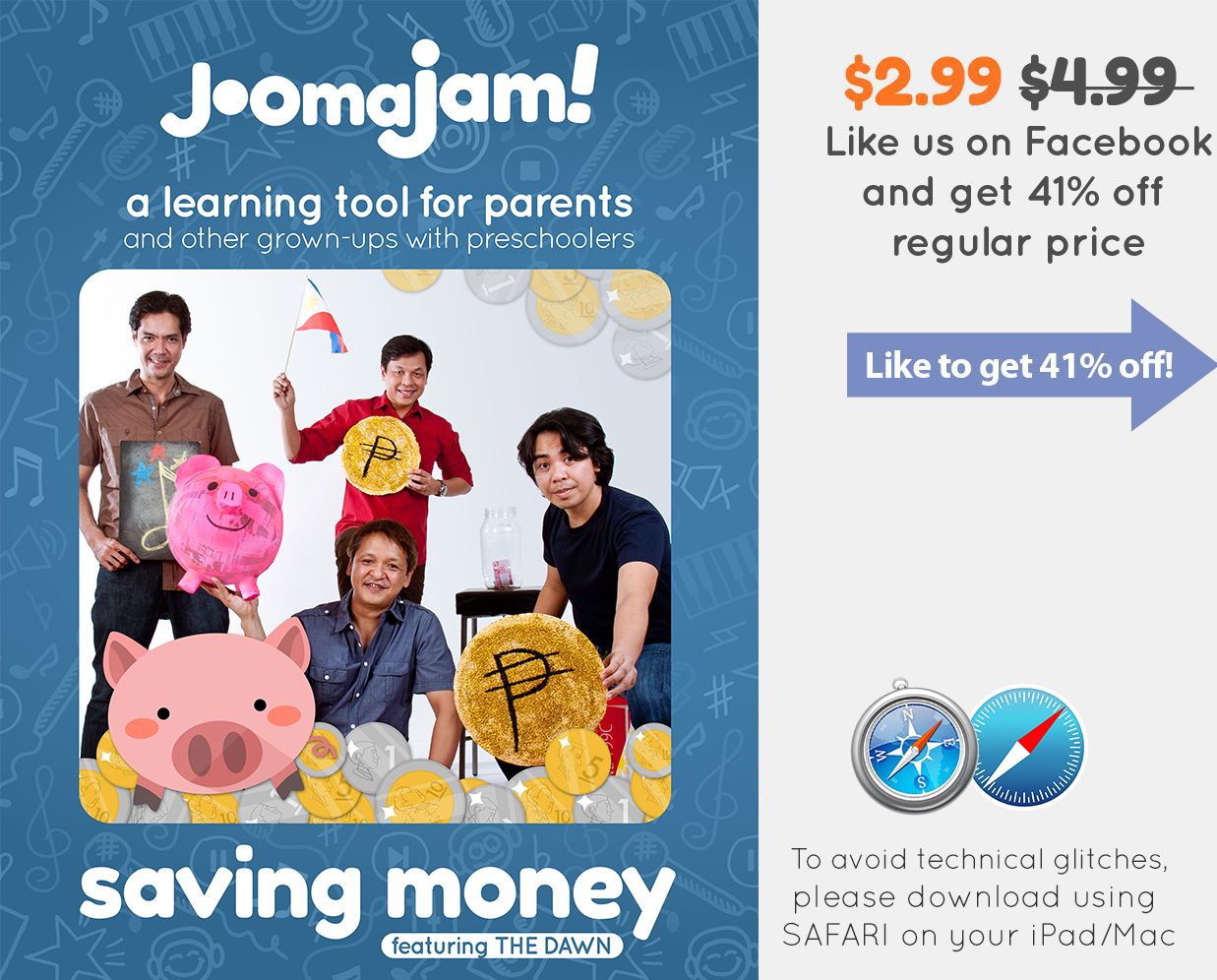 Saving Money JoomaJam
Teach your kids to Save Money through a song
Who said teaching kids about saving money was boring? Join Little Juan in this musical sing-along adventure in both English and Filipino as he fills up his piggy bank and learns the value of saving for a rainy day!
With the help of the included activity set, learn together with your child and make precious memories that money can never buy.
Available on iBooks for OSX Mavericks, iPad and iPad mini.
For the smoothest download, please use SAFARI.
Don't have paypal? Problems with your download?
No worries, just email us at
[email protected]
and we'll get the iBook to you.
More from this seller
A Playful Tune to help you teach your child about Colors

See Red, Yellow and Blue come alive as you watch them sing, dance and teach about colors through a catchy sing-along video both in English and Filipino. Paint your child's mind with imaginative lessons included in the activity set and help ...
41% OFF
I want to get 41% off
You will receive a 41% discount if you share this product on social media. The discount will be automatically applied to your purchase.
Tweet
Looks like you are using AdBlock. And it's blocking the social sharing functionality on this page. To receive the discount, please disable AdBlock on Sellfy.
I'd rather pay the full price
Buy Now
Purchase the product without sharing it on social media. Your download will begin immediately after payment.