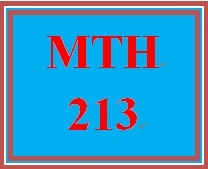 MTH 213 Week 5 Conceptual Understanding of Mathematics
Entire Course Link
https://uopcourses.com/
https://plus.google.com/u/0/108200033792883877670/posts/dWT4sDYbQKM
 MTH 213 Week 5 Conceptual Understanding of Mathematics 
Select one of the mathematics concepts from this course.
Discuss the following:   
What are some ways that you can make this mathematics concept meaningful for children?  
How will you ensure that your future students will understand the math you teach so they can solve problems in the real world?
You'll get a 38.5KB .DOC file.