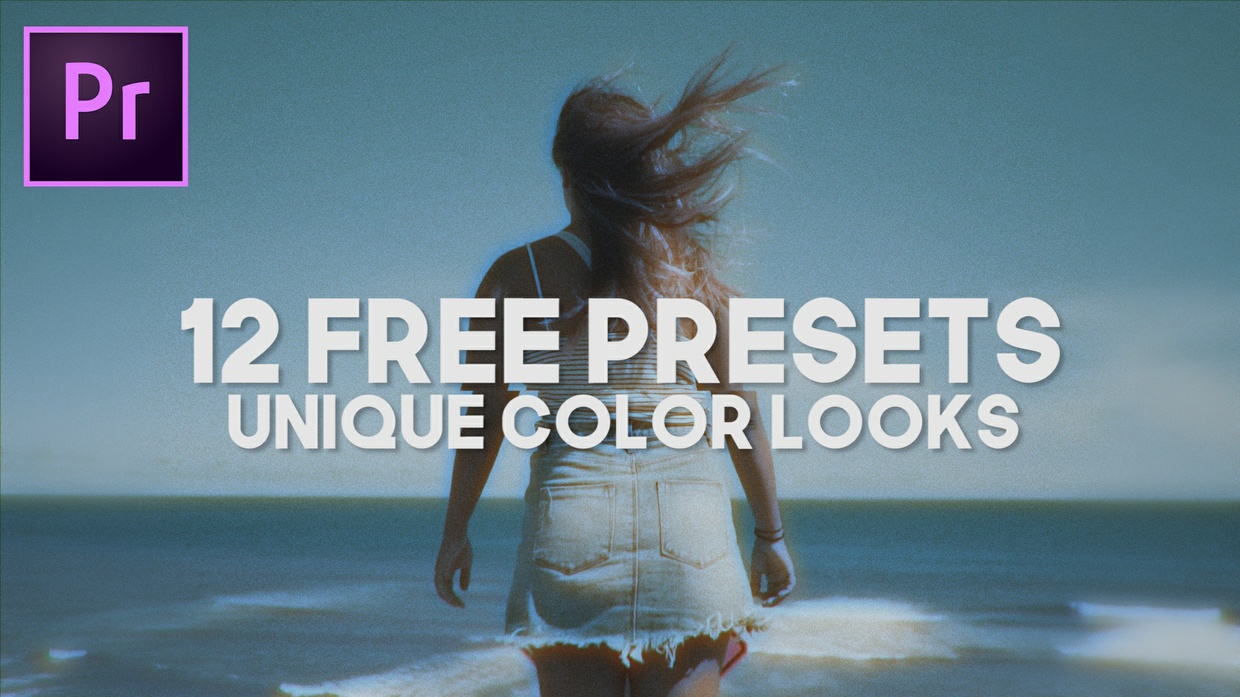 12 PRESETS - UNIQUE COLOR LOOKS (Premiere Pro)
Download for these 12 presets:
Glow Look
Color Change Hue
RGB Glow 
VHS look
VHS w/ Fake Motion
VHS w/ Crop
Green to Purple Effect
Red Channel
Green Channel
Blue Channel
Outer Edge Blur
Vintage Look
How to import in Premiere Pro:
1) Download
2) Open Premiere Pro and go to the effects panel
3) Right click and click import preset. 
4) Impore & all 12 should be under your Presets Folder. 
Hope you enjoy them! These are all presets that I use and have saved so I just decided to share it with you guys <33
Check out my other products:
My LUT Pack:
https://sellfy.com/p/cVJY/
My Lightroom Presets:
https://sellfy.com/p/vpty/
15 LUTs + 10 Lightroom Preset Combo:
https://sellfy.com/p/ligq/
You'll get a 243.0KB .PRFPSET file.
More products from FilmVentureStudios