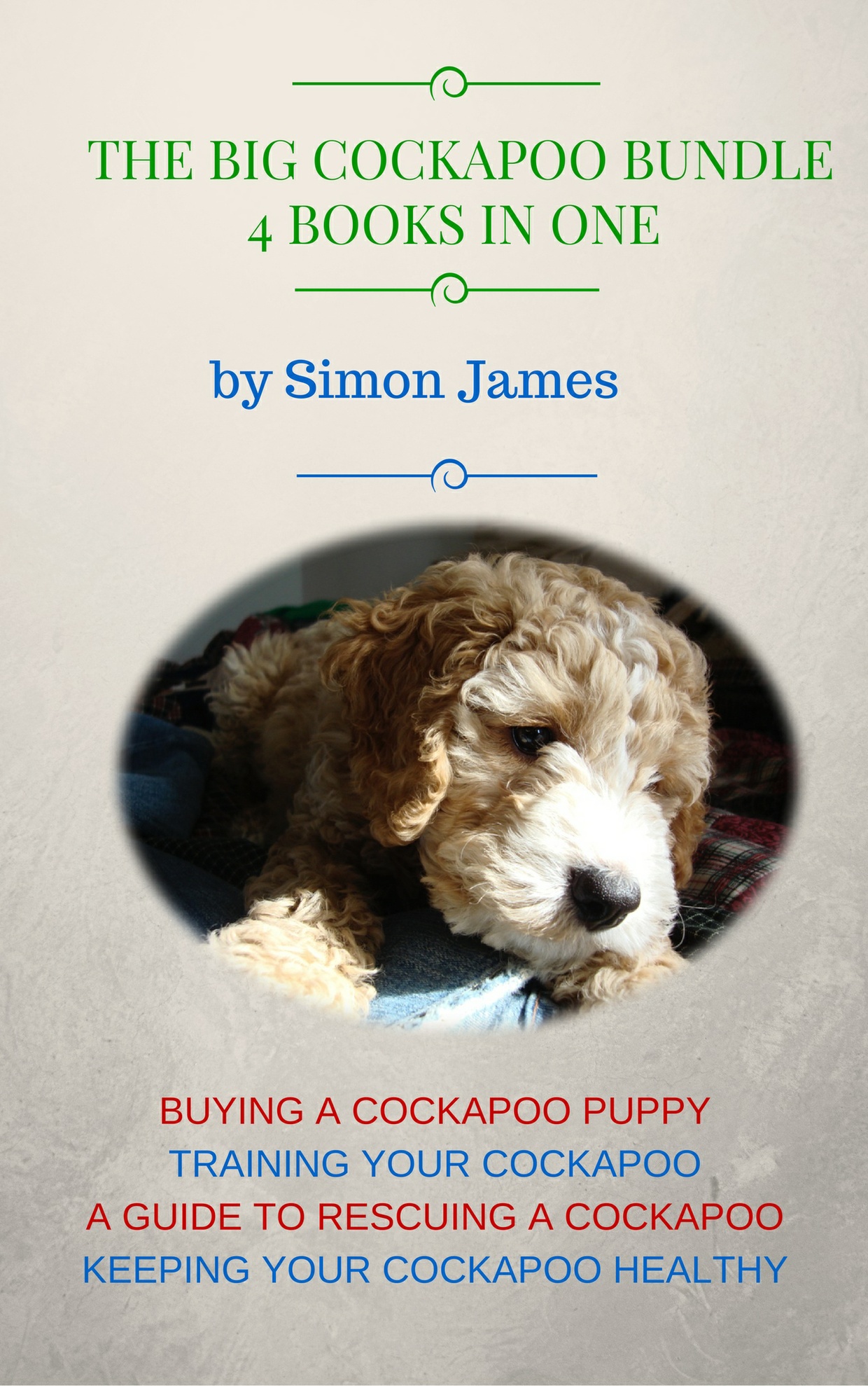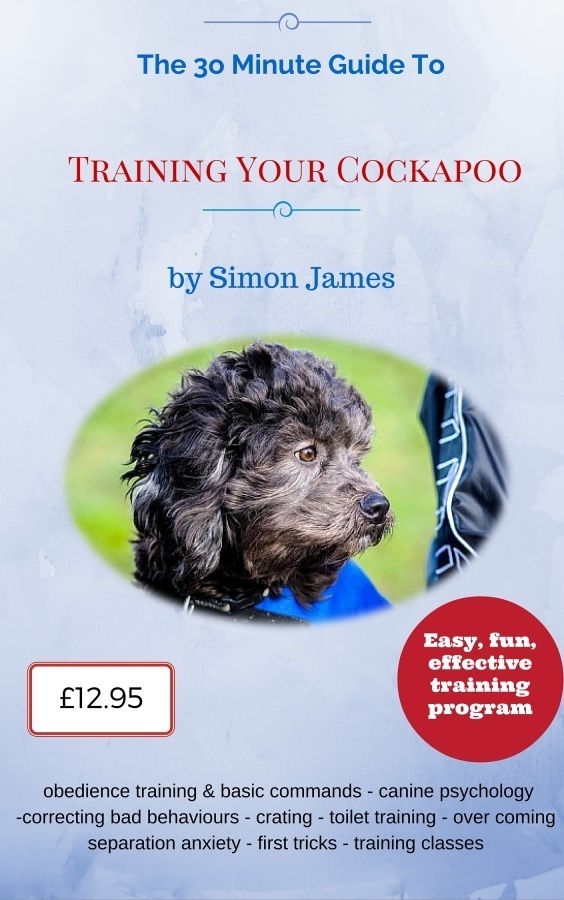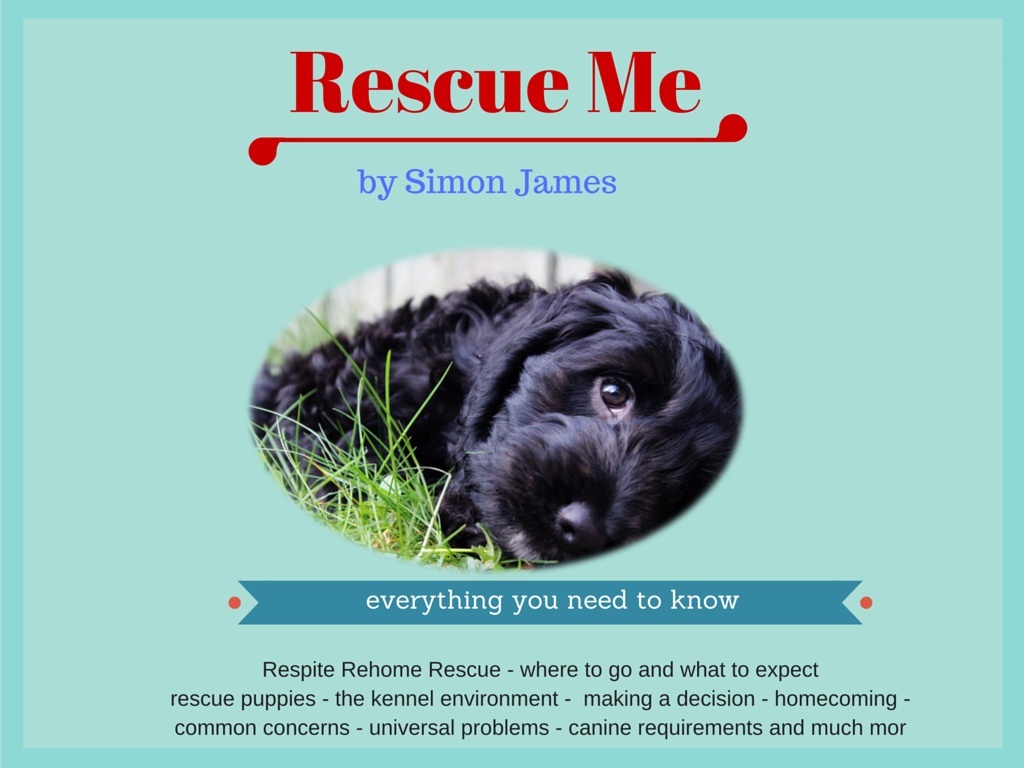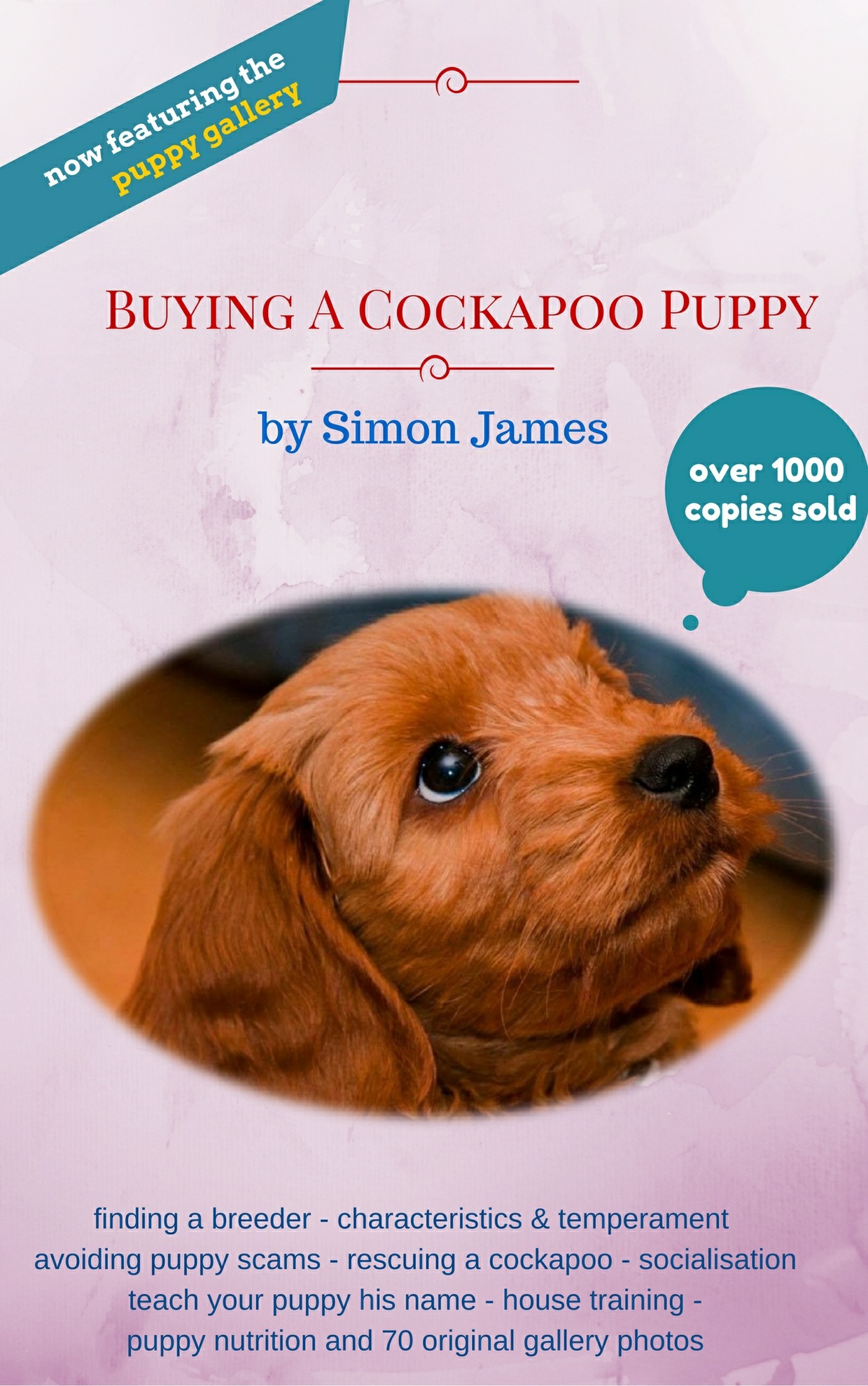 The Big Cockapoo Bundle - 4 Books In One
Three fabulous books to help you find, buy and train the most wonderful dog  breed- the Cockapoo
---
Buying A Cockapoo Puppy
---
Where to find a healthy Cockapoo puppy is the biggest problem people face
Research shows, many people just type 'Cockapoo puppies for sale uk' into search engine and start looking.
With Cockapoos being one of the most popular dogs, demand is simply overwhelming.  That's why, sadly, many families turn to internet ads and unscrupulous breeders out to make quick cash.  This means they end up with heartbreak instead of an adorable family pet. 
It's a fact that a genetically sick or unhealthy puppy usually dies within six months. But all that sadness for the family and pet is entirely avoidable! 'How To Buy A Cockapoo Puppy' will teach you all the right questions to ask and precisely what information and documentation the breeder should supply. As well as linking to a freshly updated list of UK registered breeders. 
Whether you intend to rescue or re-home your dog, the ebook will teach you where to look for a Cockapoo puppy and how to spot a bad breeder. I also discuss all the benefits and considerations of rescuing a dog and link to Cockapoo Rescue Pages.
Amazingly most people will purchase their Cockapoo over the internet without ever meeting the puppy with its mother first. Don't be one of them. 
Make an informed decision and safe purchase for you and your family. I also hate to see dogs going to the wrong home, so 'How To Buy A Cockapoo Puppy' will tell you all about the Cockapoo breed, its temperament, characteristics, exercise needs and costs. After all every dog owner should know what they are taking on.
I've been a fan of the Cockapoo breed for a long time and I've heard many stories about how buying a healthy puppy can go badly wrong for so many people. It's heart breaking and also so unnecessary. 
---
Training Your Cockapoo 
---
Training your dog is simply one of the best things you can ever do for him.
But all dogs and all dog breeds present their own unique set of problems to overcome. Sadly many dog training books are not breed specific and use out dated 'yank and yell' techniques that are quite cruel.
This book is based on the Cockapoo breed and written to help and encourage Cockapoo owners to have success with a fun and effective training programme.
This book is written by Cockapoo owners that know and love the breed, and is perfect for the novice or long-time dog owner that wants to understand their Cockapoo and how to train him to be a happy well behaved dog.
What exactly are you going to learn?
The training programme is a modern rewards-based system that is fun for the dog and owner.  You will learn from dog owners that own, love and understand Cockapoo psychology. If you want to avoid common problems associated with owning a Cockapoo you need to 
learn how your dog learns
.  I will show you how to do that. And if you don't want to get burnt out and frustrated you really do need this fun and effective training programme.
The four step process that you can use to teach your Cockapoo anything
Start off by teaching your Cockapoo his name and what a positive thing it is when he hears it. From the essentials of toilet training and correcting bad behaviours to all the basic commands (sit, down, stay, walking on lead and come).
This book will make it enjoyable for you and your Cockapoo to learn together.
Training doesn't have to be a chore for you or your Cockapoo.  What I will show you is a simple, positive rewards-based system that works every time with every Cockapoo! After you have learned this 4 step process system you will even be able to teach your Cockapoo simple tricks!
The truth is a Cockapoo that is engaged and responding to his owner creates a bond that is rewarding for both of you. If you haven't trained your Cockapoo or are just wondering what kind of commitment it takes, I encourage you to download this ebook and start the training programme. 
---
Rescue Me- A Guide to rescuing a Cockapoo
---
---
---
Many people who want a Cockapoo investigate finding a rescue dog first.
Where better to start your search for your ideal dog,  most suitable to your lifestyle and requirements, than amongst the thousands in re-homing centres looking for a home. 
But how can you be sure your new pet will fit in witn your family?
Many people believe that rescue dogs are troubled, traumatised, strays with long-lasting problems. While some dogs exhibit signs of stress due to their immediate enviroment, the majority of dogs in rescue centres are there because their previous owners have simply abandoned them. 
When you look down a row of kennels you become aware of the variety in appearance, age, size, activity level and character between dogs. From pure-bred dogs to many cross-breeds of which the Cockapoo belongs. The huge diversity offers you a fantastic selection from which to choose the most suitable companion for your family. 
Rescue Me takes the reader through each stage of the re-homing process, from choosing a dog, to preparing your home and settling your new family member into his new life. With chapters which examine rescue puppies, avoiding misunderstandings, universal problems and common concerns, the book provide a fully informative and practical guide. 
Further topics covered include: Respite, rehome or rescue; where to go to find a rescue dog and what to expect; Making a decision; preparing for re-homing; canine requirements; common behavioural concerns; next steps-registering your interest in fostering or rehomng a Cockapoo. 
This practical book offers prospective dog owners a indespensible guide to giving a dog a second life.
---
+Bonus book
Keeping Your Cockapoo Healthy

---
Being proactive and educating yourself about your Cockapoo's health now,
rather than later on, could save you and your dog a lot of trouble and you a
lot of unnecessary heartache and expense.
This 30 minute guide is a quick reference for Cockapoo owners to give a
brief but 
thorough
 overview of common illnesses and genetic issues that Cockapoos are prone to.
*This ebook bundle comes with a 7 day,  no questions asked, money back guarantee
**For book previews and testimonials   
http://bit.ly/29Fmi6V
You'll get a 6.5MB .ZIP file.