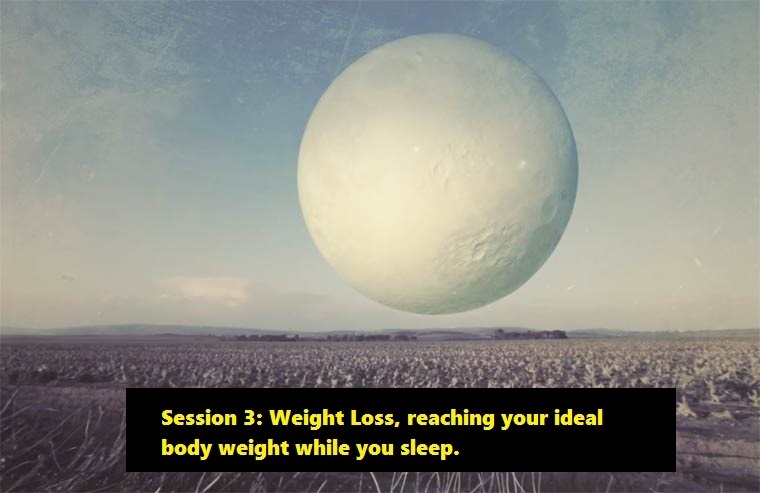 Weight Loss, Overnight Miracle Cures by the Worlds Psychic Top Dreamer, Brian Ladd : Session 3
This is the third installment in my 8 hour Miracle Cures series, this session is specifically designed for people trying to reach their ideal body weight. 
Session 3 contains:
selected sections from previous programs.

35 separate audio tracks.

326 weight loss affirmations.

experimental frequencies designed to increase metabolism while you sleep.

and over 100 other embedded events.
All designed to one thing...
To re-teach the cells in your body what evolution has not been able to do...yet.  As you may already know, our current life styles have out paced the normal human evolution cycle by thousands of years.  This program is designed to help the cells in your body 'catch-up' to our so-called modern lifestyle.
Play this audio program at bedtime...headphones are suggested, but not required.   You don't need to do anything else...
Get into bed and sleep...
Try to think as little as possible.    (for me that's easy :)
To learn more about me, my family and my online work since 2005, visit one of my sites at:
http://brianladd.org
http://briansdreams.com
http://briansprediction.com
or on your phone @
http://briansprediction.mobi
You'll get a 459.6MB .MP3 file.
More products from Overnight Subliminal Miracle Cures by Brian Ladd