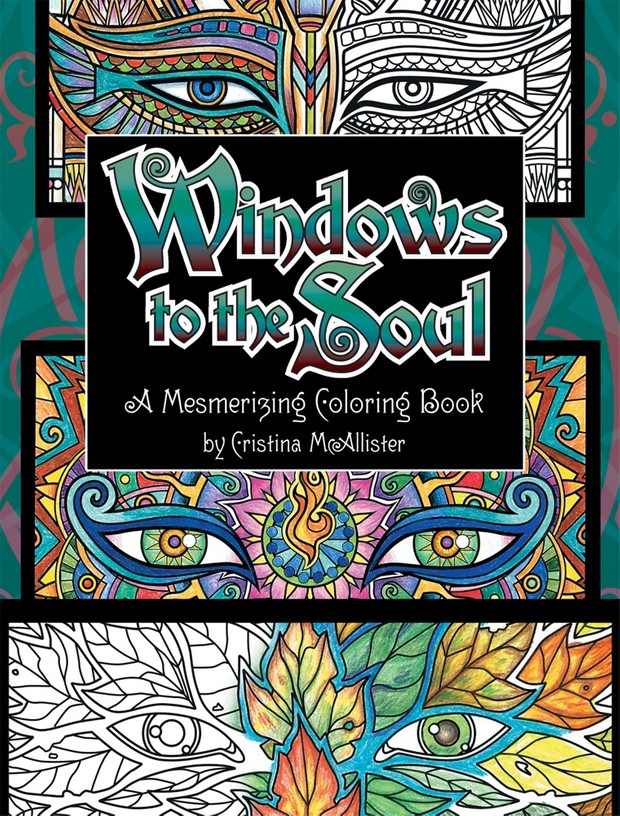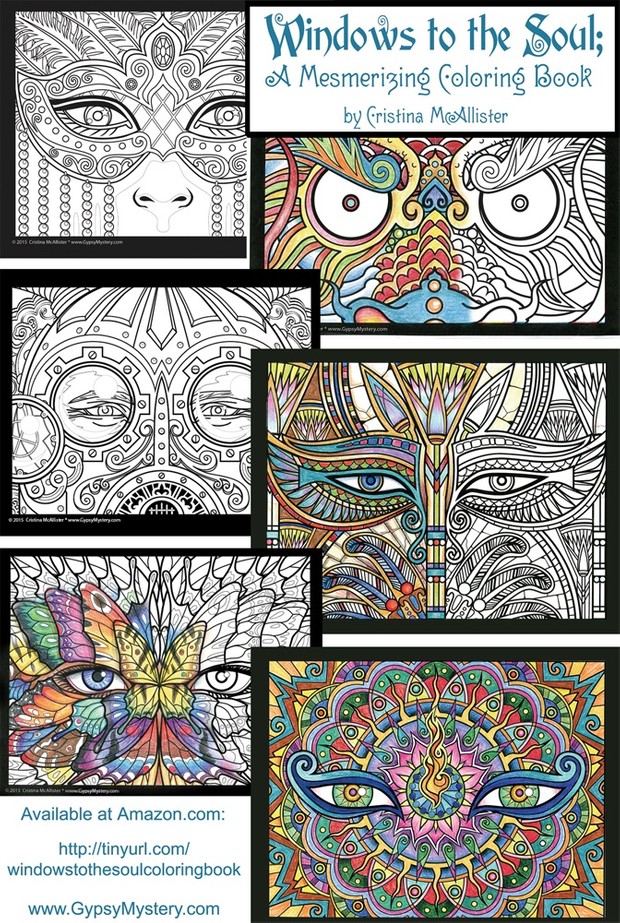 Windows to the Soul Coloring Book - 30 Print-Your-Own Coloring Pages
This is a .pdf version of my coloring book; "Windows to the Soul".
The print version is also available through Amazon at the following link:
http://tinyurl.com/windowstothesoulcoloringbook
............................
Eyes are innately mesmerizing and infinitely expressive. They are, as they say, the "windows to the soul". In this volume, Cristina McAllister presents 30 all new, original coloring pages integrating an eclectic variety of art styles, motifs and moods. Each of them frames mysterious eyes that seize your gaze…inviting you, challenging you to infuse them with vibrant color.
Featuring a variety of colorful themes including fantasy, steampunk, traditional cultural art styles, decorative mandalas and designs inspired by nature, this coloring book offers something for everyone, and is full of ample opportunities for fun and creative coloring.
The artwork is accompanied by keywords that you can type into a Google image search to find visual references and inspiration, and suggestions for coloring techniques to try.
You'll get 1 file (4.9MB)