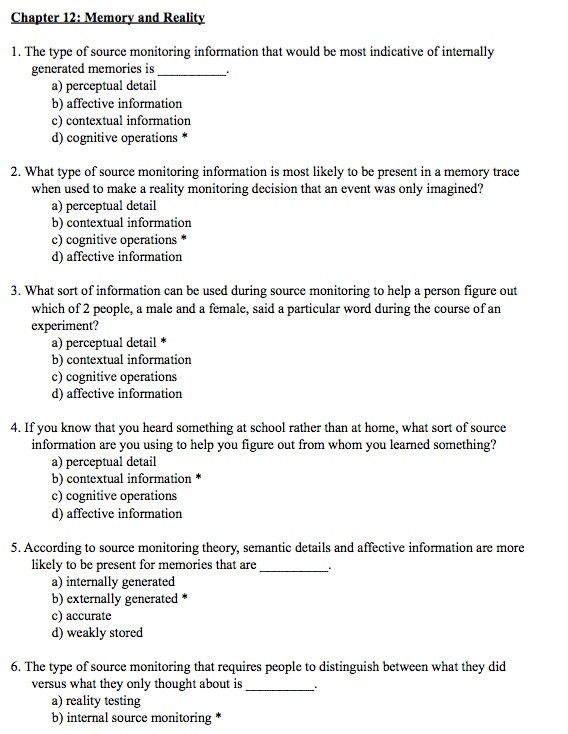 Human Memory - Radvansky test banks Ch. 12 - 16 + solutions
PSYC 3265 - Course required textbook: Human Memory 2e by Radvansky

I have solutions and test banks uploaded - This is with relation to the Memory course at York University.

Multiple choice + short answers and solutions

*The cloud looking splotches on the test banks I can't help about - those were something from when they were scanned by a colleague and provided to me.
You'll get 1 file (288.4KB)
More products from Gideon Mobley