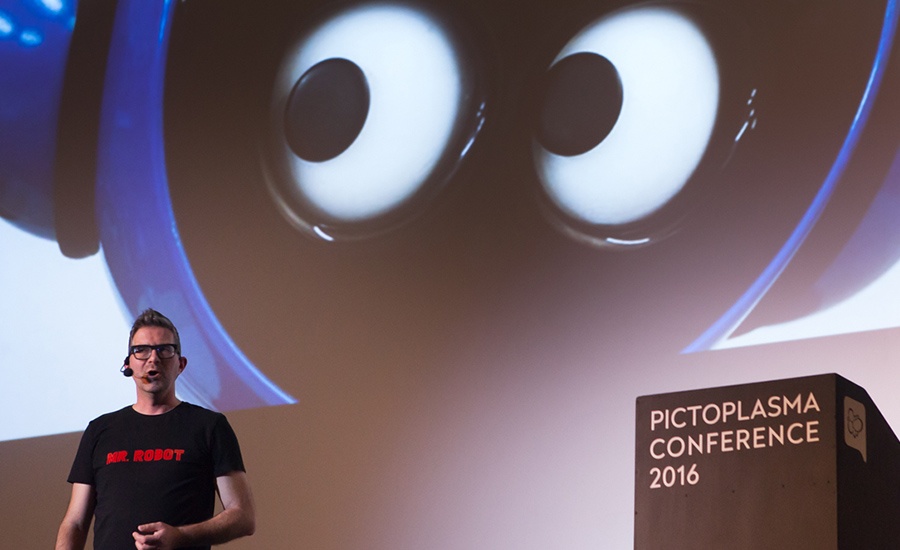 PictoTalks: Jan De Coster
Jan De Coster grew up with a fascination for science and sci-fi, and soon started making interactive installations. In the early 2000s, while working at BBDO he developed a passion for characters. In 2012 he was commissioned to build a robot. Four weeks later Yummy was born and Jan has continued to make robots ever since, exploring the boundaries of human-robot relations. Meanwhile Jan also teaches about robots, encouraging creative types to embrace them as a creative medium. 
Recorded at the Pictoplasma Conference 2016 -
http://conference.pictoplasma.com
You'll get a 650.4MB .MOV file.
More products from Pictoplasma