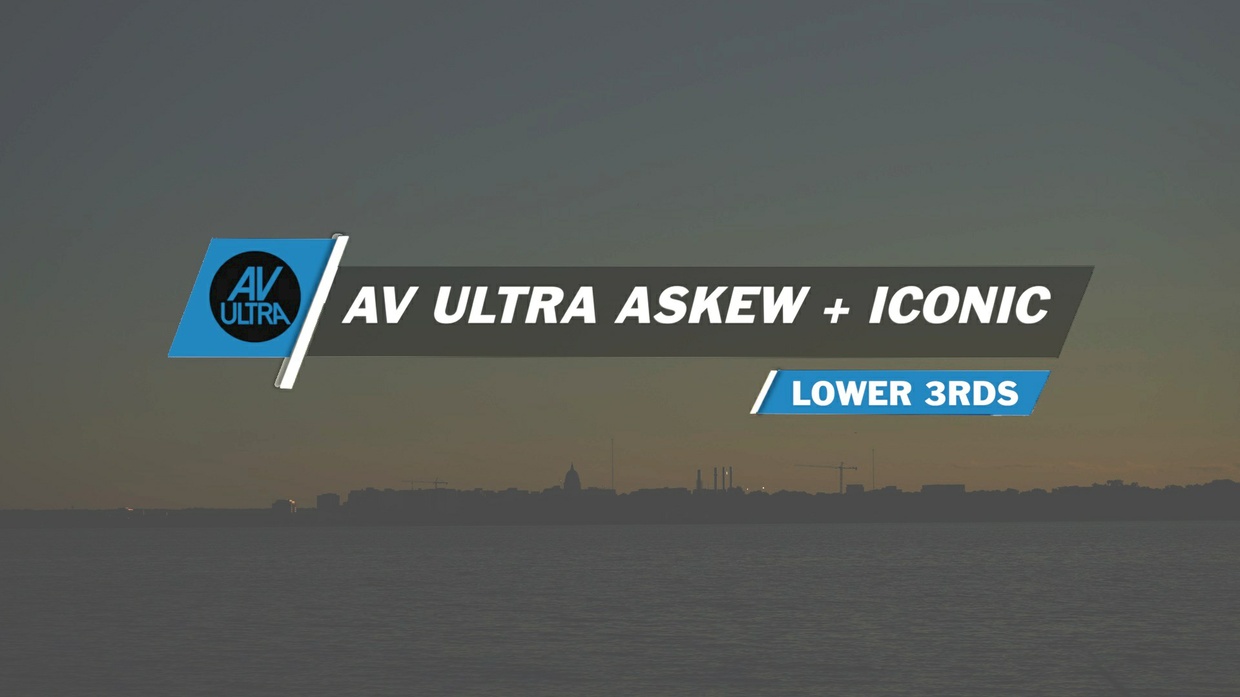 AV-Ultra Askew + Iconic Lower third Templates for FCPX and Motion
Final Cut title Pack
includes 10 titlesSpeed up your workflow.
Easy editing so you can focus on your edit!

For motion 5 or FCPX
The Askew pack has selectable Dropzones, and customizable colors. They are all based on the same title but animate in different ways.

The Iconic pack is a series of lower thirds with dropzones and 2 line Title subtitle. 1 Has an additional 3rd line that can be used as a locator.
You'll get a 1.3MB .PKG file.