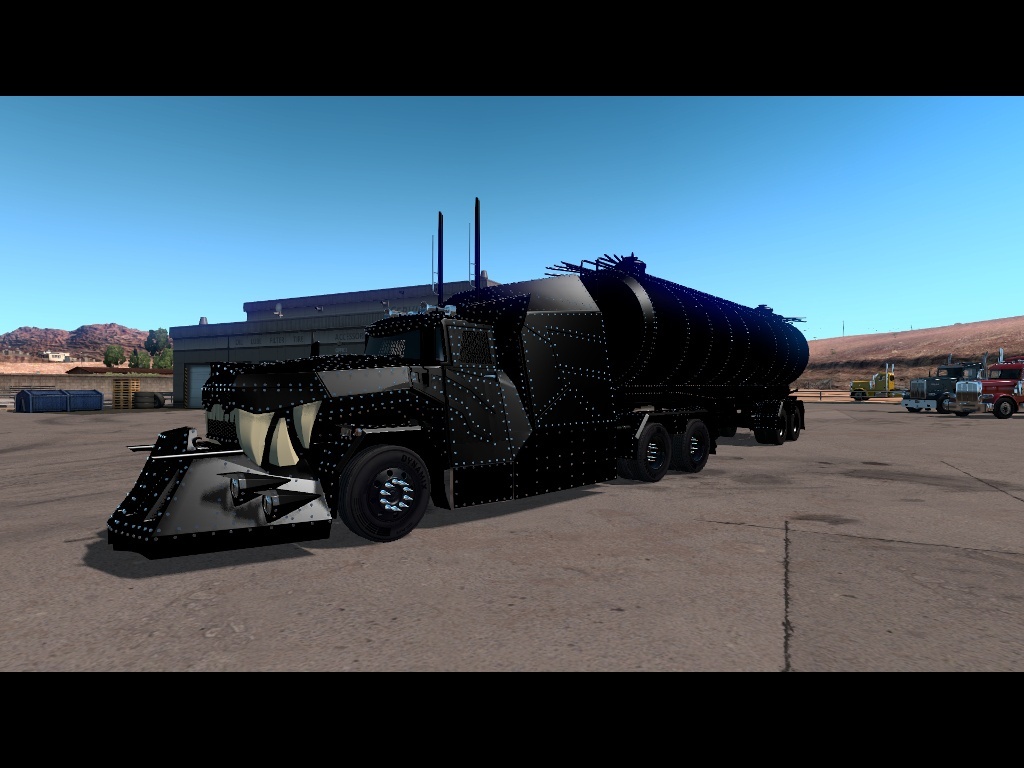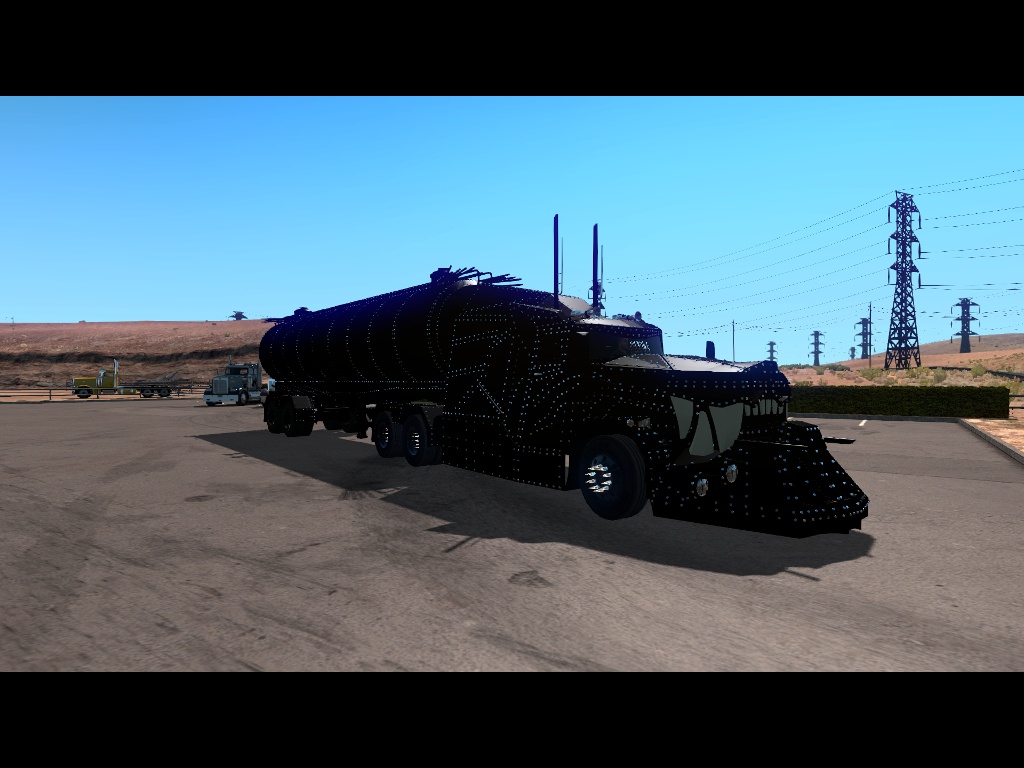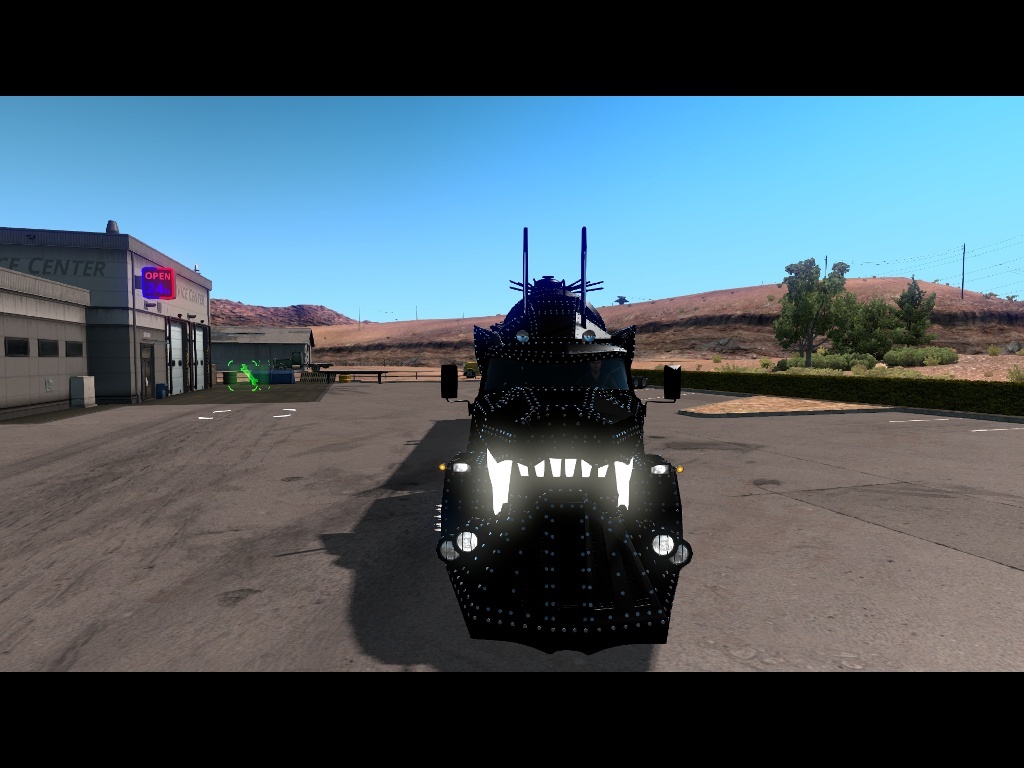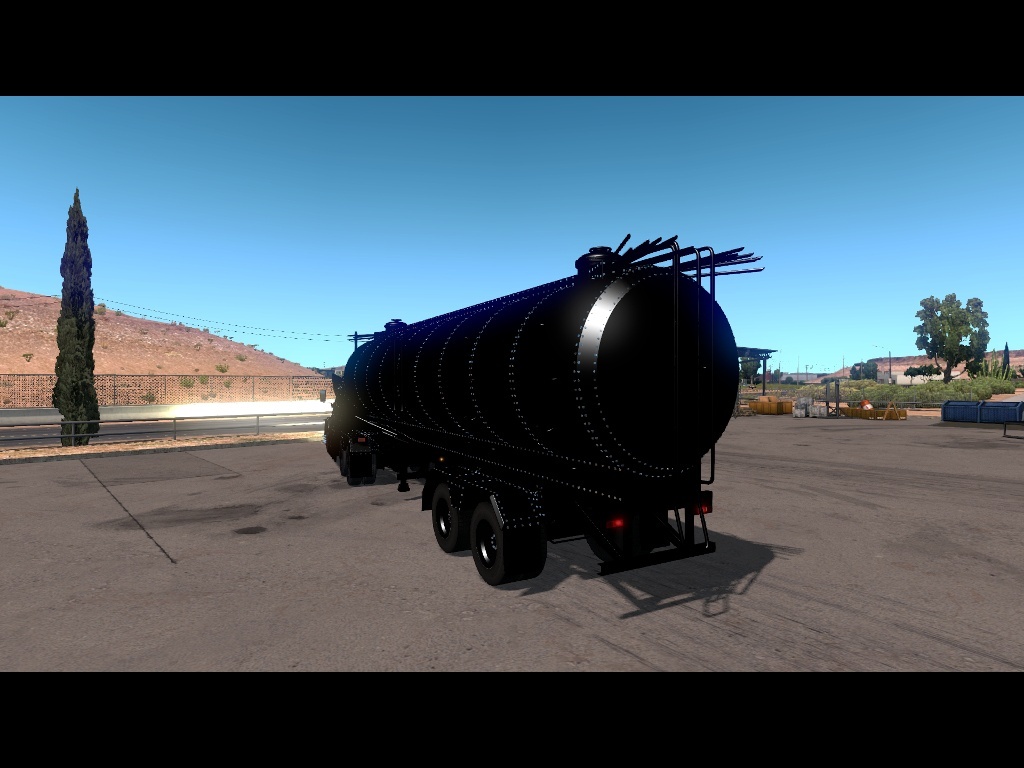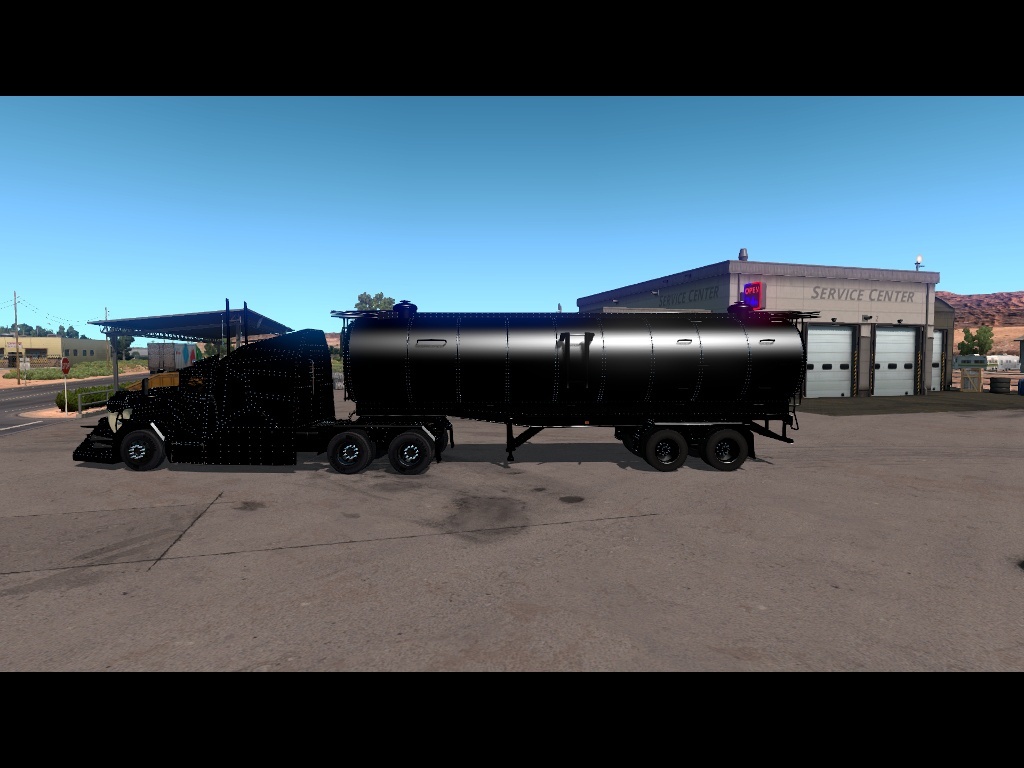 Angry Arthor truck and trailer for ATS
Angry Arthor truck and trailer for ATS.
This truck is something totally different from anything else out there. It is a blast to drive and stands out in a crowd.
You'll find it at the Kenworth dealer.
Lots of engine/transmission options including an engine that's almost too much to handle & some lopey engines made by MORTALMJC420. Check out his engine mod for other trucks here:
http://steamcommunity.com/sharedfiles/filedetails/?id=1241273683
1 set of chrome teeth, 1 set of white non-illuminated, illuminated teeth in white and a few other colors
Trailer is standalone and is a seperate .scs file so you can pull it out and only use it when you want. The trailer is an option for a bunch of the standard bulk tanker loads.
As always, every effort will be made to keep the truck compatible with future updates of the game. When updates are available, you will receive an email from my site, which may get stuck in spam/promotional email folders.
Do not upload to mod sites. You paid for it, why let other people have it for free?
$10
You'll get a 68.2MB .RAR file.
More products from jdmatsmods