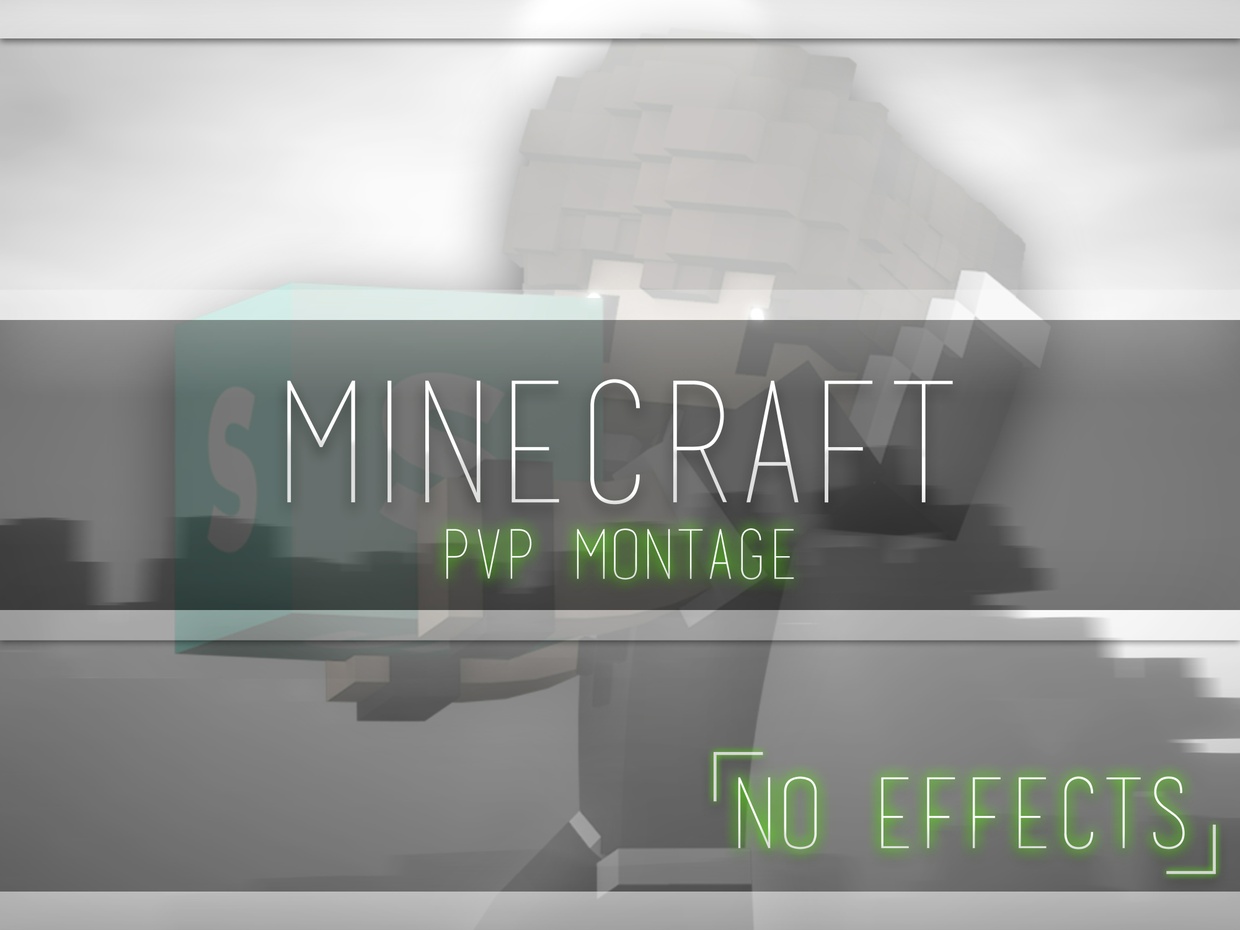 MC - PvP Montage
Hey!
Looking for a great Minecraft PvP Montage "WITHOUT" effects? Then you're on the right place!
---
A standard Minecraft PvP Montage will be as follows,
→ (720p, 30fps) → Smart resample "Ghosting motion-blur" → Max. 2:00 minutes
Advanced Minecraft PvP Montage options,
→ 1440p instead of 720p "recommend"  = + 2.50,- → Better render-settings "Quality" = + 1.50,- → Adding cinematics = + 3.00,- → Max. 3:00 = + 4.00,-
What do I need for your Minecraft PvP Montage?
→ Clips 720p, 120fps "Higher fps:allowed" → Your intro/outro → Song
---
Waiting time.
Max. 1/2 weeks. I don't accept any orders that need to be made in 1 day. Don't let me rush, because it might affect your Minecraft PvP Montage.
Chargeback.
If you bought an Minecraft PvP Montage, then you're not allowed to chargeback the money. If you do you are not allowed to buy any of my products anymore. You may only chargeback the money if I have no time to create your MineCraft PvP Montage.
Contact.
Gmail: [email protected]
---
Have a nice day!
You'll get a 297.0bytes .TXT file.
More products from Kelvin