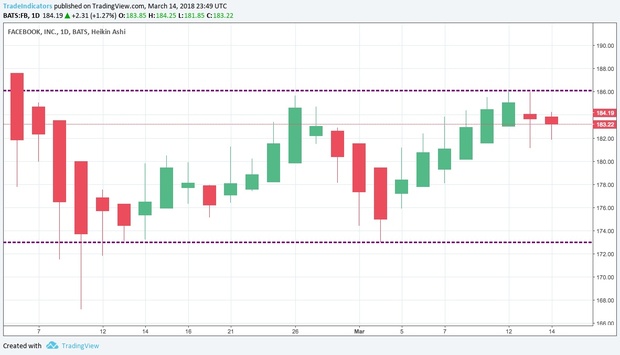 Auto Channel Finder with Breakout Alert
HOW TO USE
1. The top purple line represents the channel top.
2. The bottom purple line represents the channel bottom.
3. When the price moves above the top channel, it's considered a breakout.
BONUS FEATURES
Save yourself loads of time by not having to draw channel lines ever again. Use this indicator to confirm price breakouts above the channel top, and good buy opportunities when the price reaches the channel bottom. Our code pulls candle fractal points making it the most accurate channel finder possible.
SET BREAKOUT ALERT
Simply place your cursor over the top channel line, and click the (+) next to the price scale. This will automatically give you an alert when the price breaks out above the channel. Channel lines will automatically update with the price to always stay relevant. 
INDICATOR IN ACTION
BTCUSD - View
https://www.tradingview.com/x/6DCZxBd8/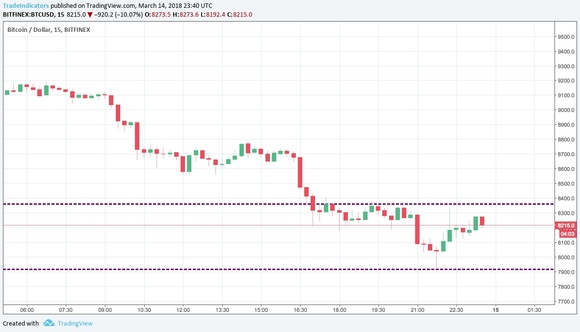 USDJPY - View 
https://www.tradingview.com/x/eQSiBuTE/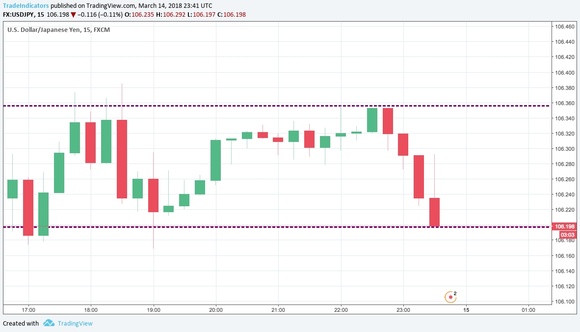 GOOGLE - View 
https://www.tradingview.com/x/0aGMabw6/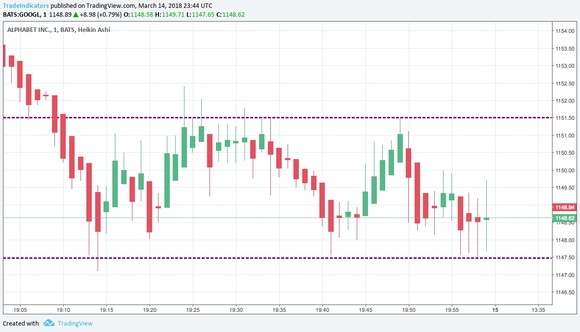 TESLA - View 
https://www.tradingview.com/x/8z2Nvlvm/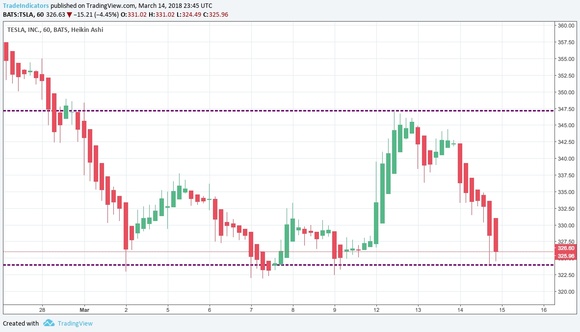 FACEBOOK - View 
https://www.tradingview.com/x/8B6tgpTY/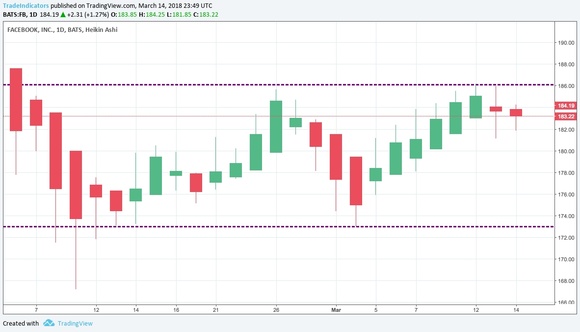 MONEY BACK GUARANTEE
If you feel this indicator does not add value to your trading, email us at
[email protected]
within 14 days of your purchase and we will issue you a full refund.
GET THIS INDICATOR TODAY!STEP 1.
Purchase the indicator.
STEP 2.
Send us your
TradingView username
, and the
name of the Indicator
you purchased to
[email protected]
. We will grant your account access within 24 hours!
*Please be sure to email us using the
same
email address you purchased the indicator with.
ACCESSING YOUR INDICATOR IN TRADINGVIEW
To access your indicator, simply click on "Indicators" at the top of your Interactive Chart, and click on "Invite-Only Scripts". There you will see the indicator you purchased. Click on the indicator to activate it. That's it!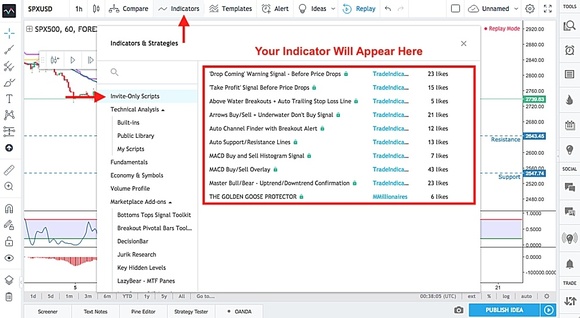 Have Questions? Want to test before you buy?
Message us on TradingView at @TradeIndicators or email us at
[email protected]
New Special! - Lifetime Access to All Our IndicatorsView Special:
https://sellfy.com/p/jgQo/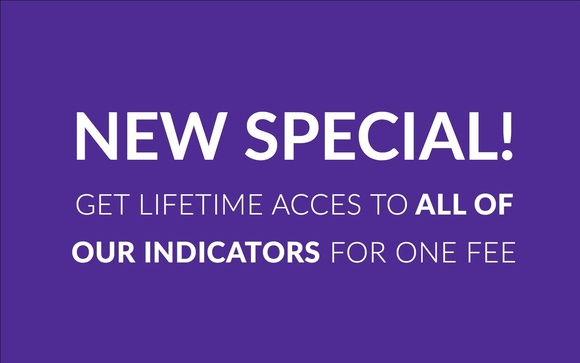 ---
DISCLAIMER
All investing involves risk, don't invest more then you're willing to lose. Past results are not indicative of future results. We are not licensed, financial advisors. We, Trade Indicators are not responsible for any liabilities arising from the result of you using our indicators. This information is not a recommendation to buy or sell.
$90
You'll get 1 file (86.7KB)