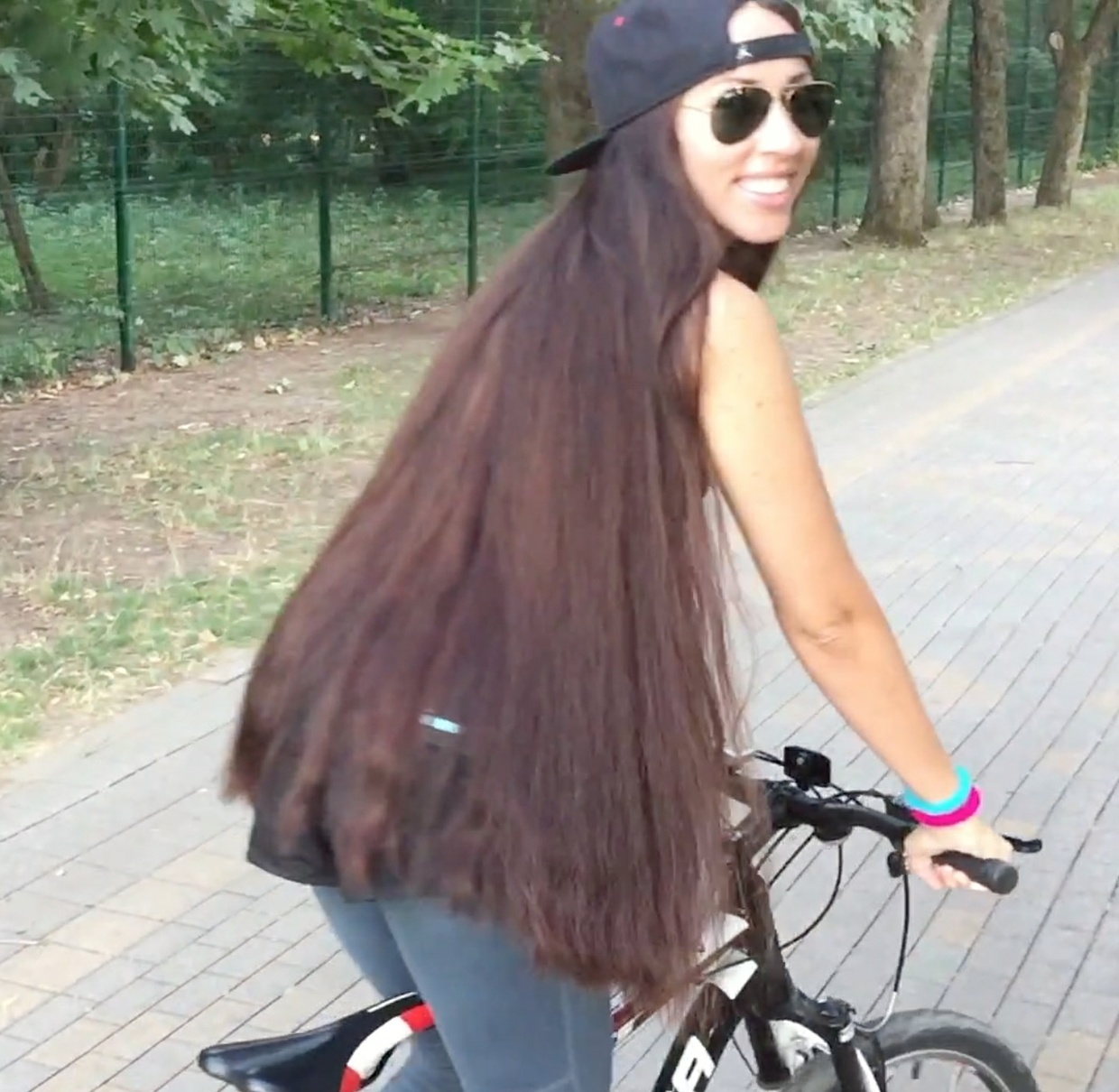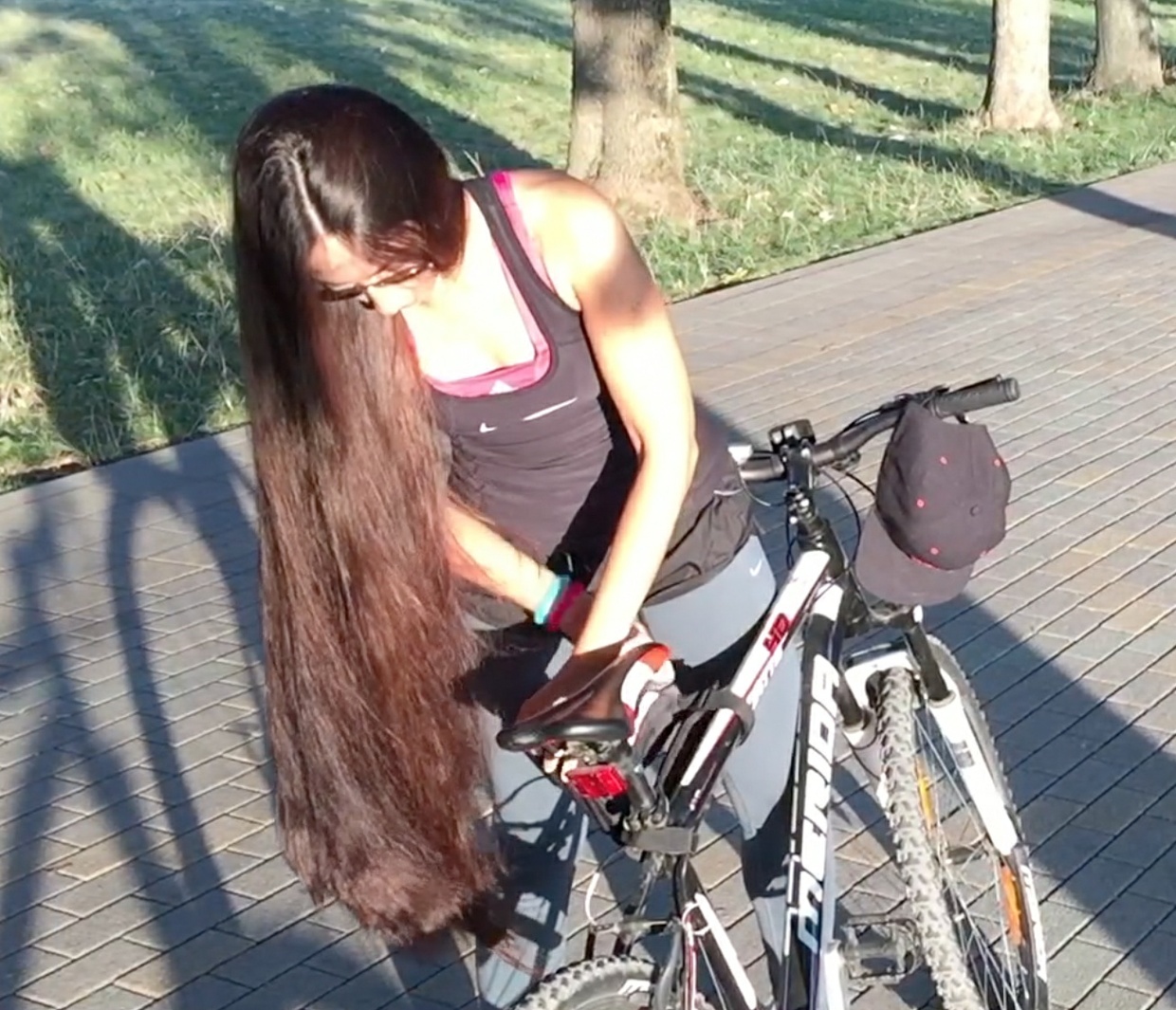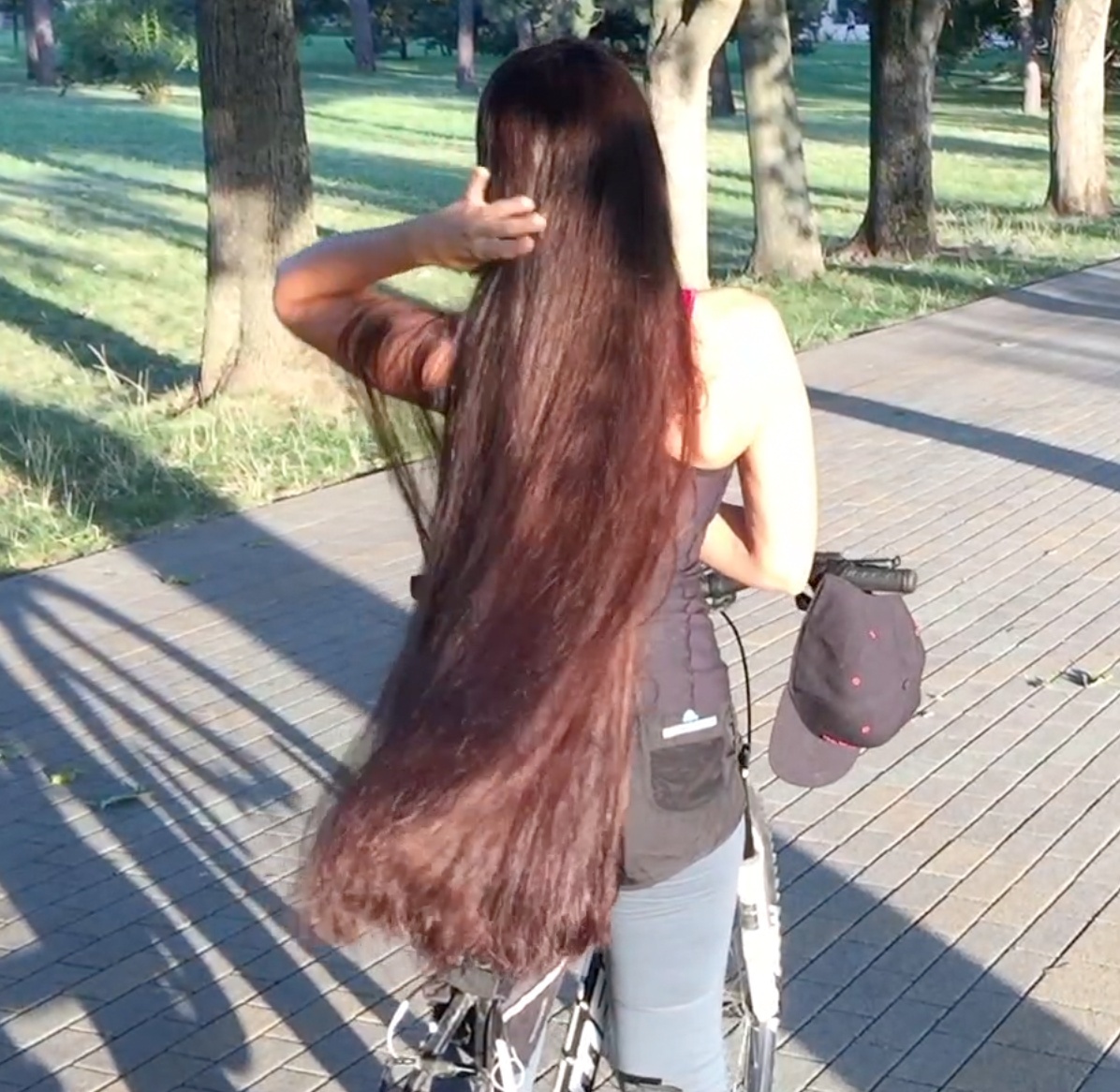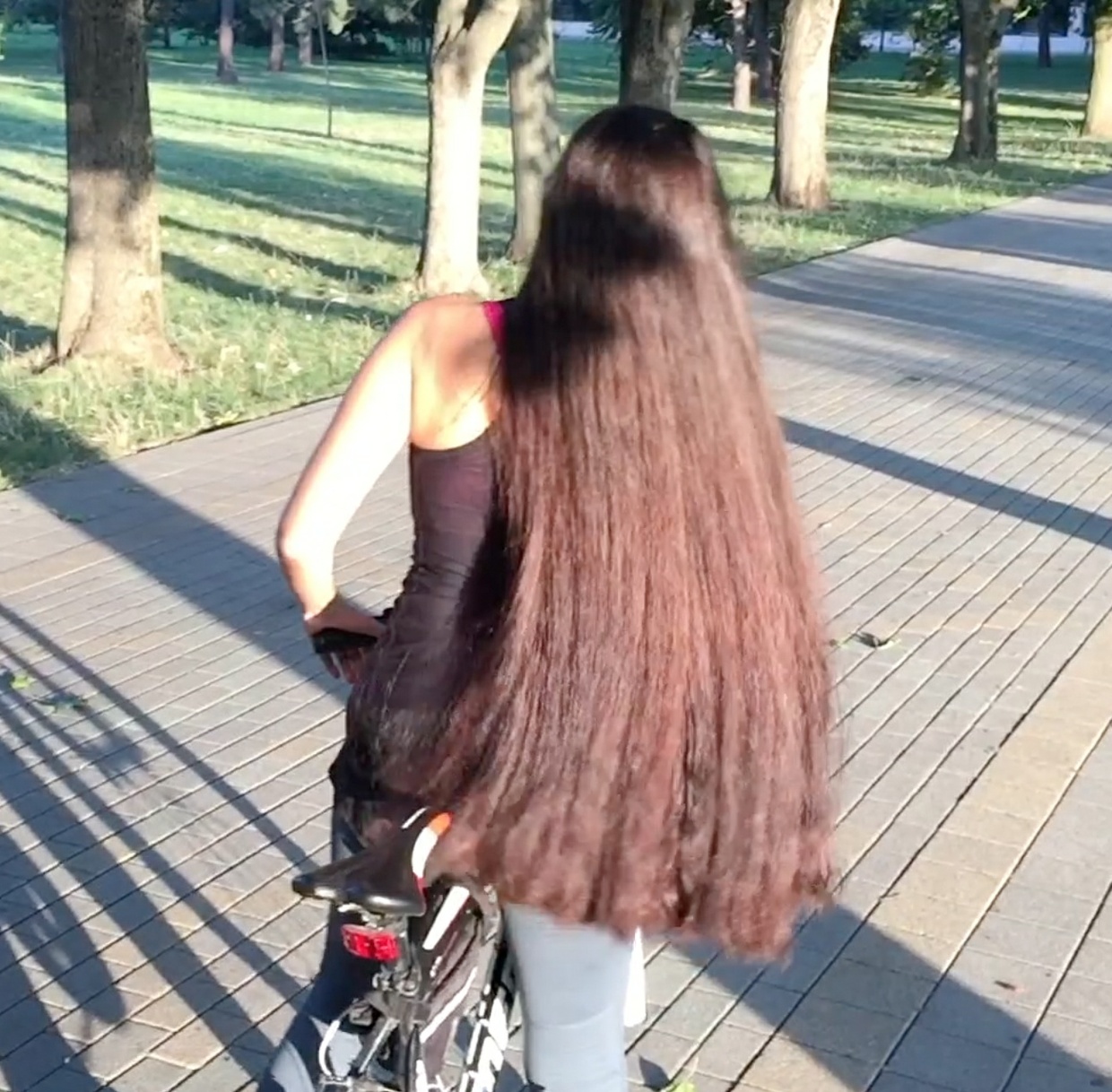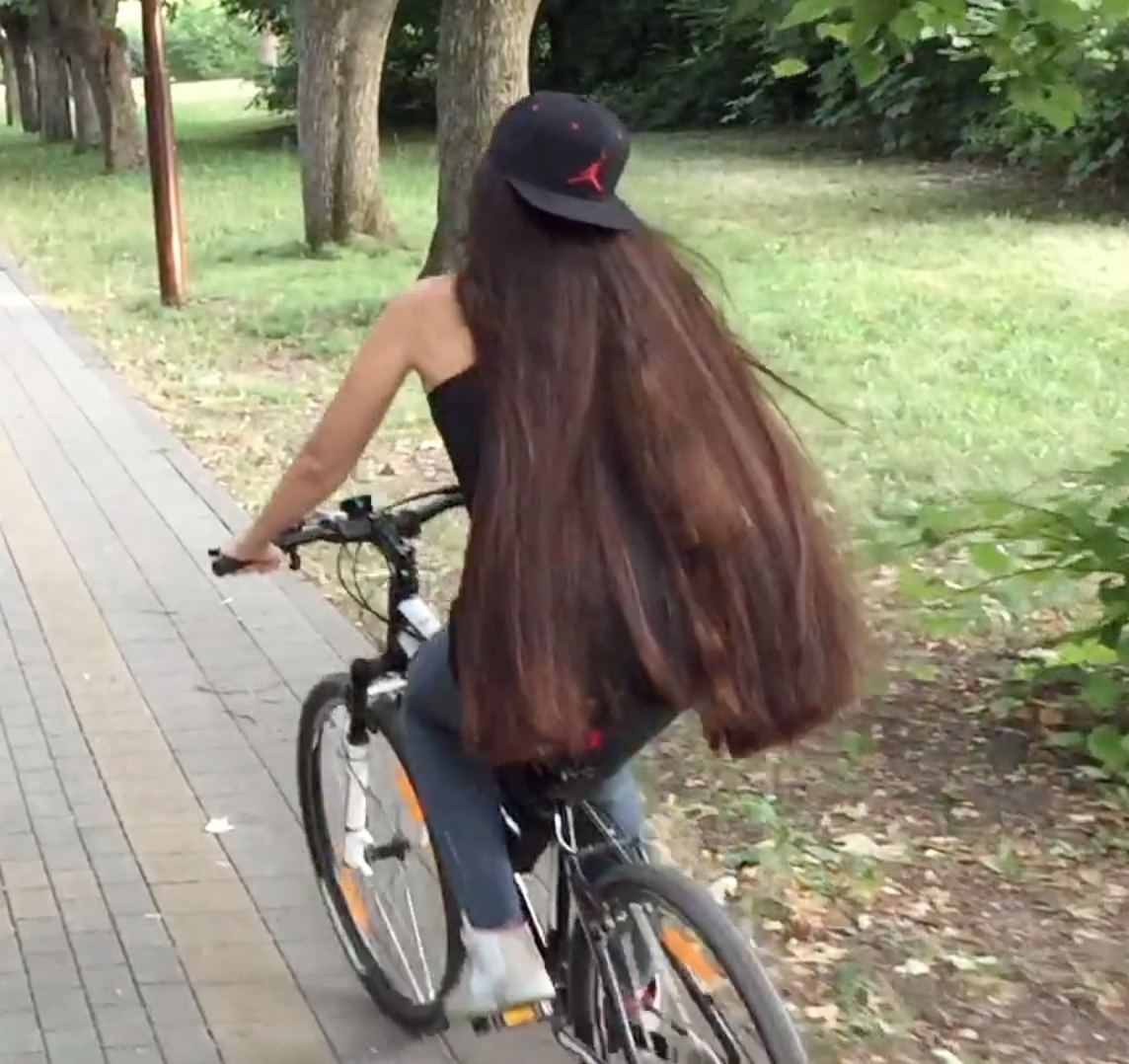 VIDEO - The bicycle ride
Preview: 
https://www.youtube.com/watch?v=vsdutuaeaT4
She has a LOT of hair, a LOT!
Her hair isn´t only long (classic length), it´s also very, very thick.
In normal hairplay videos, you can see this, but not as good as in this video.
In this video, where she is riding a bicycle + doing some long hair play and long hair show, you will see it extra good, how thick her hair REALLY is!
To view her hair in all those amazing movements and motions is totally incredible, and it is something you do not want to miss!
In this video, you will see hair flipping/tossing, long hair display and play, long hair swinging/swaying, bicycle riding (slow, medium and fast) while hair is loose, long hair with a cap on, superthick braid, ponytail braid, ponytails, a bun and a bundrop.
This video is 10 minutes in length.
If you buy this video within the first 24 hours, you will get a discount of 20%!
Discount code: discount
You'll get a 1.4GB .MP4 file.
More products from RealRapunzels