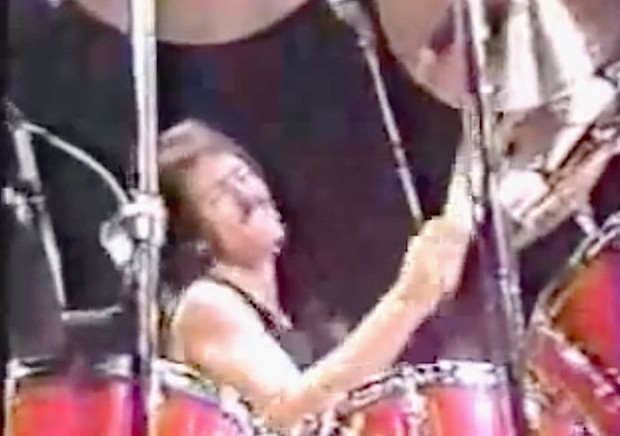 Vinnie Colaiuta Zildjian Clinic '84 Groove
VIDEO DRUM TRANSCRIPTION BUNDLE
VINNIE COLAIUTA ZILDJIAN CLINIC '84 - 8 BAR GROOVE
Vinnie pulls this groove out of the bag mid clinic..
SOURCE:
http://youtu.be/6IY9xuwe6EE
(transcribed from 02:13)
BUNDLED CONTENT
MP4 - Original tempo + 'Slo-Mo' Video sections allow you to discern, dissect, digest and
perfect every nuance of the groove.
PDF - 'Expanded' (4 stave) colour coded drum chart, allows the music to breathe whilst simultaneously strengthening reading skill.
AUDIO - Pristine dynamic CD quality recording means you'll not strain to hear those integral 'ghosted' notes.
DOWNLOAD - Compatible with PC & Mac, iPhone, iPad I & II, iTouch. Rapid download
to your hand held device or computer in moments.
GUARANTEE - 100% accurate transcriptions (no 'ad-lib').
You'll get 1 file (34.9MB)
More products from Dean McCormick