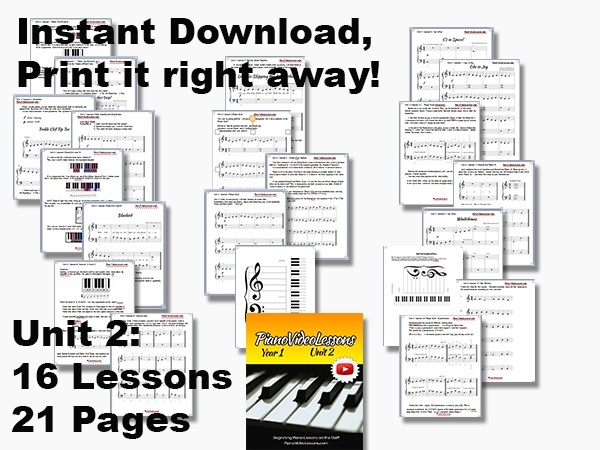 UNIT 2 [Year 1 PianoVideoLessons] (16 lessons) PDF, 21pp
This is UNIT 2 of the Year 1 complete beginner piano lessons course found at
http://courses.pianovideolessons.com/courses/year-1-unit-2/
(16 lessons) PDF, 21pp
---
Upon completing payment, you will receive a link to download this pdf to your computer for saving and printing. 
 Please save the file
 to your device as it can be downloaded a 
maximum of 5 times
.
You'll get a 11.2MB .PDF file.
I want to get 20% off
You will receive a 20% discount if you share this product on social media. The discount will be automatically applied to your purchase.
Tweet
Looks like you are using AdBlock. And it's blocking the social sharing functionality on this page. To receive the discount, please disable AdBlock on Sellfy.
I'd rather pay the full price
Buy Now
Purchase the product without sharing it on social media. Your download will begin immediately after payment.