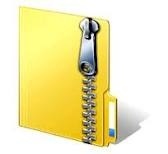 Write and debug the application
Write and debug the application so that it meets the requirements

Test the application and verify that all functions behave per the Case Programming requirements

Fix and correct any run-time errors or deviations in required functionality

The Application

SEMESTER FINAL AVERAGES 

Design a Windows application and write the code that will execute according to the program requirements in Figure 9-115.  Before designing the user interface, create a Use Case definition.  Before writing the code, create an event planning document for each event in the program.
You'll get a 155.7KB .ZIP file.
More products from Number1Tutor