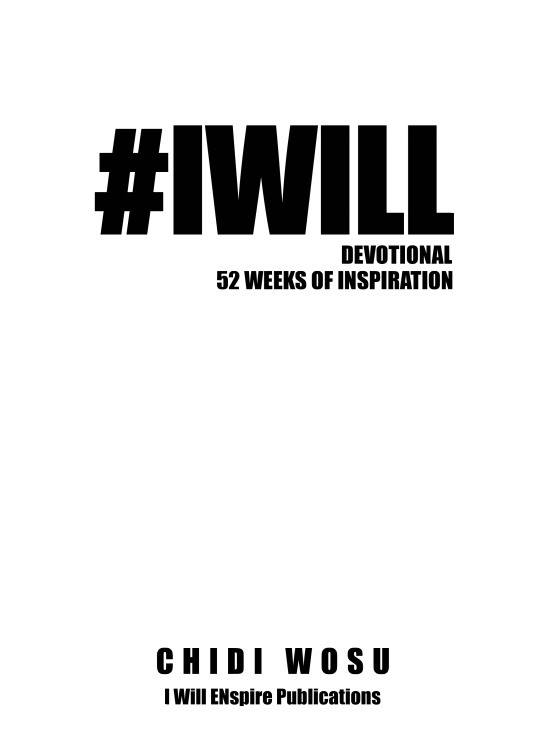 #IWILL Devotional (52 WEEKS OF INSPIRATION)
WRITTEN BY: CHIDI WOSU

My ultimate hope is that you would walk away from this book
understanding yourself and God more. My prayer is that after getting
through this devotional book this year, that you would have a better
knowledge of understanding yourself and why God put you on this earth.
Through pain, one can find their purpose. Through misery, one can find
their ministry. Through calamity one can find their calling. Every tear, every sleepless lonely night, every traumatic experience in life is worth it
if you use that pain towards your destiny in life. You were fearfully and
wonderfully made. You are the handwork of God himself. You can and
you WILL do all things through Christ who strengthens you.
You'll get a 817.4KB .PDF file.