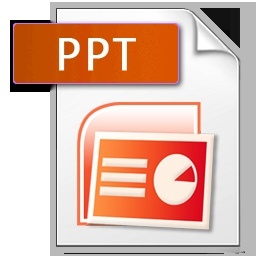 Create a PowerPoint presentation using the attached Industry Analysis..

Create a PowerPoint presentation using the attached Industry Analysis, Marketing Plan, Operations, and Financial Plan documents. YOU MUST ALSO CREATE from scratch the introduction and conclusion/final thoughts. This PowerPoint is for a Business Plan, this PowerPoint should give the readers a story about the business plan- the attached ppt file outlines what each slide MUST look like and include pictures and charts.

Document Preview:

Tips for your Business Presentation Presentation Purpose Create positive personal impression Briefly summarize your written plan Convince potential investor to fund plan Presentation Outline Introduction Company description, Industry Analysis, Marketing, Operations & Finance Conclusion Introduction No Mission Statements Capture audience imagination Tell a story What problem do you solve? Appeal on a personal level Plan Sections Company Description Who are you? / Why are you here Industry Analysis Key characteristics / Why appealing Marketing Target audience / unique solution / media plan Plan Sections Continued Operations How you function / customer touch points Finance Source & use of Funds / justify need Projected results Conclusion What problem you will solve What you need to succeed Why invest in your Team Thank audience / answer questions Style Points Rehearse Keep design and content simple Photos more professional than clip art No complete sentences on slides Speak—do NOT read slides Be confident & honest Keep Finance Charts Simple Take Away Business ideas are cheap People are priceless Investors fund people, not plans

 
You'll get a 835.4KB .PPTX file.