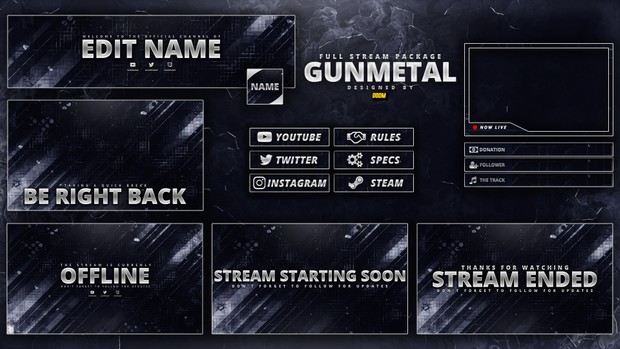 Gunmetal: Full Stream Package
Full stream package for Twitch and other platform streamers. Everything in this pack is fully customizable to your liking, with editable text and links to match up to your streaming profile description.
---
This package includes:
- Profile Banner Template - Profile Image Template - Facecam w/ donation, follower, and music box. - Offline Screen Template - Stream Start Template - Stream Intermission Template - Stream Ending Template - Stream Panels
---
This package was designed by Dr.D00M (
twitter.com/dr_d000m)
, give him a follow and stay tuned to more of his work!
You'll get 1 file (147.9MB)
More products from dr_d000m