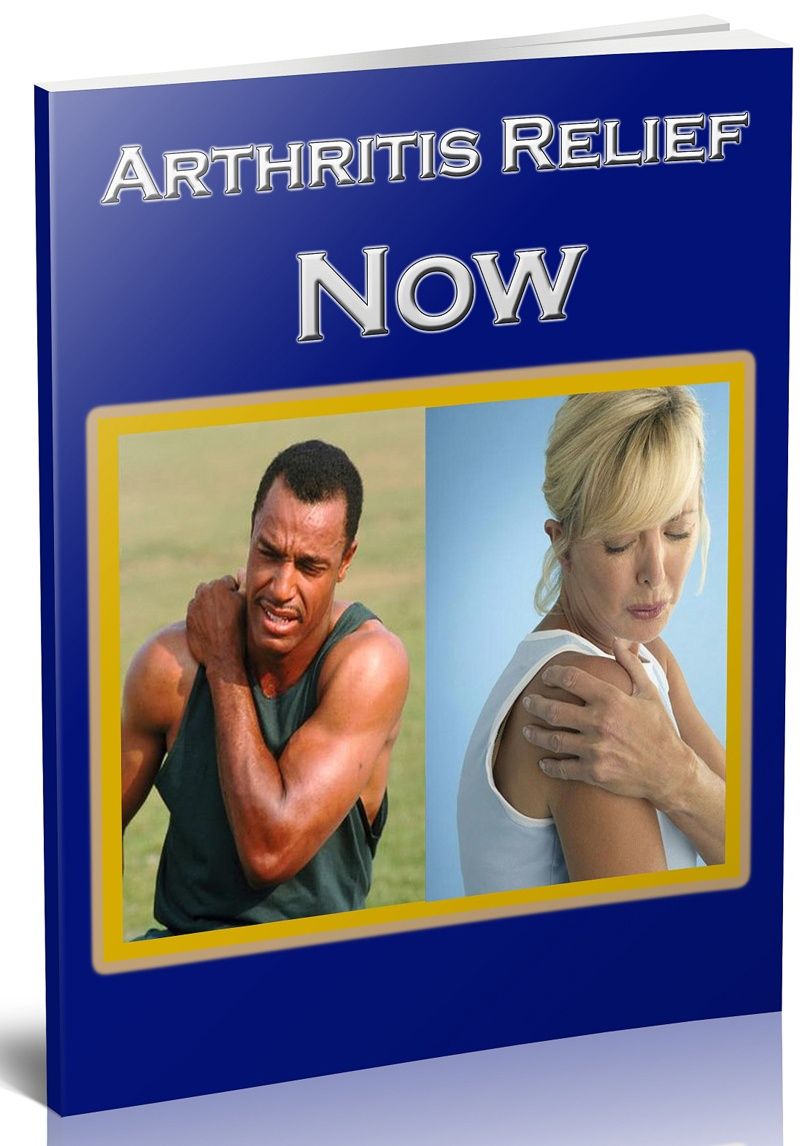 Arthritis Relief Now
When you hear the word arthritis, images of painful hands and joints comes into play.

Few people fully understand arthritis and this guide is dedicated to anyone suffering
with this chronic condition and wants relief now.

Here in this guide you will find new victory...you don't have to live with chronic arthritis and the pain anymore and can lessen, even eliminate 99% of flare ups and pain.

"Medical advice" is not being offered. Rather, quality information is offered that people have used to lessen their pain. In some instances people claim total success with management of the disease that it is like NOT having arthritis anymore with just the occasional ache.

Remember, however, that the ideas suggested in this guide are for you to consider with a qualified and informed physician as your
partner.

Available in PDF. This eBook is for the personal use of the buyer only. It can not be resold.

Note:

This product comes with NO warranty or guarantee of any kind.

The author and distributor hereby disclaim all liability for the use of this product. You accept all responsibility by using/selling it.


P.S. You've got nothing to lose in this investment. You will only miss 100% of the shots you don't take. Don't make the same mistake of those who
close this page and miss out on a tremendous opportunity!
You'll get a 763.3KB .PDF file.
More products from Smart Life Skills