WLA Magazine VOLUME 1 | Editions 1 to 4 (1,2,3,4)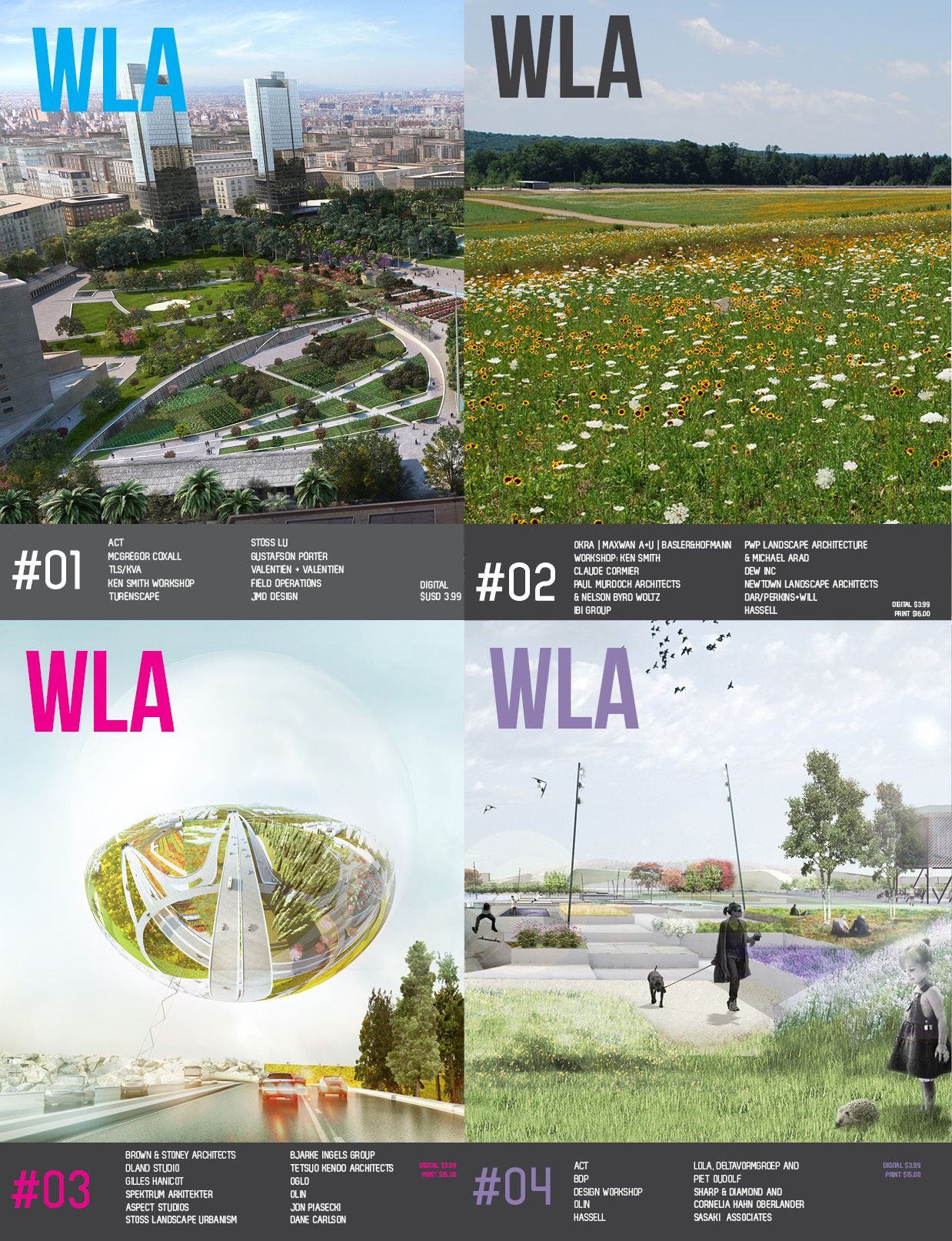 WLA Magazine VOLUME 1 | Editions 1 to 4 (1,2,3,4)
WLA Magazine VOLUME 1 includes Editions 1 through 4 (1,2,3,4) for a discounted price of $12.99USD (20% off). Editions 1 through 4 include landmark projects from Gustafson Porter, BIG, AECOM, BDP, HASSELL, PWP, James Corner Field Operations, Michael Van Valkenburgh Associates, ACT, OLIN, Piet Oldouf, Topotek1, Claude Cormier and many more.

All projects are included in one high resolution pdf. (This purchase includes only one digital file)
More from this seller
WLA 21 | Research & Policy brings together some of the most interesting landscape research providing readers with insight into numerous topics including landscape of sound, the blue-green process, sea change, how to rethink dying shopping streets, vacated vacation homes, speculative urbanism, urban ...
The 20th edition issue WLA Magazine is a celebration of contemporary, stunning landscape architecture from around the world and features some of the most distinguished landscape architectural projects including Akasya Acibadem Central Park in Istanbul, Public Media Commons in St. Louis, Missouri, ...
Residential landscapes are varied in their typology including courtyards, expanse estates, villa gardens, large developments, to apartment terraces and facades. Residential landscapes are as varied as the landscape profession and we have included courtyards in New York; Apartment landscapes in ...
Choose product
Place order
Download product
Secure 256-bit connection
Choose product
Place order
Download product