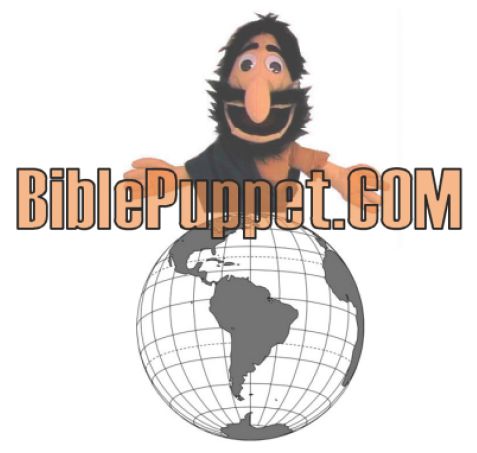 (Original) BiblePuppet Pattern and Instruction eBook
Since August 14, 2001 This is the Original BiblePuppet Pattern & Instruction eBook, created by life long puppeteer, Clif Desmond. All of the puppets that you see on the BiblePuppet.com website not only were made using this original pattern but were also sold on eBay to people who wanted puppets for fun, puppeteering and profit! A few collectors out there have entire casts of characters!

The puppets YOU create using this pattern are royalty-free. Clif Desmond holds no claim to your work. You may make your own puppets for any puppetry purpose including selling the puppets you make to others!

You may not resell this product however, if you are a youth leader with an organisation or church you may make copies of the product for each member of your class or puppetry group.

Please subscribe by clicking the button and be sure to follow Clif Desmond's Puppetry on Facebook! http://www.facebook.com/puppetmaking

For more information about this product please visit http://www.facebook.com/puppetmaking
More from this seller
Clif Desmond's BiblePuppet Pattern & Instruction eBook - SPANISH VERSION Complete Puppet Making Instructions (en Espanol) for moving-mouth hand puppet. Lo tienes ordenado el Biblepuppet.com DIBUJO Biblia Marioneta y los INSTRUCCIONES!
Clif Desmond's Puppet Pattern eBook has been a basic puppet pattern originally marketed as the BiblePuppet Pattern that helped many young, new puppeteers the ability to create their very own puppets! This is the same basic puppet body structure with an optional mouth-piece diagram, sewn in rather ...
50% OFF
I want to get 50% off
You will recieve a 50% discount if you share this product on social media. The discount will be automatically applied to your purchase.
Tweet
Looks like you are using AdBlock. And it's blocking the social sharing functionality on this page. To receive the discount, please disable AdBlock on Sellfy.
I'd rather pay the full price
Buy Now
Purchase the product without sharing it on social media. Your download will begin immediately after payment.