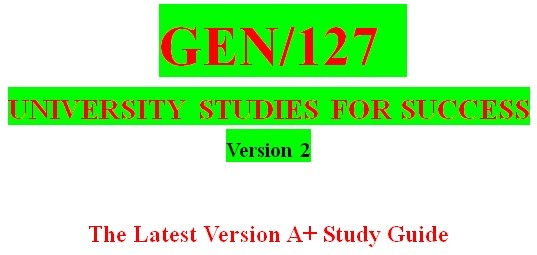 GEN127 Week 6 Academic and Professional Scenarios
https://uopcourses.com/category/gen-127/
GEN127 Week 6 Academic and Professional Scenarios
Instructions
Review the Writing Wizards link, which provides information and examples for both academic and professional written communication. Complete the University of Phoenix Material: Academic and Professional Scenarios Worksheet.
Academic and Professional Scenarios Worksheet
Part I
Select one academic and one professional scenario, and respond to them in 150 to 200 words. Use complete sentences with proper grammar, punctuation, capitalization, and spelling. Use formal language, eliminate contractions, and capitalize the word "I."
Professional You are taking classes at University of Phoenix. Write a memo to your manager requesting the requirements for tuition reimbursement, such as the grade necessary to receive reimbursement, the course specific for reimbursement, or the relevance to your current position.
Professional Select a product or service with which you were dissatisfied and write a letter of complaint about the problem.
Academic You have been searching and you think you have found the perfect position to complement your education goals at University of Phoenix. Send an e-mail to the instructor asking for a letter of recommendation you could use to submit with your resume.
Professional You are in line for a promotion. Write a memo indicating why you are the best candidate for the position.
Academic The grades have been posted for this week's assignments. You have read the feedback provided by the instructor and you are still unsure why you received the posted grade. Write a note to your instructor asking for an additional explanation of the grade or a request for a conference call to discuss the assignment and the grade.
Part II
Describe two differences between academic writing and professional writing.
You'll get 1 file (39.0KB)
More products from UopTutorials