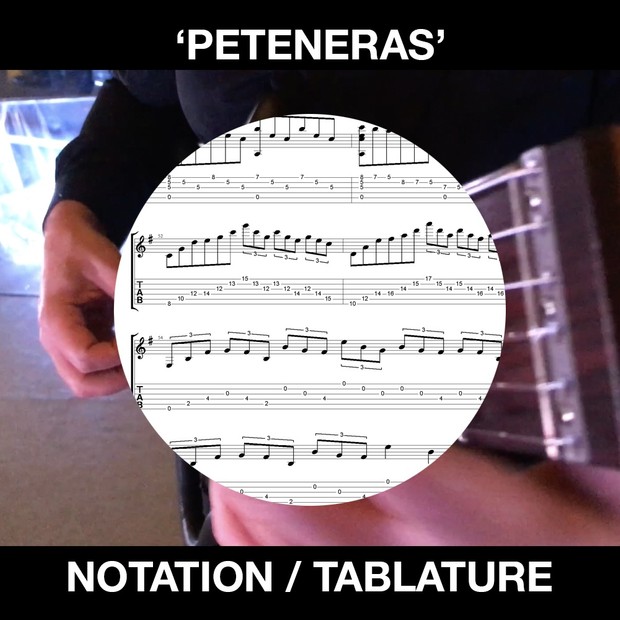 PETENERAS - Solo Guitar -Flametal
Download contains a PDF of the sheet music in notation and tablature, the MP3, and the GuitarPro6 file.
This song isform a recent video I did with dancer and castanet player Arleen Hurtado which can be viewed here: 
https://youtu.be/mYgjPNvBo1c
This is a new version of the Peteneras featured on the Flametal 'Master of the Aire' album. Here I used a custom Silent Guitar modified with RMC pickups. Signal chain: Silent guitar - Neuanaber Wet Reverb - Fishman Aura Spectrum - Ortega Horsekick Pro - Apogee Jam - Garageband on Macbook Air.
Hint: when learning this piece, first learn and memorize the notes with the sheet music/tabs provided, then watch the video in youtube and click on the gear icon in the bottom right corner of the player - got to speed - adjust to .5 and play along at half-speed. The pitch doesn't change, it only slows it down. Then you will be on your way.
More on Ben Woods at
http://www.spanishguitarplayer.com
You'll get 1 file (2.6MB)
More products from Ben Woods