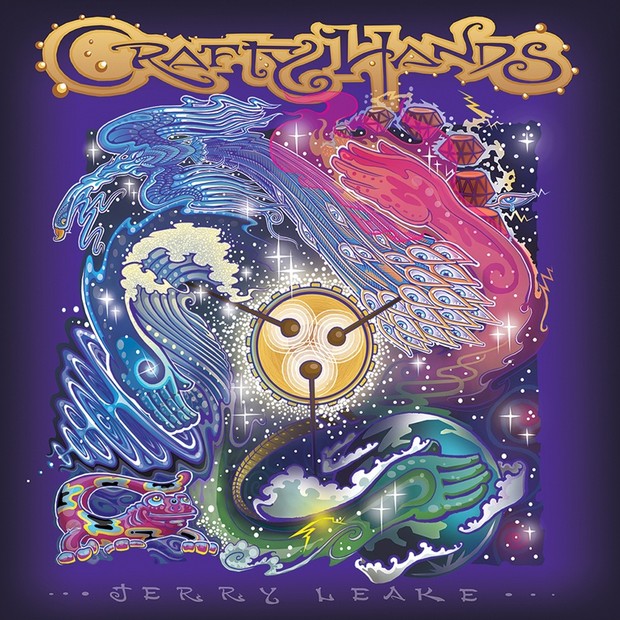 Crafty Hands
Crafty Hands is my 7th CD produced at Squam Sound with Randy Roos at the helm as engineer, player, and co-composer on several tracks. I first pioneered the genre "World-Rock-Fusion" with three previous "Cubist" CDs, discovering that there is no limit to the possibilities for combining musical cultures. On this CD, my philosophy and passion for placing ancient rhythms into modern soundscapes has reached a new and exciting level.The opening title track draws from deep roots in Ewe music, Flamenco bulerias, Ashanti bell and shaker patterns, Moroccan frame drum and metal castanets, Dagomba gung-gong repertoire, and sabar grooves and baks (breaks) from Senegal. Randy's nylon string guitar is woven within ambient electronic sounds and metallic percussion.

Five other tracks trace origins to traditional repertoire of the Dagomba people of Northern Ghana. Dagombas play double-headed drums that are worn around the shoulder and struck with a curved stick: lunga (talking drum) and gung-gong (bass drum). The second track entitled "Apprentice" is built around an original Dagomba groove and melody that features three students from my Berklee Global Jazz class. These Dagomba-inspired compositions are dedicated to my late great teacher Alhaji Dolsi-naa Abubakari Lunna (shown below with his five sons).

Other tracks feature keyboard maestro Steve Hunt and the ingenious Mr. Rourke on turntables and samples. As one sample elegantly states: Begin by Listening...
You'll get 1 file (73.1MB)