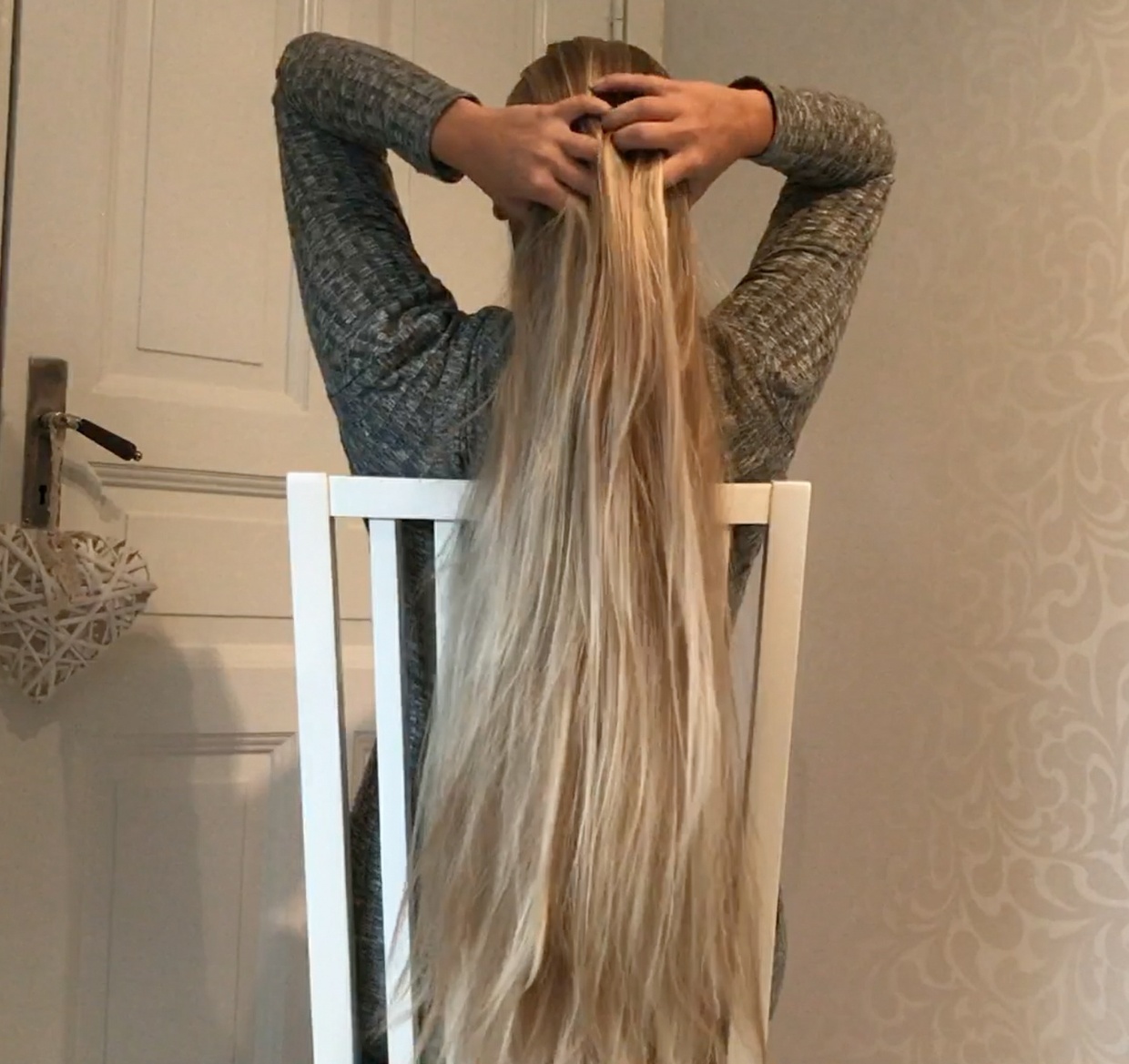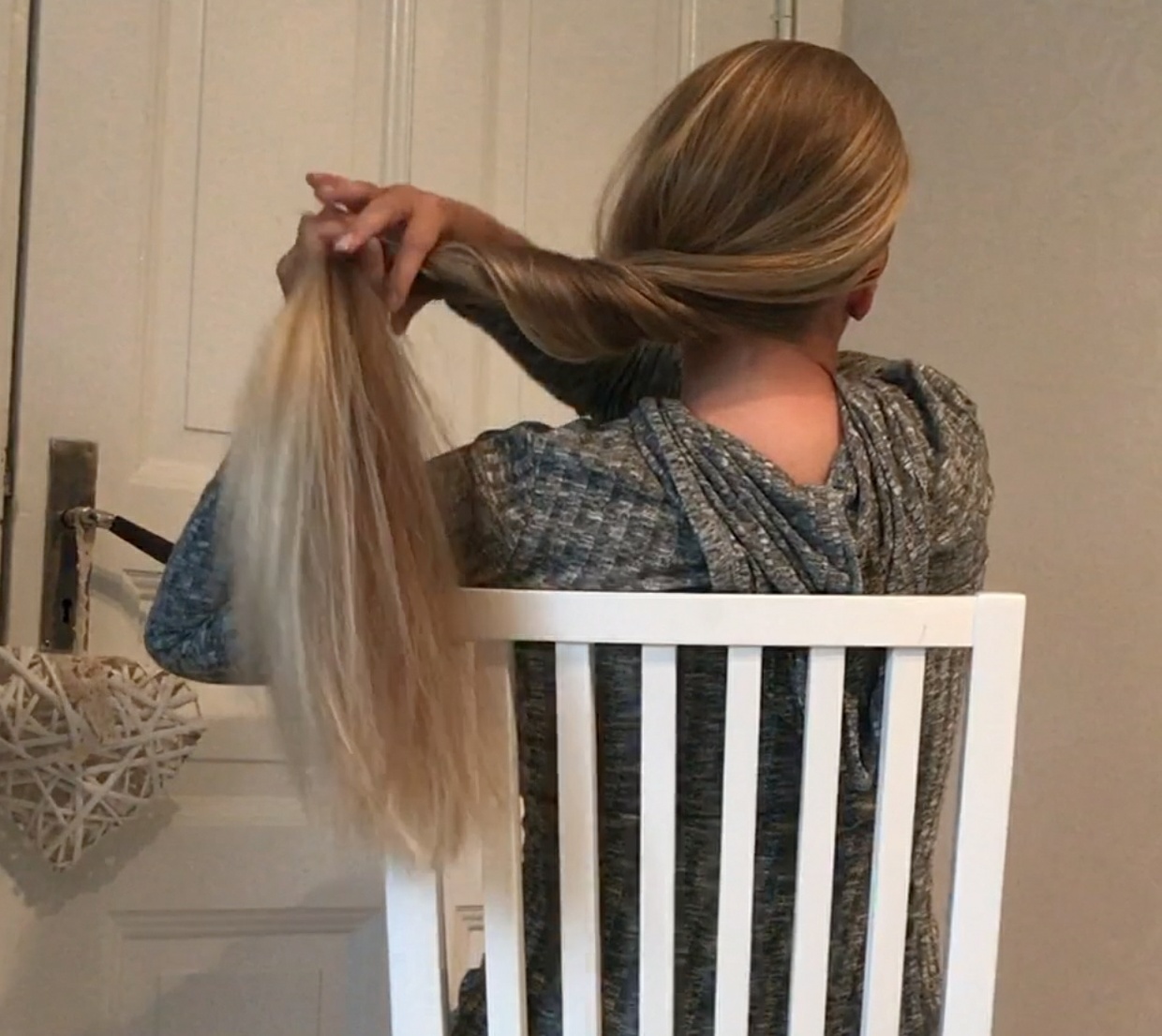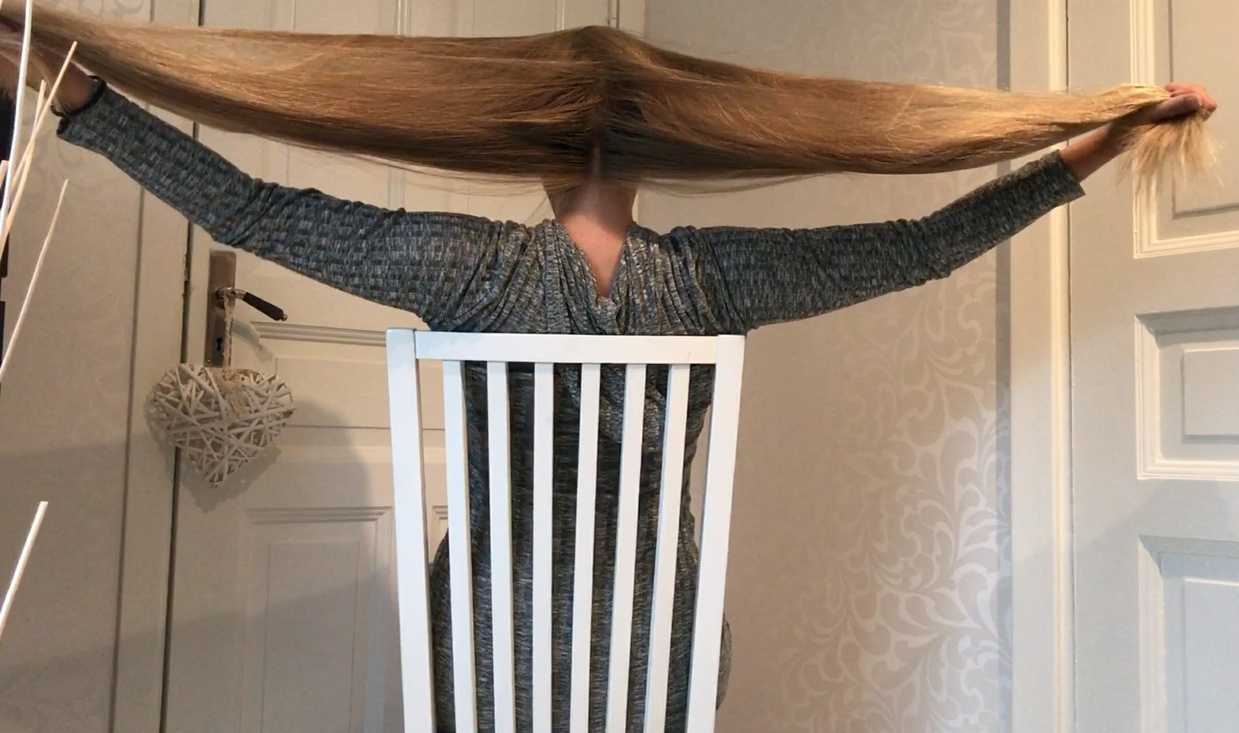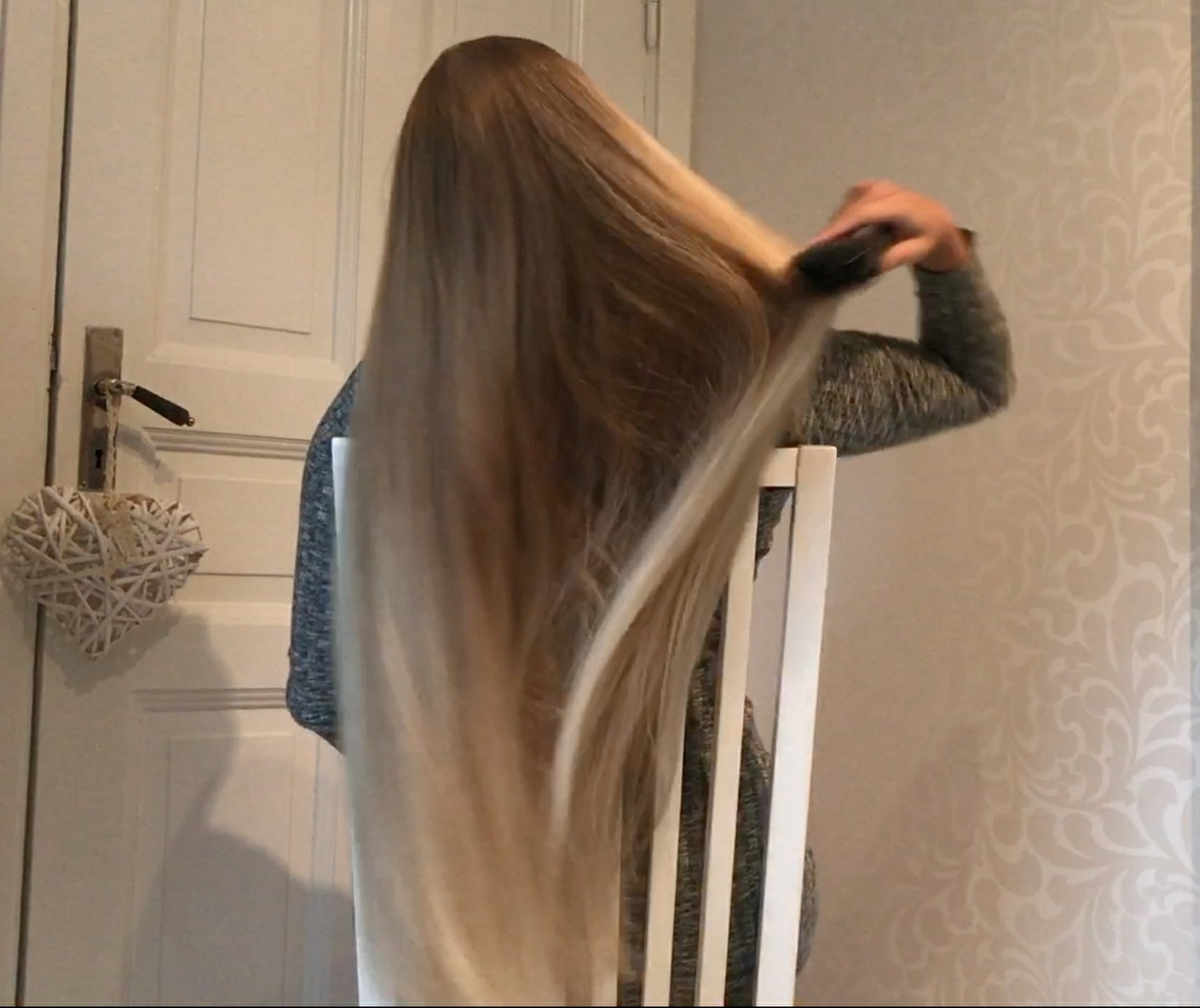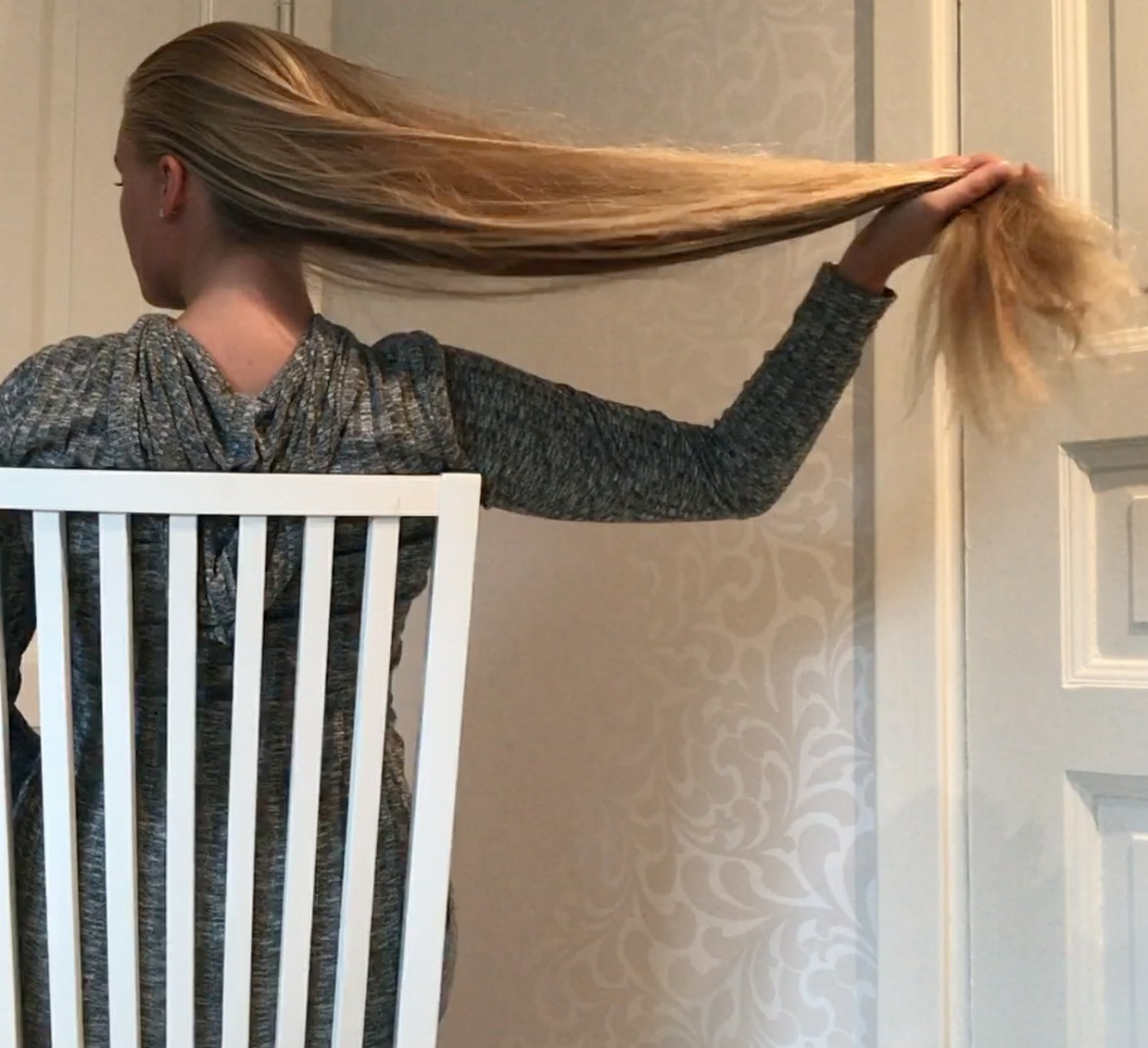 VIDEO - Swedish blonde in chair
Preview: 
https://www.youtube.com/watch?v=0IOiavlUUQI
She is back with her long, blonde amazing hair. The same girl as in the video "Swedish blonde".
She has tailbone length blonde golden hair that is super silky, straight and perfect!
Her hair also has some huge pontential to grow even longer!
In this video, you will see a lot of different hairplay and some hairstyles from the backside of the chair, so you really get to see the quality and look of her hair.
In this video, you will see ponytails, long hair play and display, long hair twisting, buns and bundrops, hair swinging, a braid, undoing of the braid and more!
This video is over 11 minutes in length.
If you buy this video within the first 24 hours, you will get a discount of 20%!
Discount code: discount
You'll get a 1.6GB .MP4 file.
More products from RealRapunzels