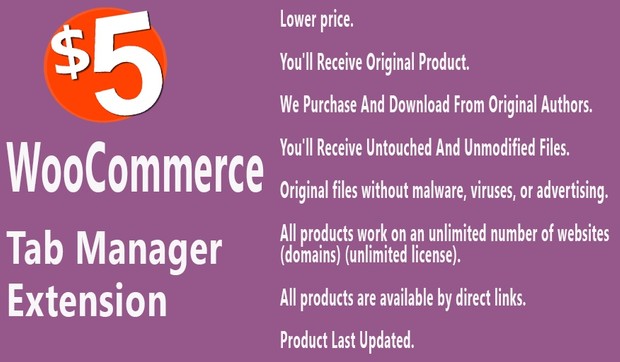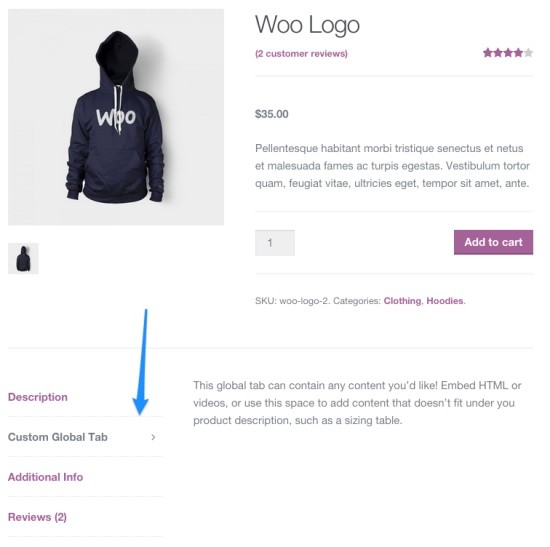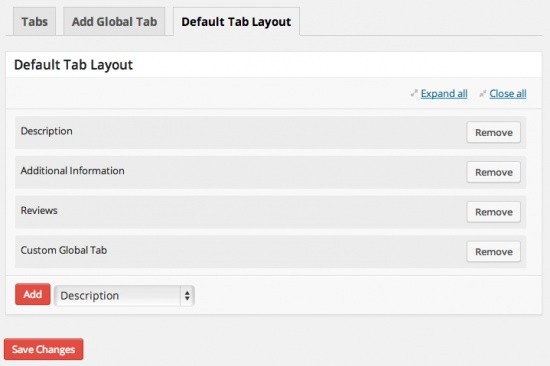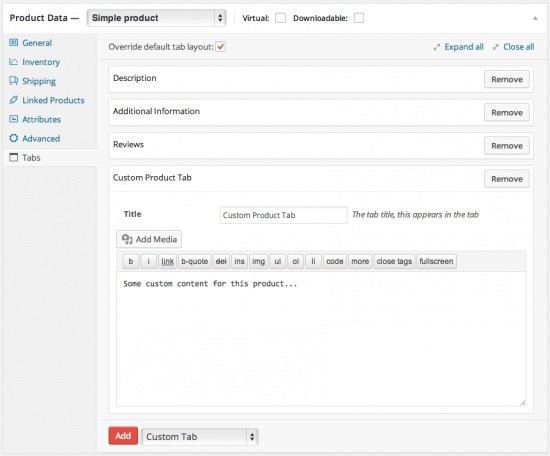 WooCommerce Tab Manager Extension
WooCommerce Tab Manager 1.9.0 Extension
---
WooCommerce Tab Manager Extension Version : 1.9.0

WooCommerce Tab Manager Extension gives you complete control over your product page tabs allowing you to easily create new tabs for products, share tabs among multiple products, reorder tabs using a visual drag-and-drop interface, and more.


---
Exactly the same! This is the EXACT same plugin (Version 1.9.0) being distributed by WooCommerce.com

---

WooCommerce Tab Manager Extension Why You Need It:Get complete control over your product page descriptions and display. Quickly customize tabs on WooCommerce product pages.Your customers will love WooCommerce Tab Manager Extension. Why? Your product pages will be more useful and user-friendly. You'll love it because you can completely customize without filters or template files.Plus, more control means better marketing and more sales.Complete Customization :Every product is different. Use WooCommerce Tabs Plugin to best showcase your products.WooCommerce Tabs Plugin offers total control over how product page tabs display. You can:Add any number of new product tabsReorder and rename product tabsRemove default tabs:  description, attributes and reviews tabsSave time by creating 'global tabs' and a 'default tab layout' which can be applied to multiple or all products.

Third Party Plugin Integration :
WooCommerce Tabs Plugin automatically integrates with most 3rd party plugins. You can customize and reorder those 3rd party tabs as well.

---
Buy Now============================================
You'll get a download link immediately after purchase
============================================

Lower price.
You'll Receive Original Product.
We Purchase And Download From Original Authors.
You'll Receive Untouched And Unmodified Files.
Original files without malware, viruses, or advertising.
All products work on an unlimited number of websites
(domains) (unlimited license).
All products are available by direct links.
Product Last Updated.

Download WooCommerce Tab Manager.
You'll receive the exact .zip file you would download from the original author. If you buy from here, you can save your money up to 99% and 100% virus free.


View
https://woocommerce.com/products/woocommerce-tab-manager/
You'll get 1 file (183.4KB)
More products from WooCommerce Plugins Extensions