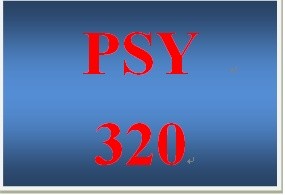 PSY 320 Week 3 Reward System Worksheet
PSY 320 Entire Course Link 
https://uopcourses.com/category/psy-320/
PSY 320 Week 3 Reward System Worksheet
Complete
 the University of Phoenix Material: Reward System Worksheet.
Click
 the Assignment Files tab to submit your assignment.
Reward System Worksheet 
Respond to the following questions in 200-300 words. 
How do the physiological, psychological, and social needs described in the textbook influence workplace reward systems? How can these systems affect employee motivation? 
You'll get 1 file (31.4KB)