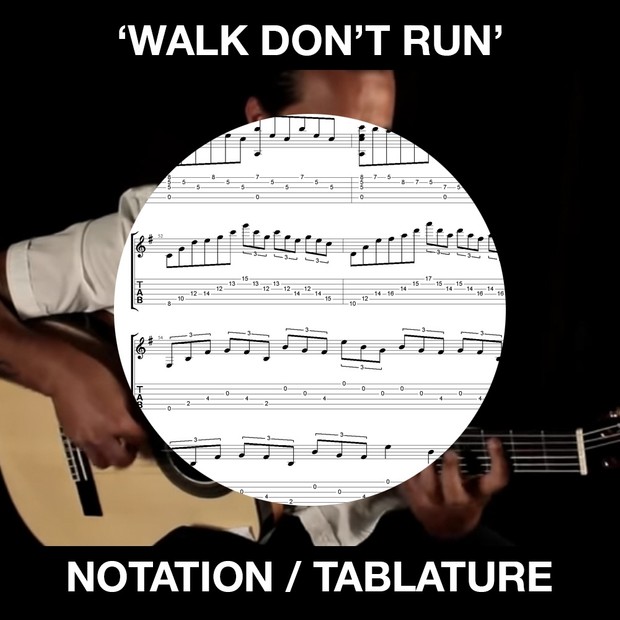 WALK DON'T RUN - Solo Guitar - Ben Woods
Download contains a PDF of the sheet music in notation and tablature, the MP3 from video, MP3 from the SURF FLAMINGO album, and the GuitarPro6 file.
"Walk, Don't Run" is an instrumental composition written and first recorded by jazz guitarist Johnny Smith in 1954.[1] It was later adapted and re-recorded by Chet Atkins in 1956. This arrangement was covered by the Ventures in 1960 and achieved world-wide recognition, being regarded by Rolling Stone magazine as one of the top 100 Greatest Guitar Songs of All Time.
I recorded the full song on the SURF FLAMINGO album available here:
https://itunes.apple.com/us/album/surf-flamingo/id910659729
Hint: when learning this piece, first learn and memorize the notes with the sheet music/tabs provided, then watch the video in youtube and click on the gear icon in the bottom right corner of the player - got to speed - adjust to .5 and play along at half-speed. The pitch doesn't change, it only slows it down. Then you will be on your way.
More on Ben Woods at
http://www.spanishguitarplayer.com
You'll get 1 file (4.4MB)
More products from Ben Woods