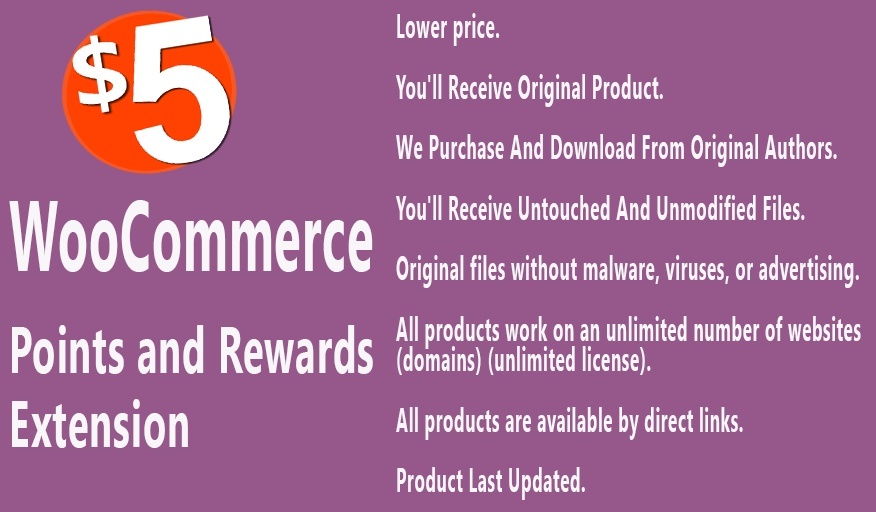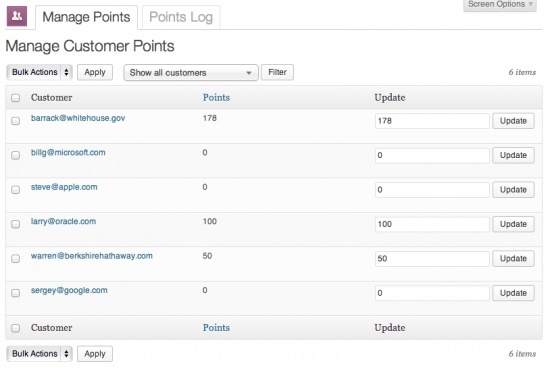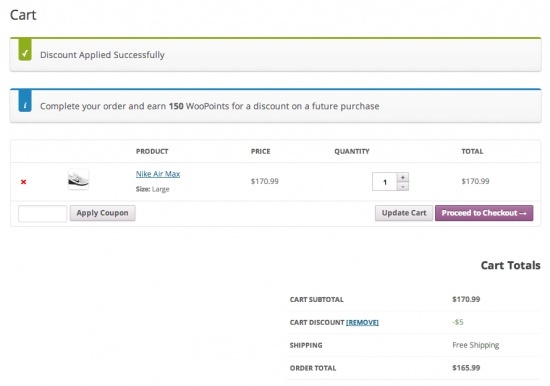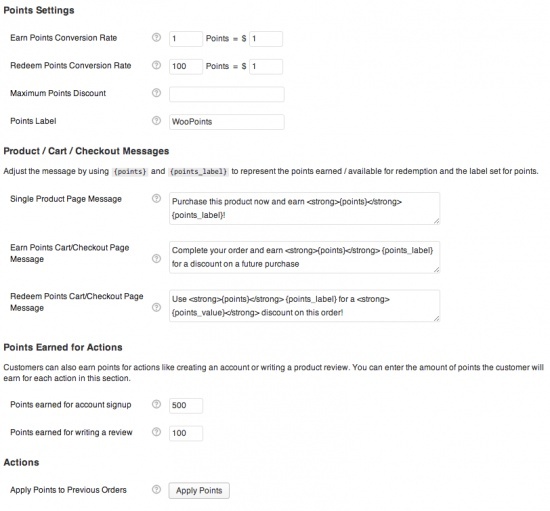 WooCommerce Points and Rewards Extension
WooCommerce Points and Rewards 1.6.11 Extension
---
WooCommerce Points and Rewards Extension Version : 1.6.11WooCommerce Points and Rewards Extension: allows you to reward your customers for purchases and other actions with points which can be redeemed for discounts.
---
Exactly the same! This is the EXACT same plugin (Version 1.6.11) being distributed by WooCommerce.com
---
WooCommerce Points and Rewards Plugin: Why You Need ItBrand loyalty is critical to creating repeat customers.Marketing to existing customers is the best use of your marketing time and money. In the US, 40% of revenue comes from returning or repeat purchasers. It is well known that the costs of acquiring a new customer is far more than selling to an existing one.WooCommerce Points and Rewards Plugin is a must-have for creating brand loyalty. This plugin lets your customers earn points for purchases or marketing actions. Customers can then redeem these points for discounts on products in your WooCommerce store.How It WorksDefine how many points customers earn for each unit of currency spentDefine the conversion rate of points to discount (Ex: 100 points = $10 discount)Set a maximum on discounts that can be earnedCustomize Messages and Reward LabelsCustomize points/rewards messages showing within WooCommerce.Don't like the word 'points'? No problem! Change the name of your loyalty points to reinforce your branding. Example: 'Points' could become 'Karma Bucks'…More Great FeaturesRetroactively apply points to previous purchasesEasy management and editing of customer pointsSet points at the product, category, or global levels
---
Buy Now============================================You'll get a download link immediately after purchase============================================Lower price.You'll Receive Original Product.We Purchase And Download From Original Authors.You'll Receive Untouched And Unmodified Files.Original files without malware, viruses, or advertising.All products work on an unlimited number of websites (domains) (unlimited license).All products are available by direct links.Product Last Updated.Download WooCommerce Points and Rewards.You'll receive the exact .zip file you would download from the original author. If you buy from here, you can save your money up to 99% and 100% virus free.Viewhttps://woocommerce.com/products/woocommerce-points-and-rewards/
You'll get a 81.8KB .ZIP file.
More products from WooCommerce Plugins Extensions