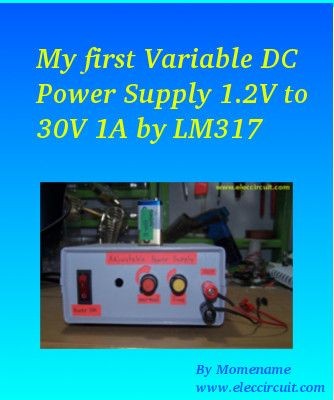 My first Variable DC Power Supply 1.2V to 30V 1A by LM317
If you are beginner in electronics and you want to have a great power supply. This project is design for you. It can supply voltage 1.2V to 30V at all range is 1A.
This include of:
- LM317T the ever popular
- The working of circuits
- Calculate the LM317 output voltage
- Parts you need
- How to builds with PCB layout
- The transformer to set output voltage
- Adding fine adjustable voltage.
By Momename
http://www.eleccircuit.com/
You'll get 1 file (1.1MB)
More products from momename