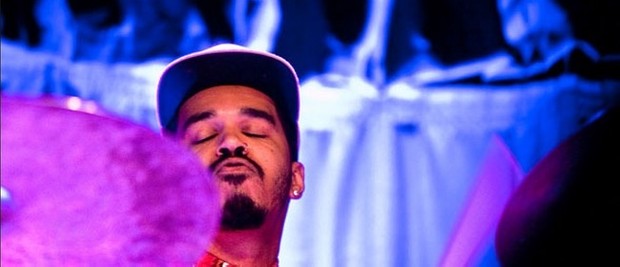 JUSTIN TYSON MEGA FILLS OCTA BUNDLE
VIDEO DRUM TRANSCRIPTIONS

JUSTIN TYSON MEGA FILLS OCTA BUNDLE

Combines 'Justin Tyson's Fills Quad VDT Bundle' + NEW Quad VDT Bundle + 1 Xtra Bonus fill.


FEATURING

Even sicker fills in this series of VDT's (in the style of) US based 'Now Vs Now' Drummer Justin Tyson.

CONTENT

Total 9 insane fills, (over 313 MB Download).

*SLO' MO' video - follow the notes at a 'sensible' pace before increasing tempo. *Maintains pitch.

*PDF - Colour Coded Drum Charts * all stickings included,

MP4 - HD quality video - drum samples recorded with Neumann / Sennheiser mics.

SECURE download to your PC/ MAC/ personal hand held device in moments * Look for the https URL padlock.

. Immediate access to a higher level of Modern Drumming knowledge.

. Accessible whether you read or don't read music.

. Provides you with an achievable challenge in dexterity and coordination.

. Mixed Media system increases likelihood of storage in long term memory.

. Compatible with Windows PC & Mac Platforms, iPhone, iPad(s), iTouch.

GUARANTEED
to raise your drumming game!



You'll get 1 file (298.9MB)
More products from Dean McCormick