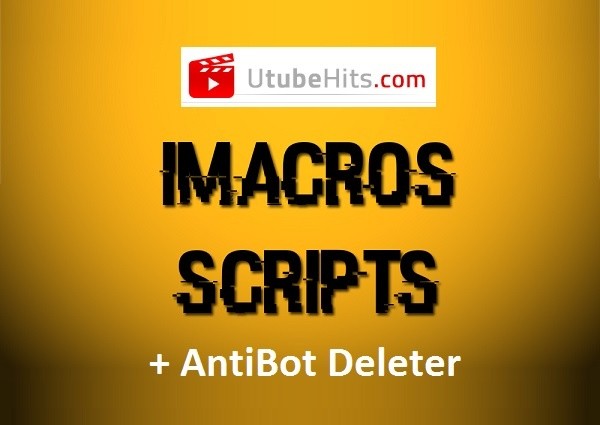 Get Utubehits iMacro Automation Bot Scripts
Buy this offer to receive a full pack of iMacro scripts for Utubehits.com, and an Instructions file showing you how to install and use everything.


Utubehits is a fantastic site where you can exchange
Youtube Likes, Views, Subscribers and Custom Comments
. You collect points by doing these things, and then you spend points to get these things for your own videos and channels.
Using these iMacros, you can collect points for free and automatically! No time wasted clicking. Just run the scripts, and watch the points accumulate on autopilot!
These are the scripts you will get by purchasing this offer:1.
Youtube Likes
2.
YT Subs
3.
YT Comments
4.
YT Views
5.
MasterScript combining all of the above (except YT Views)
Stop wasting your time and money by collecting points manually or buying them, get these iMacros and start gathering points for free and on autopilot even as you sleep!
Note: Scripts updated and working well into 2018!
If you have any questions or need any help, contact me on one of my social media profiles which can be found on my Sellfy profile, here:
https://sellfy.com/Lurima
You'll get 1 file (186.0KB)