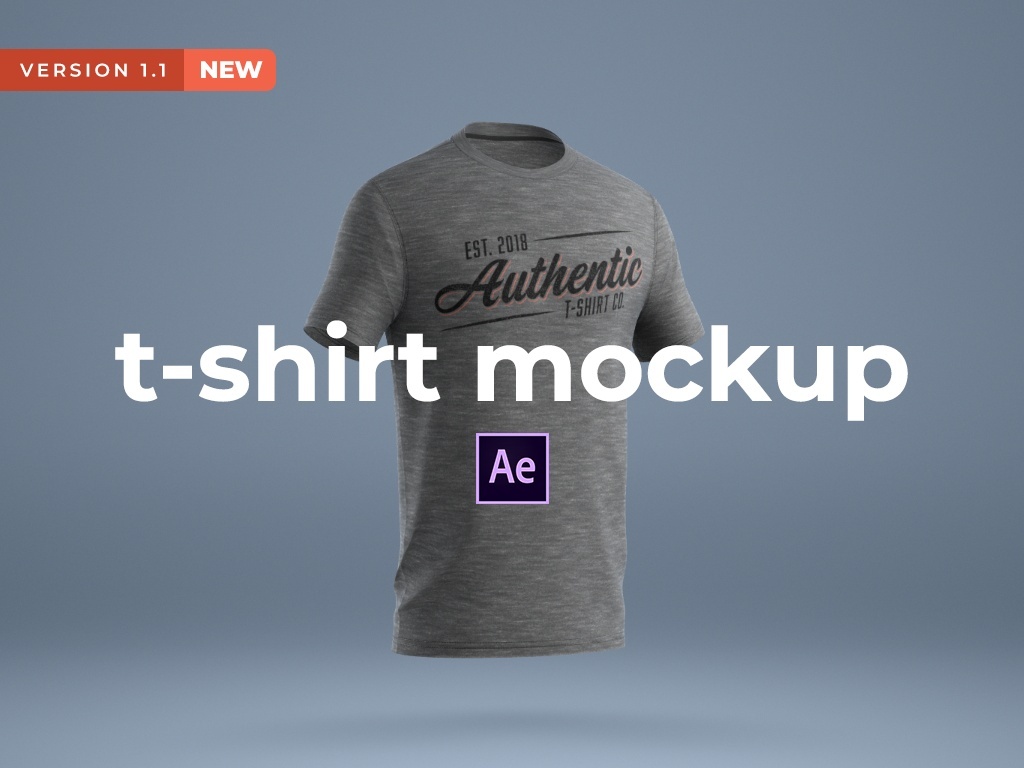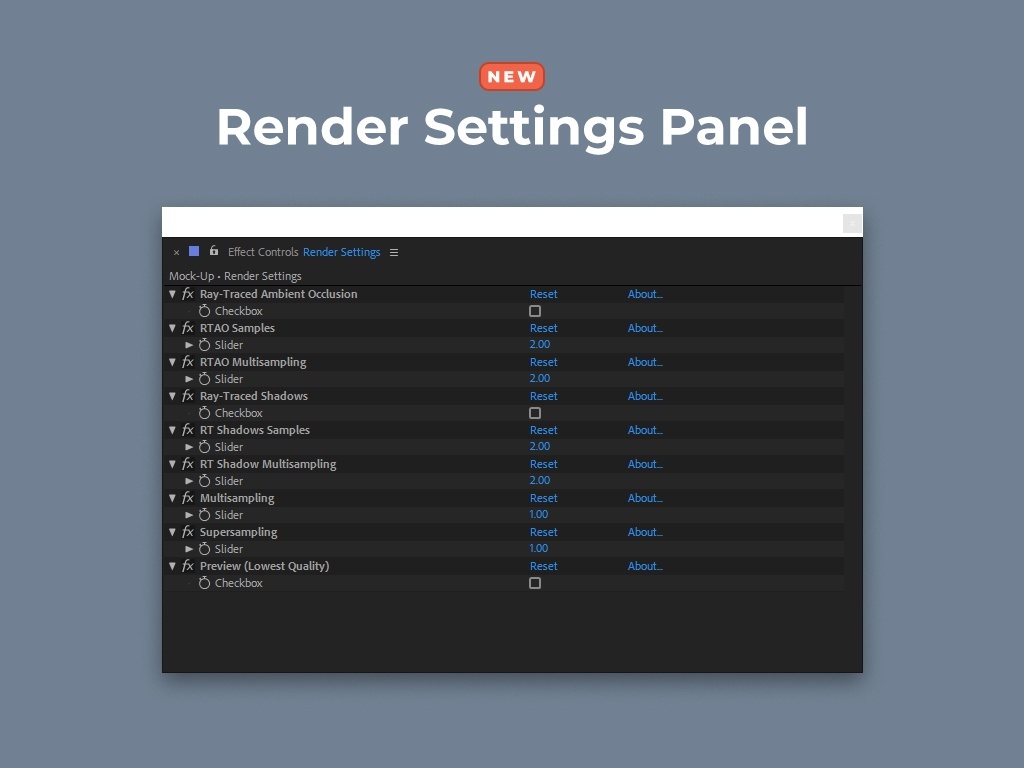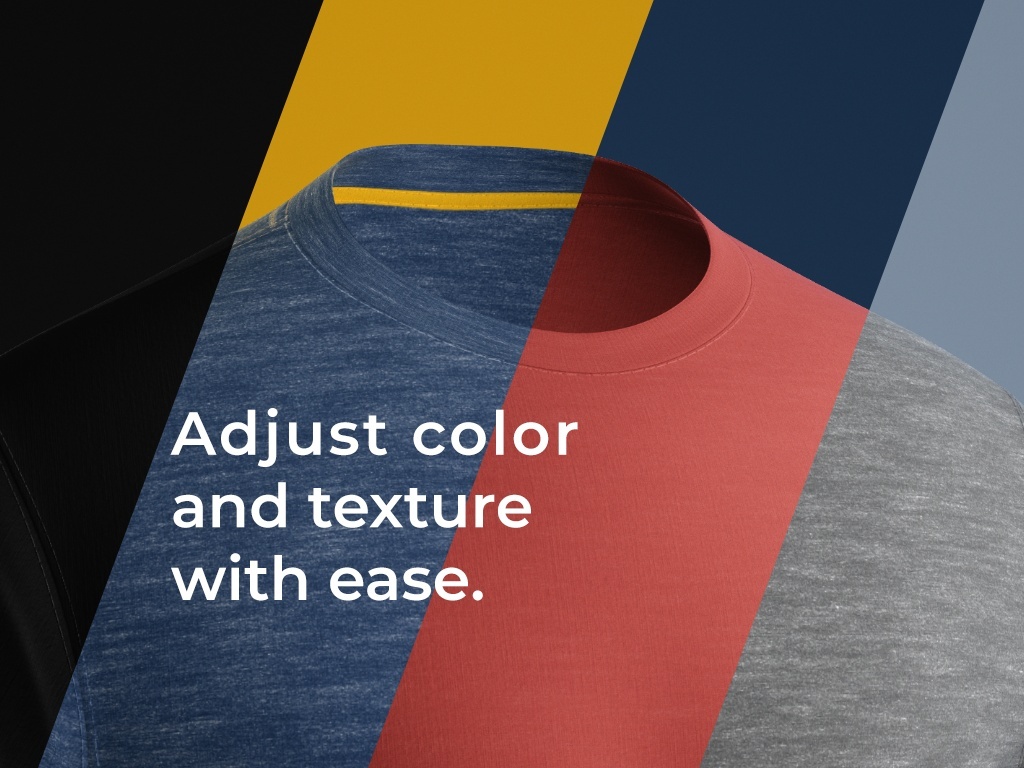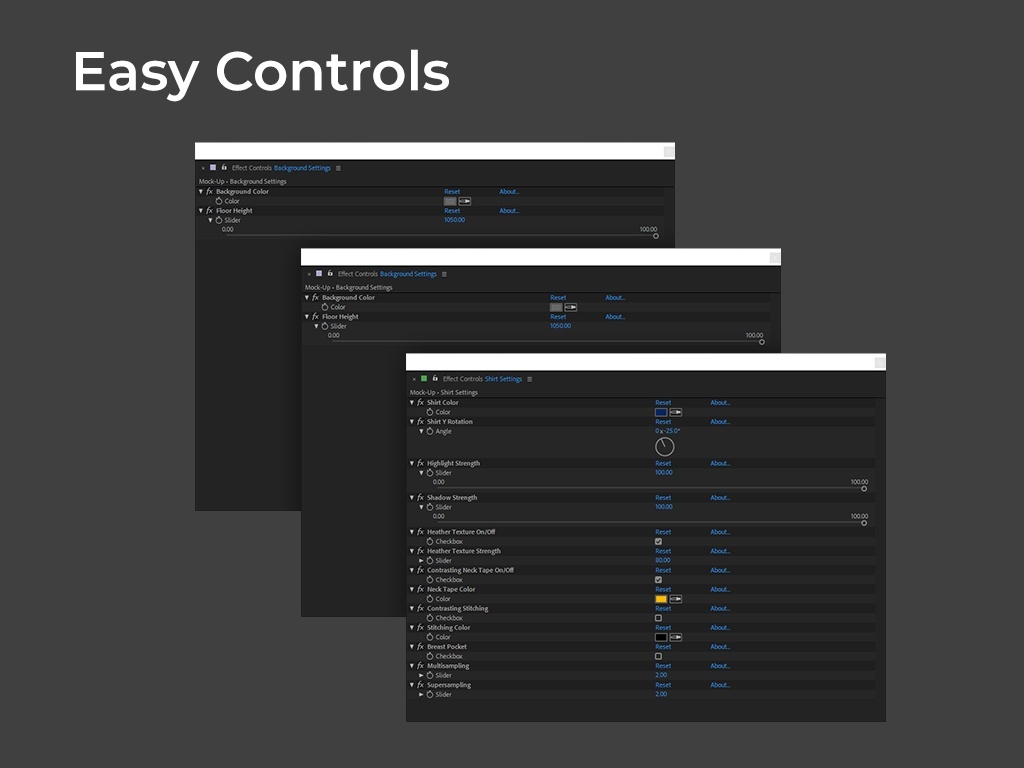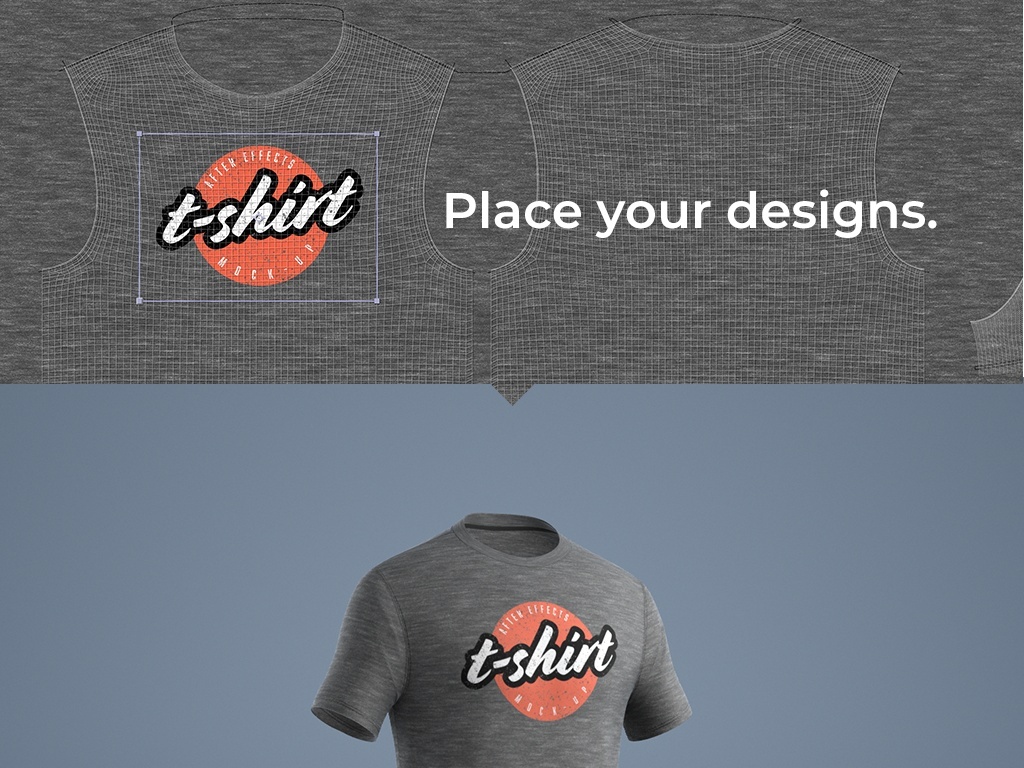 After Effects: T-Shirt Mockup
NEW in version 1.1.2


Introduction of a separate adjustment layer with controls for render settings.




New folder added to the download with presets for render settings, background settings, and shirt settings.


---
Bring your designs to life on this detailed, customizable model. Animate rotation, adjust lighting and customize details like stitching, neck tape, fabric texture, and color all inside one composition.
Once the file is downloaded, just paste the models into their folder, and open the After Effects project.
- This mock-up uses the 3rd party plugin for After Effects, Element 3D V2.
- Compatible with After Effects CC 2018 and later.
- Users should have some experience with After Effects before buying this as there is not a detailed tutorial yet.


This mock-up may be used for personal or commercial use.
You'll get a 23.5MB .ZIP file.
More products from Ross Owens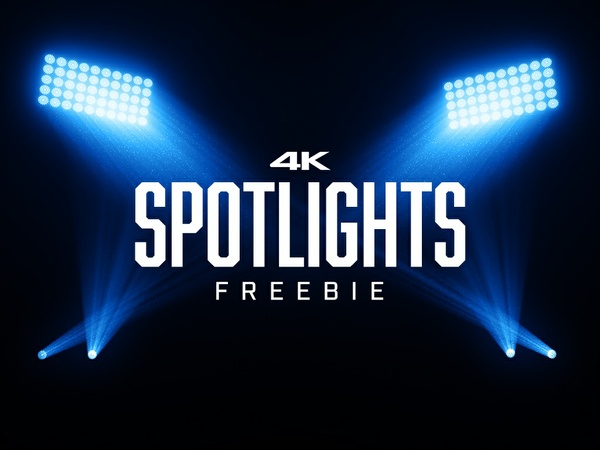 $0+