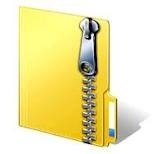 Modify
For homework, you have to modify both clientftp.c and serverftp.c files by adding appropriate code to implement the ftp commands given below:
List of FTP Commands to Implement in Homework
Command Name Syntax
1. user username
2. pass password
3. quit
4. mkdir (or mkd) mkdir directory-name
5. rmdir (or rmd) rmdir directory-name
6. cd (or cwd) cd directory-name
7. dele filename
8. pwd
9. ls ls
10. stat (or status)
11. help
Testing Programs:
You have to test all the commands stated about. First login to UNIX server, change directory to server, issue script command, and then run serverftp. Login second time to UNIX server, opening a second window, change directory to client, issue script command, and then run clientftp. Issue all the above ftp commands starting with user, followed by pass, and then other commands in a logical order. Finally, issue the quit command. Capturing Client and Server Output In order to capture the output of a program, issue "script" command before running the program. After running the program, that is, after issuing the quit ftp command, issue "exit" command to terminate the script command. The script command will capture everything that appears on the screen into a file from the time it was issued until exit command is issued. On the client ftp side, copy this file into hw2_clientftp_output file. On the server ftp side, copy this file into hw2_serverftp_output file. Make sure that you capture the output of both the client and server ftp programs in two separate files. Finally, transfer the output files and the program files to your PC."
You'll get a 7.0KB .ZIP file.
More products from Number1Tutor